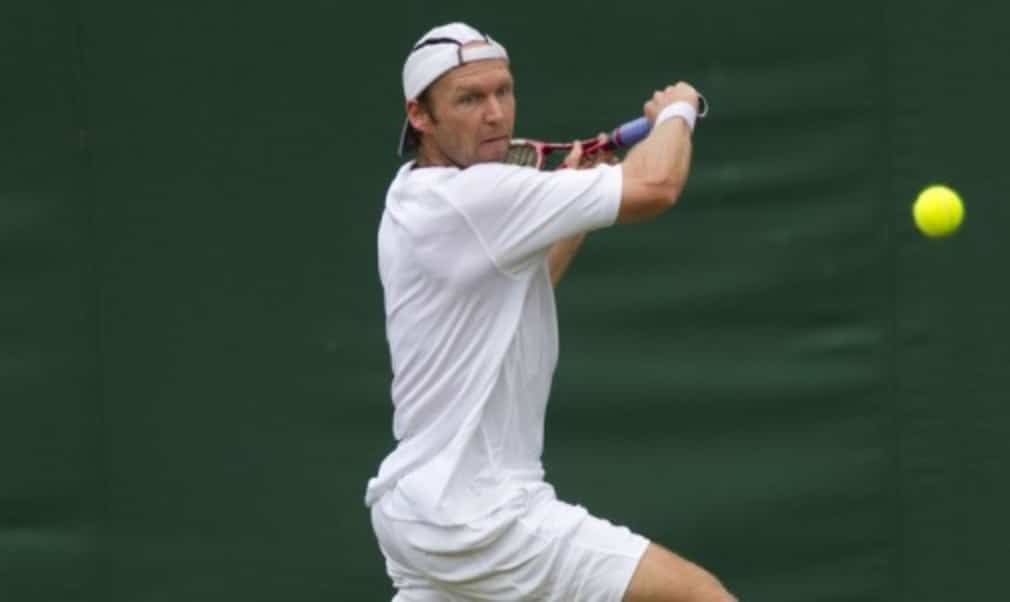 My Wimbledon: Rainer Schuettler
Originally published on 03/07/14
I remember watching Wimbledon as a child and Boris Becker won when he was 17 so it was a big boom in Germany, everybody was watching, including myself. That's why it is very special for most Germans who are interested in tennis.
I always liked grass, I remember I came to Wimbledon in juniors and had no experience of grass but I felt comfortable straight away because it suits my game. I don't have a big serve but I always liked the low bounce, taking the ball early, staying close to the baseline, so it suited my game, when I said I felt most comfortable on grass everybody couldn't understand it but it really suited my game.
My favourite memory of Wimbledon was 2008 when I reached the semi-finals, it was a great run. I had a few not so good years before then so to play Rafa on Centre Court was very special. I invited my parents and my family over, it was a great experience to see them there in the box on Centre Court even if I lost in three sets. I was already 32 so I knew my time was coming to an end, it was fun to go out there especially after the long quarter-final before against [Arnaud] Clement, 8-6 in the fifth. When I see Arnaud now we sometimes talk about the match, that year was a nice memory. I don't think about the semi-final much, I am busy with other stuff, I am not seeing too much tennis at the moment. I try to catch some matches when I can, especially the German guys but I don't have too much time to watch whole matches
German tennis has a lot of good players, around eight in the main draw of most of the Grand Slams which is great, but we miss Tommy [Haas] and it's always tough for the Germans because they have high expectations because of Becker, [Steffi] Graf and [Michael] Stich and we don't have a top-10 player, that's what we are missing to bring the attention a bit more to tennis again. Everything is about football at the moment so hopefully a young guy can come through like [Alexander] Zverev, who is number two in juniors, into the top 10 and bring some more focus on tennis.
Dustin Brown had a great run in Halle and beat Rafa, he has a very unique game and is a very entertaining player. He is playing really well this year. [Philipp] Kohlschreiber is a great player and he is always good for some damage. He plays really consistent and has a great backhand which is really nice to watch. Julian Reister was injured for a while but is coming back now, and of course Jan-Lennard Struff, who is a young player and a prospect.
I just go inside Wimbledon and when I see the green grass it is special already. The facilities have improved a lot over the last few years and they are always trying to improve and make it fantastic for the players and spectators to give them more space. I grew up watching Wimbledon and this was the big event back home on tv when everybody was watching, that's how I grew up and that's why it is always special for me to come back here.
Rainer Schuettler is Vice President of Global Professional Tennis Coach Association, the only tennis coach association certified by ATP. www.GPTCATennis.org