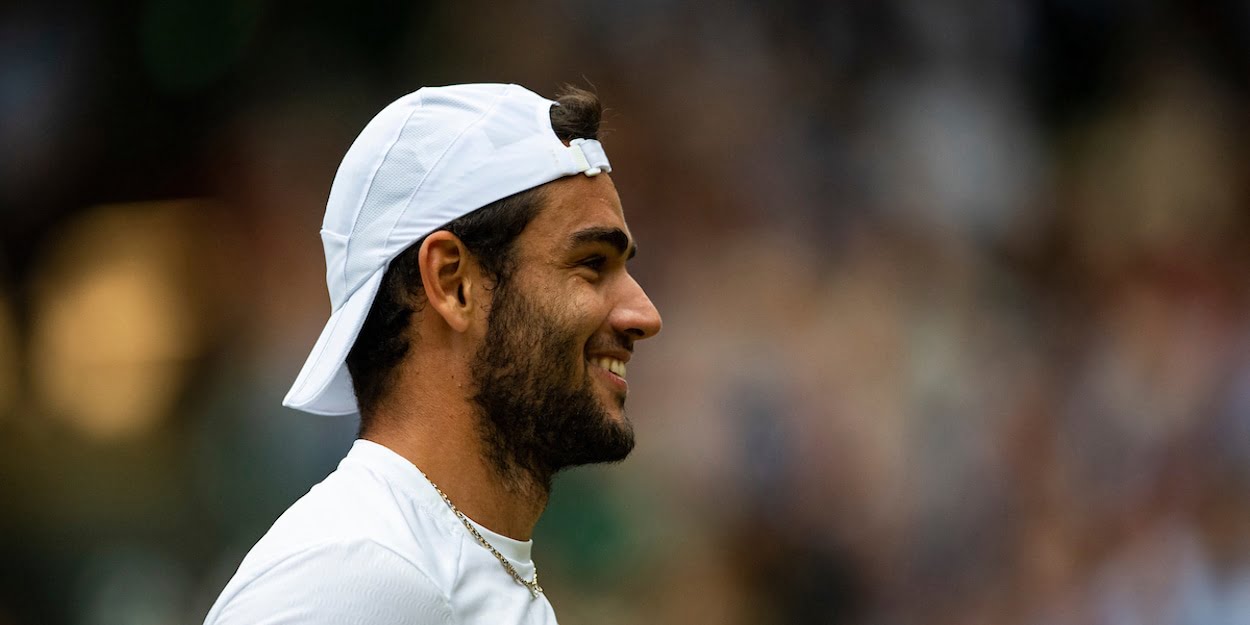 'My mental attitude is really good,' vows Berrettini after Queens victory
Matteo Berrettini is happy with his game and his mental attitude after defeating British No 1 Dan Evans to reach the semi-finals at Queens.
The top-seed ousted Dan Evans 7-6(5), 6-3 on Friday to reach his third ATP Tour career semi-final on grass, where he will face Australian star Alex de Minaur.
"I didn't serve that well, but I was returning well and I just played better in the last few points of the tie-break," Berrettini said.
"After that, I felt more confident. The conditions were really tough, windy and cold, so I took time to adapt a little bit. I am pretty happy with my performance."
The World No 9 improved his current record to 24-6 on the season, having won at the Serbia Open and reached the final at the Madrid Open earlier this year.
With a big serve and a powerful forehand, the Italian has the key ingredients for an effective grass-court game and Berrettini is happy with the way he has performed at Queens so far this week.
"The court condition was really good. I expected slippery conditions, but it was like yesterday. I came here to win the tournament, that is my goal.
"Now I am two steps away, I will think about the next match tomorrow. I am happy with the way I am playing, and my mental attitude is really good."