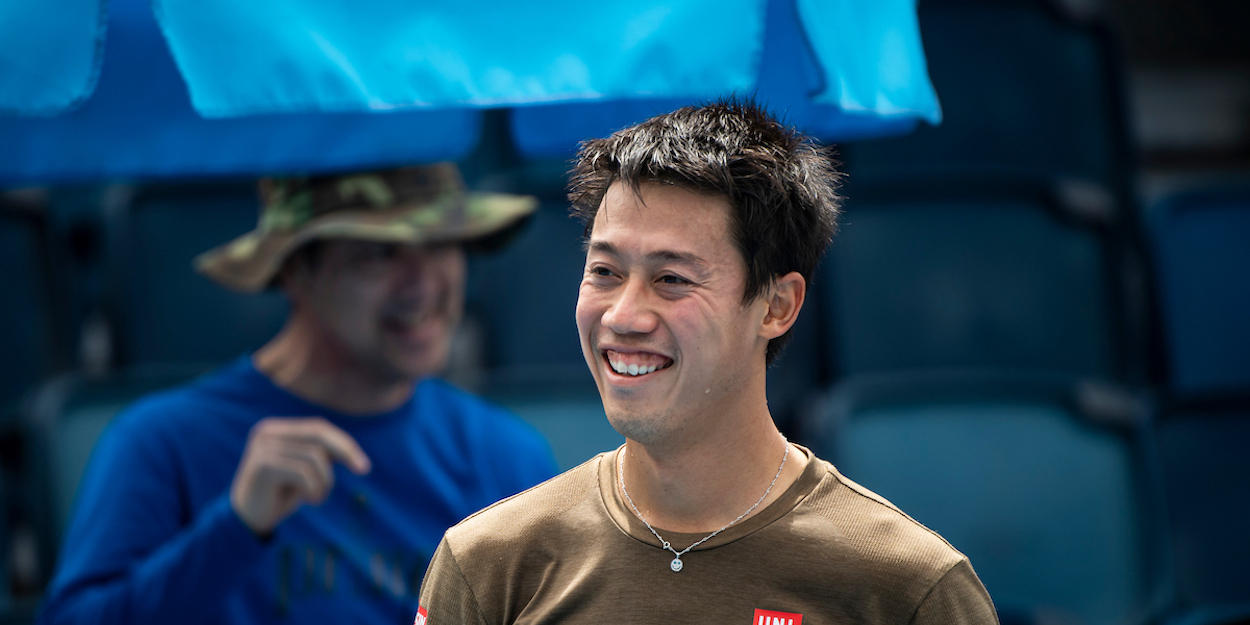 'My goal is to get back in top five,' says a resurgent Kei Nishikori
Kei Nishikori says he harbours hopes of regaining his position in the top five, but he knows he will need to be tougher to get there. 
Nishikori has endured a torrid time with injuries in recent years after being world number four in 2015.
He looked a lot closer to his old self against David Goffin in Dubai, though, beating the in-form Belgian in straight sets.
And, with confidence starting to flow again, Kei Nishikori is setting himself some lofty goals.
"If I want to come back to my level before, I have to be tough," he said.
"You have to think more, and you have many more expectations. But the way I think now, is [that] this is my second [career] journey.
"I had elbow surgery two years ago, a shoulder injury last year and couldn't play three or four months. I've had many injuries.
"I have to be happy, and I've been playing well [over] the past two weeks.
"My goal is to return to the Top 10, [the] Top 5 hopefully. I think it will be a long way back, because everyone is playing well.
"I have to step up more against Top 50 opponents, but I've been enjoying the challenge."