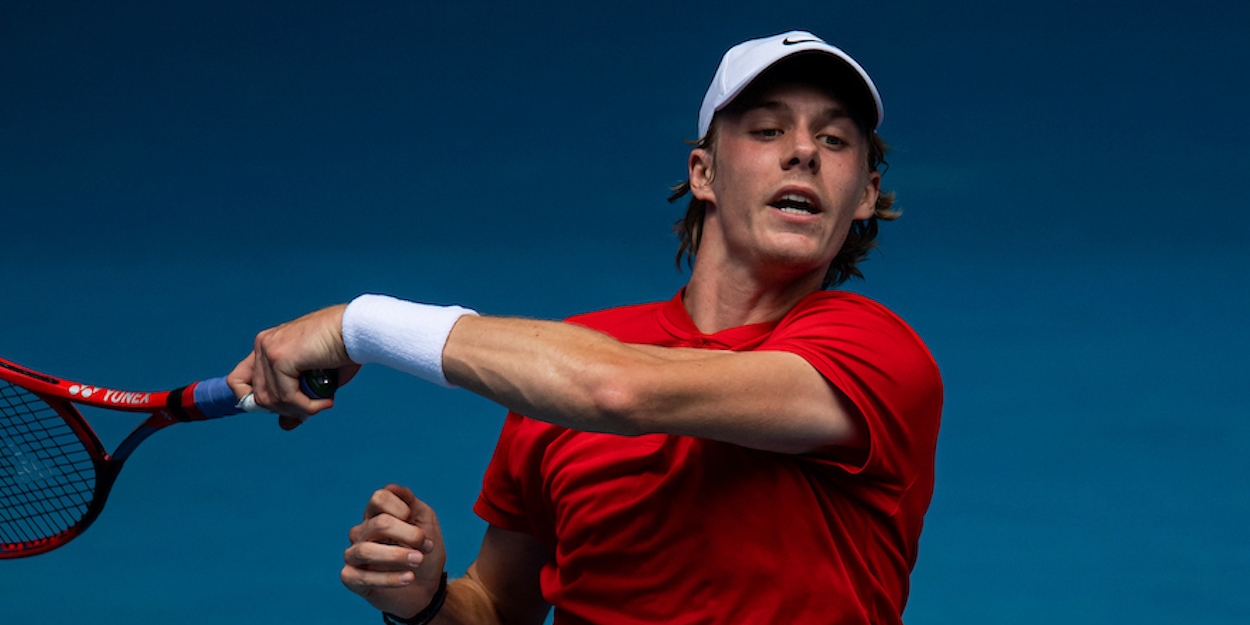 'My favourite surface is grass – it is awesome,' says Denis Shapovalov
Denis Shapovalov has revealed his favourite surface is grass, but he is happy to back himself on clay against anyone.
Shapovalov is yet to really make his mark on grass, but that owes more to the comparatively short season, and was compounded by Covid wiping out the lawn season last year.
He, though, believes it is a surface that really brings the best out of him due to the shorter rallies, which is the very opposite to what he can expect on clay.
The Canadian ace is playing Estoril this week though ahead of some much tougher clay-court tests in the coming weeks, and he is not lacking confidence.
"If I'm being completely honest, I prefer other surfaces," Shapovalov told the ATP.
"I do love the feeling of playing on clay, the sliding, [but] it is more gruelling, it's longer points.
"I think my favourite is grass. There is just practically no rallies, so it's awesome. It is just serves and returns, it's perfect."
"You try to build the points a little bit more, you try to be a bit more patient, construct a bit more on the clay because obviously a lot of guys are far back and it's much slower so it's tough to just hit and come in.
"You have to really pick the right ball. But nonetheless, on hard courts or on clay courts or whatever surface I'm playing on I'm trying to be aggressive and come in, so it doesn't really change at the end of the day.
"It doesn't matter who's on the other side, I'm going to play my game and when it clicks, then it clicks.
"I don't know if it's ever a specific moment or not, but it just happens."
"You get a win here or there and then you start feeling super confident.
"That's where I think I can be dangerous; when I start getting those couple wins under my belt, start feeling my game, then I feel like I'm able to beat any of the players."