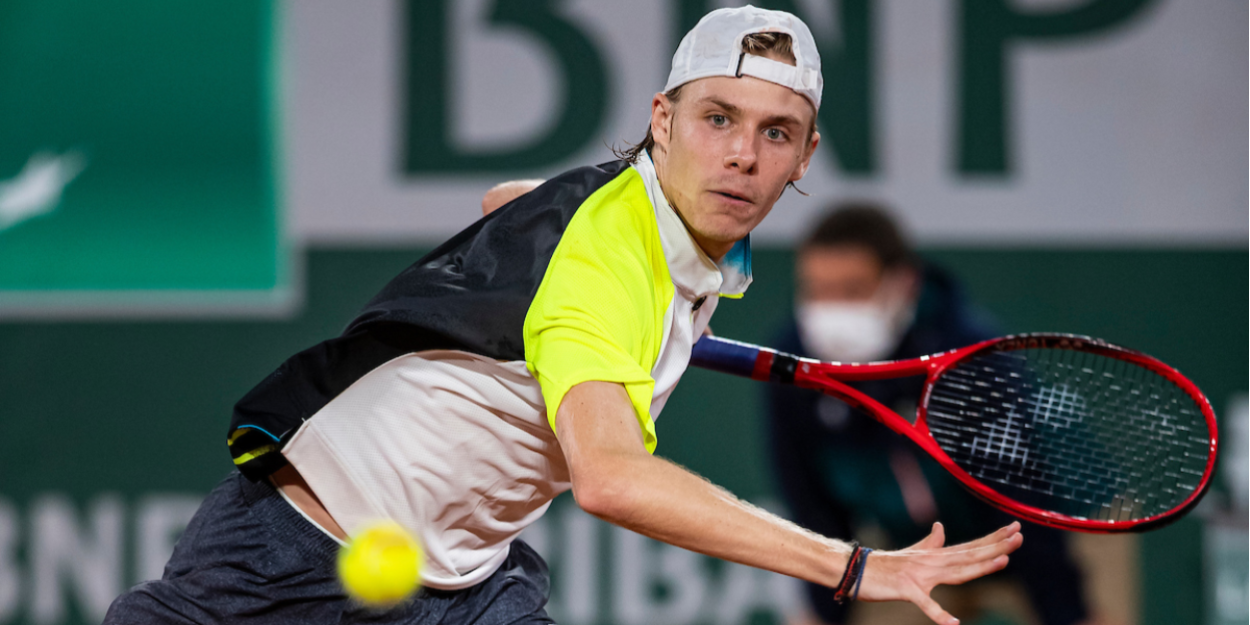 'My clay court game isn't where it was in Rome last year', admits Denis Shapovalov
Denis Shapovalov said his clay court game is not where it was last year and revealed the shoulder issue he sustained in Barcelona is "something he can play through".
The world No. 14 is the top seed at this week's Estoril Open ATP 250 tournament. He lost to Canadian compatriot Felix Auger-Aliassime in the third round of the Barcelona Open last week.
Shapovalov reached the semi-finals of the Italian Open in Rome in 2020, and also made the last four of the Madrid Masters in 2018.
"I don't think (my clay court game) is where it was in Rome (last year) but I feel like Rome was a follow up from a really good tournament in New York," Shapovalov said in a pre-tournament press conference.
"I was playing with a lot of confidence and I felt like I could roll through that tournament even though I was going through jet lag there and my body did not feel good. Just my game-wise I felt really confident.
"So I played two matches in Barcelona and I at least wanted to get one more match before Madrid and Rome before these big tournaments and both these events.
View this post on Instagram
"I have been able to go far before and I feel I can play really well there but I just wanted to play a little more and that's why I chose to come to this tournament."
The Canadian also gave an update on an injury that bothered him in his defeat to Felix Auger-Aliassime in Barcelona last week.
"The shoulder feels fine but I'm still feeling it, it's nothing serious, something I can play through, and honestly just here to get some more matches," he added.
The 22-year-old will play Corentin Moutet in the second round in Estoril on Thursday after an opening round bye.