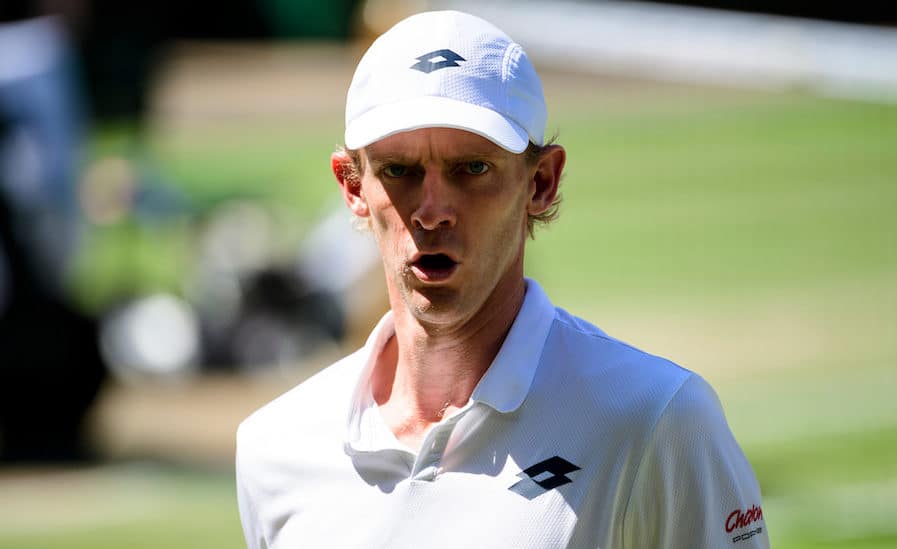 "My best tennis is yet to come," says Kevin Anderson after injury nightmare
Kevin Anderson believes his best is yet to come after he played some sparkling tennis upon his return from injury at the ATP Cup.
The 33-year-old was restricted to just 15 matches in 2019, and eventually succumbed to knee surgery in September.
He was bac on the court for South Africa at the ATP Cup though and produced some especially good tennis in his defeat to Novak Djokovic in their tie against Serbia.
"It felt great to be on the court; it is always nice to grab a win after such a long break," Anderson told the press. "I played a really good match against Novak, taking a lot of positive vibes from that high-level performance.
"I worked hard to get back, trying to get healthy and improve my game; I feel like a lot of things have been working on and my body is feeling fantastic, which makes me pleased.
Anderson was coming off the back of a brilliant year when injury struck, and he admits it's been a testing time for him away from the court.
"A lot had happened while I was away from the court, my wife gave birth to our first child and that was a big moment," he added.
"Also, I spent a lot of time rehabbing, which is challenging, especially when you are not making day-to-day progress, because there are always some small setbacks.
"To be back is some justification for a lot of time spent away; now I'm motivated to chase even bigger results than in the past, feeling my best tennis is yet to come.
"My goal is to stay and play for a couple of more years so my daughter could come and watch me on the court."
Kevin Anderson is still awaiting his maiden Grand Slam title, but has been a finalist at both Wimbledon and the US Open. However, his injury woes have seen him drop out of the world's top 100.
Keep up to date with all the action at our tennis news section. Win amazing tennis prizes by entering our competitions. Learn more about your favourite players including Roger Federer, Rafa Nadal and Novak Djokovic. Check out the latest kit in our tennis gear reviews. Receive regular updates with our legendary newsletter or read in depth features with stunning photography in tennishead magazine. Can't visit the tournaments you love? Check out our guide on how to watch tennis on TV. Don't miss a thing with our Live Scores service. Follow tennishead on social media at Facebook, Twitter, Instagram & YouTube