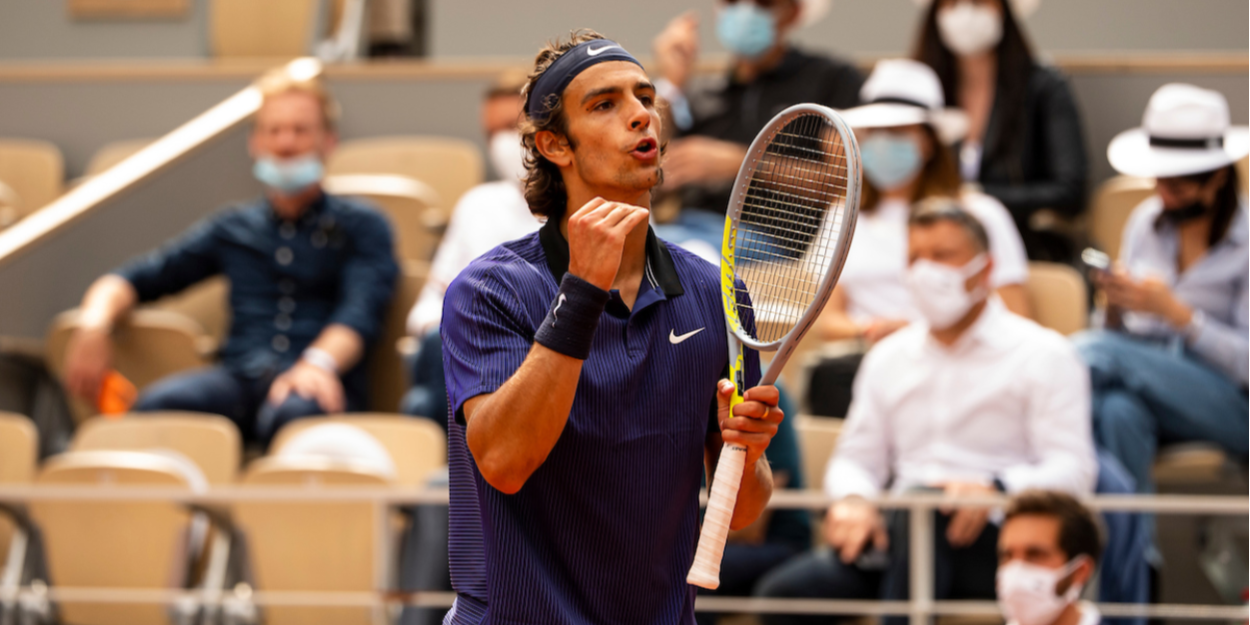 'I retired because I couldn't win a point' – Musetti admits he was not injured against Djokovic
Lorenzo Musetti revealed his retirement against Novak Djokovic at the French Open was due to not being able to win points rather than injury.
The 19-year-old Italian also reflected that he played the best tennis of his career to win the first two sets, and took a lot from the experience.
After taking sets one and two on tiebreaks, the world No. 76 won just one more game and retired when down 4-0 in the fifth set.
"I was playing my best tennis for sure, I never play like today [before]. And the first two sets were really long, like more than two hours," Musetti said in his post-match press conference.
"Of course I am a little bit disappointed, but I played against No. 1 in the world. I took him the first two sets. It's not an injury, it was just a little bit of cramps and a little bit of low back pain.
"I was not anymore able to win a point, so was not really… Grateful also for the crowd that were there. So I decided to retire because there was no chance that I could win a point. I decided to retire because I think it was the best thing to do.
"I took a way a lot of feelings, a lot of emotions, but a lot of experience. Now I know how can I play, how far I am from the biggest in the tour – like 'Nole. So, I know that if I play good I can stay at this level."