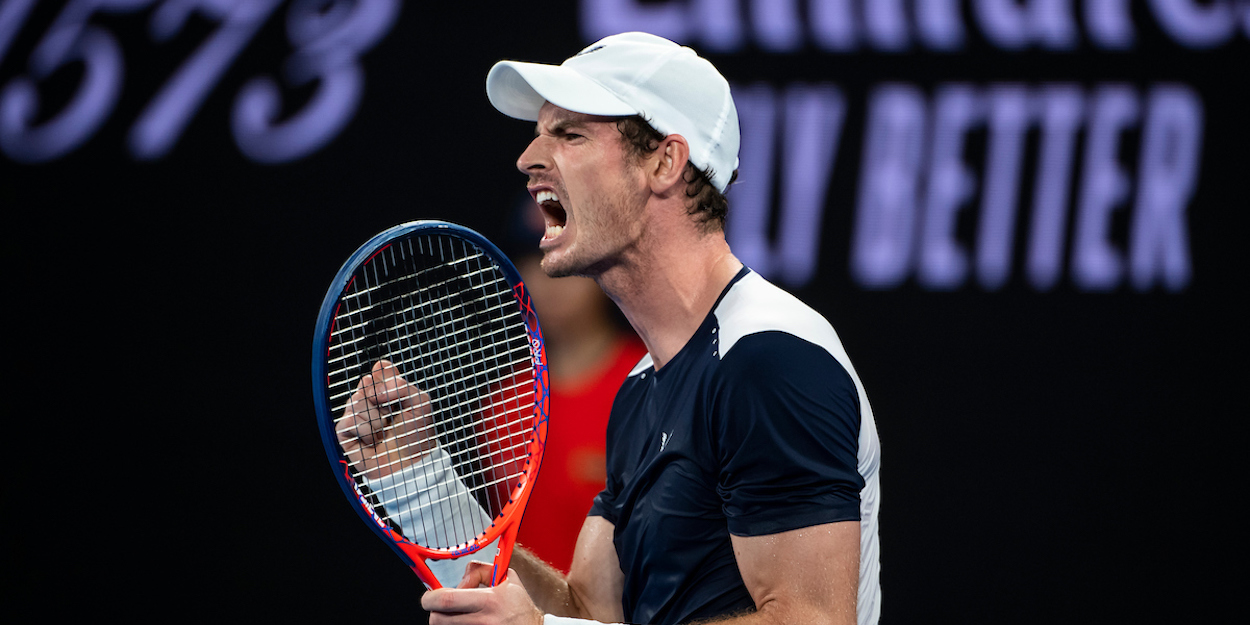 Murray gets the job done
The record first-day crowd of 72,424 basked in glorious sunshine as the Australian Open got under way in Melbourne, but for Andy Murray it was a day to survive the conditions rather than enjoy them. Although the world No.1 secured his place in the second round with a 7-5 7-6(5) 6-2 victory over Illya Marchenko, he admitted afterwards that he had struggled to find his form.
After a week practising in cool temperatures under mostly overcast skies, both Murray and Marchenko had trouble adapting to the appreciably quicker conditions on a day when the temperature peaked at 32oC, which was at least 10 degrees hotter than it had been in previous days.
Murray said after his victory that with the balls flying faster through the air and bouncing higher off the court he had played more tentatively than he would have liked. The Scot also admitted that he had not moved well, which might have been a consequence of first-day nerves.
"I didn't serve that well either," he said. "You end up having to work really hard on a lot of your service games when it's like that. It just was tough."
Murray added: "I didn't move that well. That's how it felt anyway. But sometimes that can also be down to the conditions as well. The ball's flying through the air a little bit quicker, so the ball is coming on to you faster than what it was the last few days. Maybe I wasn't reacting as quickly as I would have liked.
"But maybe there were also first-round nerves as well. It's maybe normal to feel a little bit slow on your feet or a bit heavy-legged in the first round."
Murray's frustrations were evident during the match as he kept castigating himself and shouting out in frustration in the general direction of his entourage. At one changeover in the first set he sat in his chair muttering over and over again: "Shocking movement, shocking movement."
Marchenko, nevertheless, made many more mistakes than Murray.  In the first set alone the 29-year-old Ukrainian made 24 unforced errors to Murray's 12.
Even after Murray was broken in the opening game after three double faults the Scot was soon 4-1 up. He was broken when serving for the first set at 5-3, but when Marchenko served at 5-6 the world No.95 made three successive unforced errors.
Murray recovered from an early break in the second set to level at 4-4 and then won the tie-break 7-5. The third set was more comfortable as breaks in the third and fifth games enabled Murray to serve out for victory.
His mood had not been helped in the first set when he was unable to find the size of the water bottles from which he was drinking. "I know how much I have to drink when it's a certain temperature," he said afterwards. "I couldn't find how big [the water bottle] was, so I didn't know how much I was having to drink."
Murray will next face a qualifier, the 19-year-old Russian, Andrey Rublev, who beat Yen-Hsun Lu 4-6 6-3 7-6(0) 6-3 to record his first victory at Grand Slam level.
"I never hit with him or played against him, but I've seen him play before and he goes for it," Murray said. "He doesn't hold back. He hits a big ball."