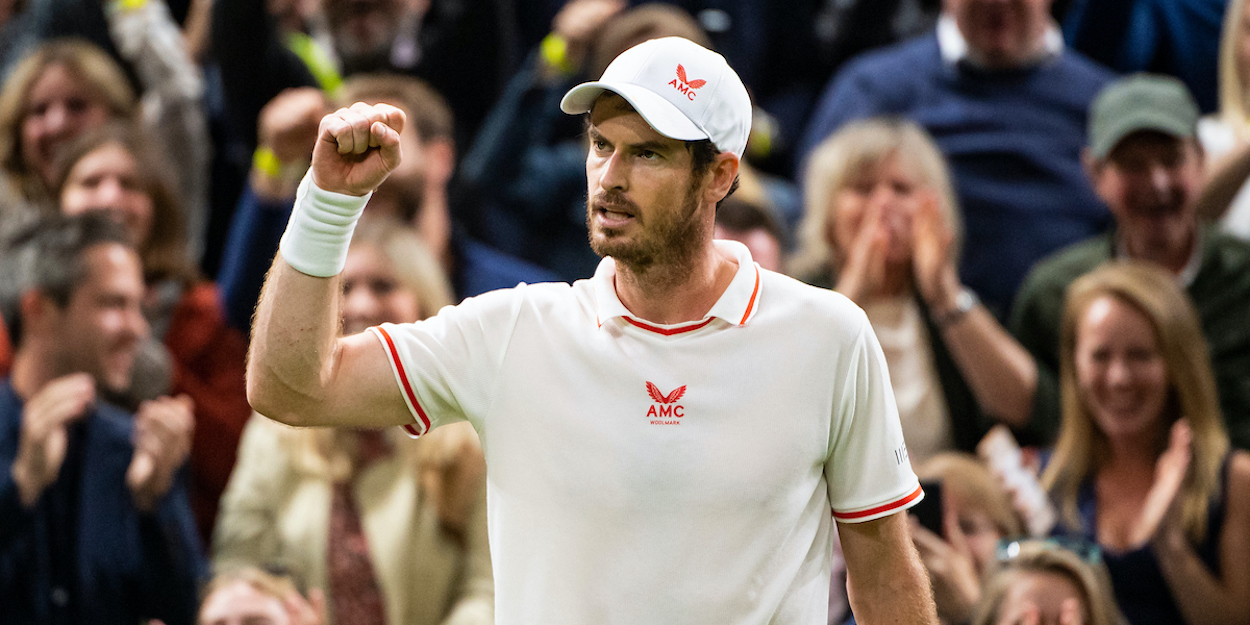 Murray begins AO challenge
Murray says he is in good shape coming into the tournament, although he has completed a different preparation  coming into Melbourne, playing in Doha this year, not, as in previous years, the Hopman Cup in Perth.
"I think maybe the Hopman Cup is probably where you get the best conditions or most similar conditions to here to start the year. But, I'll just have to deal with it, just like all of the other players will," said Murray, who lost to Novak Djokovic in the Qatar Open final last week.
That said, Murray has a reputation for being one of the hardest working players on the Tour and with some tough training in the pre-season behind him, he looks to be in great physical shape,
With the weather in Melbourne forecast to be 30 degrees Monday and perhaps 38 degrees on Tuesday, Murray may be pleased that, unlike Novak Djokovic, who will play Fernando Verdasco in the first round on Tuesday, Murray's first opponent Illya Marchenko should not demand as much physical effort.
Talking about his Ukrainian opponent, who he played once before at the 2011 Australian Open, Murray said: "I don't remember loads about that match. We played on Margaret Court. I saw him playing a bit at the US Open. He had a good run there a few months ago. Also had a very tight match with [Stan] Wawrinka there. You know, he's not easy. He fights very hard. He's got a great attitude. Plays predominantly from the back of the court and moves well. He doesn't give you too many free points."
This year Murray comes in to Melbourne ranked world No.1. Asked if he thinks it will be hard to stay there he said: "I do think it is a mindset thing, because I think it could be quite easy that once you get to No.1 that you think, Well, actually, I just need to keep doing what I doing.
"The reality is, in sport, that things obviously keep moving on, the game will get better, I'll obviously get older, the young guys will continue to improve, and also Novak and Roger [Federer] and Stan and Rafa [Nadal] and all the guys at the top are still going to be wanting to get there.
"So that's why having someone like Ivan [Lendl] on my team, who has been in that position before and knows what that's like, has been important. I need to continue to improve. I for sure need to keep working hard."
Murray is trying to become the first man in the Open Era to win a Grand Slam after losing five finals at any one major. He was runner up to Roger Federer in Melbourne in 2010 and to Djokovic in 2011, 2013, 2015 and 2016.
Djokovic, Federer, Goran Ivanisevic and Ivan Lendl are the only players in the Open Era to lose three Grand Slam finals at one major before winning the title (Djokovic and Federer at Roland Garros, Ivanisevic at Wimbledon and Lendl at the US Open).
Can Murray get over the line this year?
"I obviously feel pretty confident after the way that last season finished. I do love it here. I love the conditions. I have played really well here over the years, and just haven't managed to obviously get over the final hurdle," he said. "I think I'm in a decent position, for sure, to do it. I think I have a chance to win here. Obviously nothing is guaranteed. But, yeah, why not? I'm playing well. Practice has been good. I feel healthy."