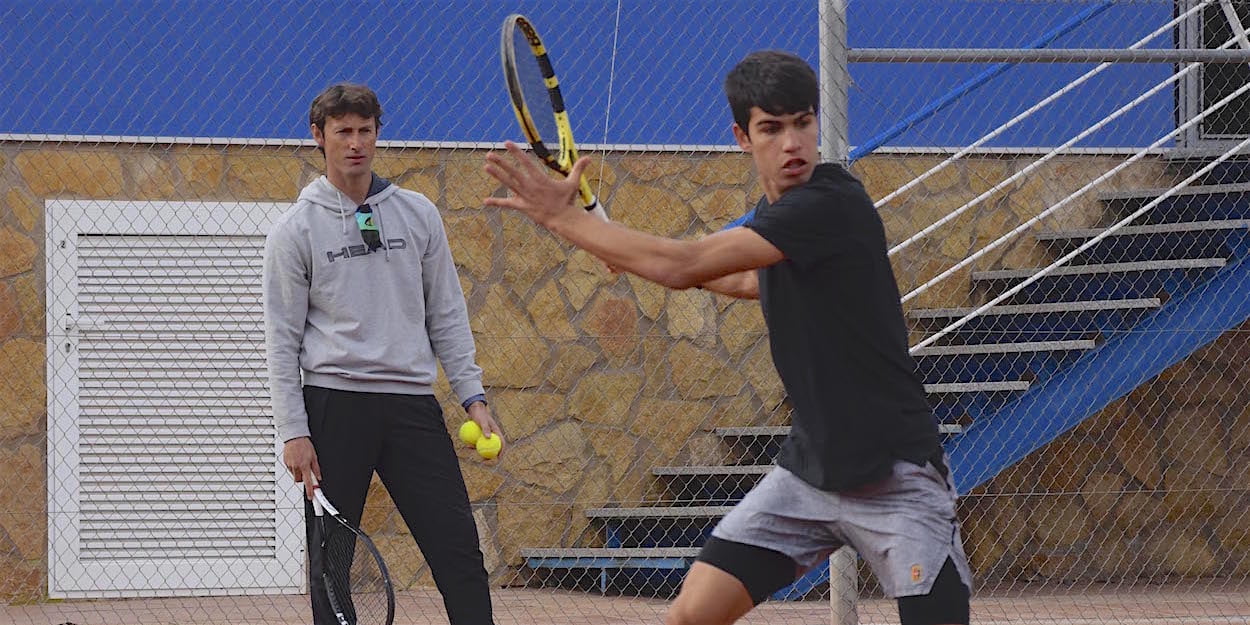 'Most promising Spanish talent since Nadal' Analyst uncovers stats to show why Carlos Alcaraz could be the 'real deal'
Carlos Alcaraz is still very young but with a legendary former world No.1 as his mentor there are reasons for Spanish and Nadal tennis fans to be very excited by his prospects, and even more so when they read what the Tennishead resident analyst has uncovered
"Carlos Alcaraz is living the dream. He dismantled Adrian Mannarino to get his first Masters 1000 win, becoming the youngest winner at the Mutua Madrid Open. His reward is a match with his idol Rafael Nadal on his 18th birthday. While Alcaraz only has 8 ATP Tour level wins compared to Nadal's 31 at the same age, he has still shown the same great deal of promise. He is showing a similarly high level of play to what Nadal was producing at his age.
"Prior to turning 18 Nadal won an average of 67% of first serve points across all court surfaces, which is the same as what Alcaraz has managed. On the second delivery Nadal holds the edge. As a junior he won 55% of second serve points while playing on the ATP Tour, 6% more than what Alcaraz has managed. Alcaraz will need to work on his second serve in the coming years.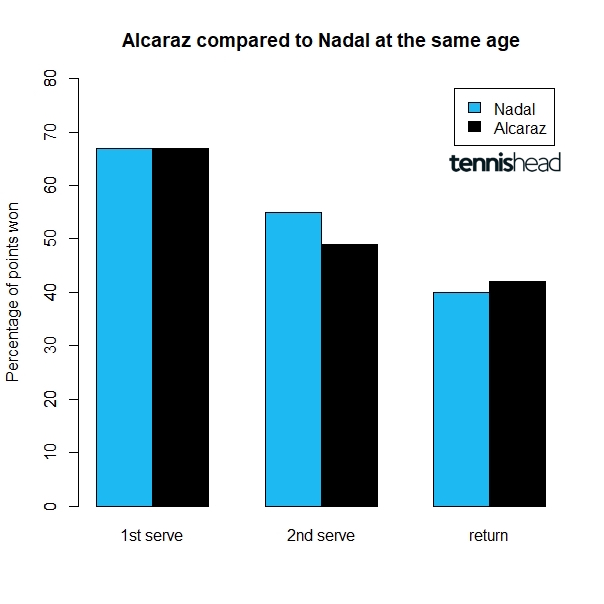 "Surprisingly Alcaraz has the advantage on return. So far he has won 42% of return points in his ATP Tour matches, which is 2% more than what Nadal won at the same age. Alcaraz's return game is quite impressive for his age and a large part of the reason he has looked so good on clay.
"This year Carlos Alcaraz has announced himself in men's tennis. In 2021 he has already scored impressive wins over Goffin on hard court and Ruud on clay. Admittedly it is too early to make predictions about his career, but he is arguably the most promising Spanish talent since Nadal."
Luka Elliott has a B Com in Economics & Statistics from the University of Cape Town where his thesis was titled "Engineering Features for Tennis Match Outcome Prediction in a Statistical Learning Framework". He now writes for Tennishead focussing on how statistics effect the outcome of ATP matches