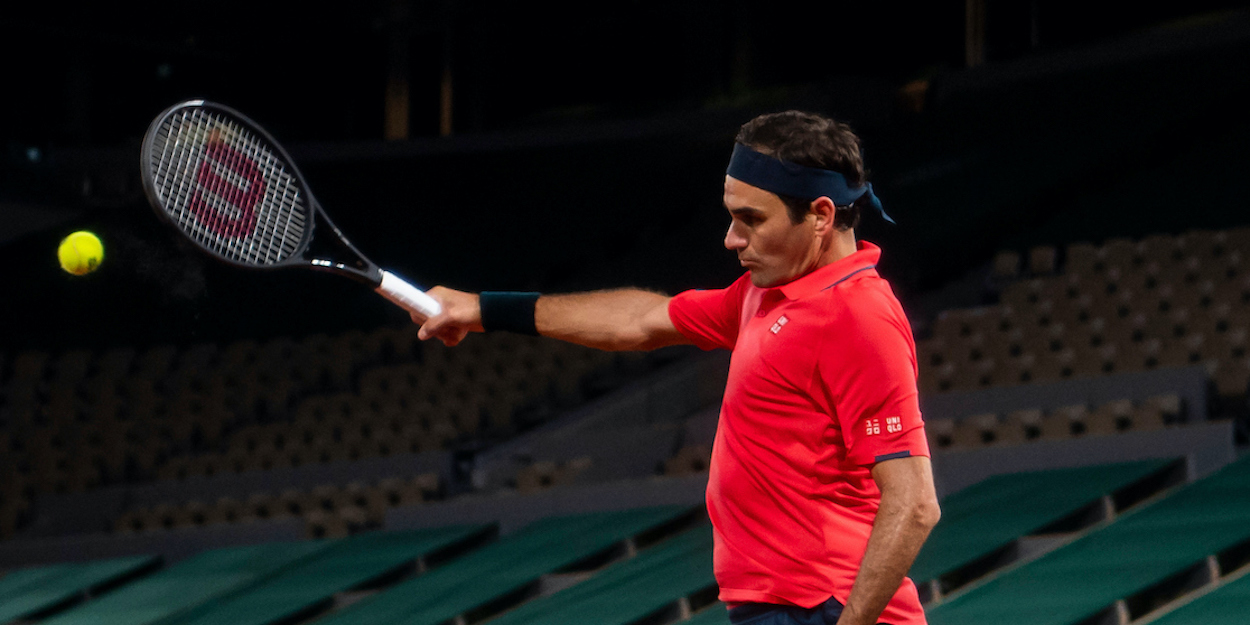 'More atmosphere on the moon!' – Federer match timing frustrates fans
Roger Federer played his third round match from 9pm until almost 1am local time in Paris, and many fans globally were not happy about it. 
The Swiss maestro became the latest star to take part in a night match at the French Open, a new initiative this year.
The match saw Federer and Dominik Koepfer play past midnight in a completely empty Court Philippe Chatrier, and many fans were thoroughly disappointed with the situation.
Many watchers responded angrily to tweets from Roland Garros during the match, including describing it as an "awful experience all together."
The decision to hold night matches at the French Open is no doubt to do with broadcast deals and attempting to reach a wider TV audience, but many fans were left confused when they couldn't even access the match.
Try almost all American tennis fans surprised and caught off guard. Tennis not on tennis channel . Not in nbc. On Peacock 🦚🦚stream ? Whatever that is. We saw no RF today !

— 10sBalls (@10sBalls_com) June 6, 2021
Even ATP player Noah Rubin chimed in with his view on the matter, pointing out the apparent disconnect between trying to promote tennis more widely while making it exclusive to certain streaming platforms.
So Federer, arguably, may be playing his last ever French Open and it's only streaming on Peacock. This is an attempt to promote tennis? Interesting. Easier to be a fan of Cornhole.

— Noah Rubin (@Noahrubin33) June 5, 2021
Another Twitter user laid out the necessary subscriptions to watch tennis year round, coming to an astounding cost.
Here is what you currently need to watch tennis (let me know if I'm missing any):
Sling – Tennis Channel/ESPN 1,2,3 – $46/month
TCPlus $109.99/annually only
ESPN+ $5.99/month
Peacock – $4.99/month w/ads
…$793.75 per year and that's not even including your internet cost

— WTA Tea (@WTATea) June 5, 2021
On the subject of the match atmosphere itself, Philipe Chatrier had an almost eerie feeling so late at night with no crowd.
At the US Open and Australian Open can be enthralling affairs with ecstatic crowds well into the early morning hours, but there was no such aura on Philippe Chatrier,
11.20pm, a set all and it looks like the tournament's biggest drawcard may go out some time tomorrow. There's more atmosphere on the moon. Don't know how the French Open survived 130 years without these night sessions.

— Mike Dickson (@Mike_Dickson_DM) June 5, 2021