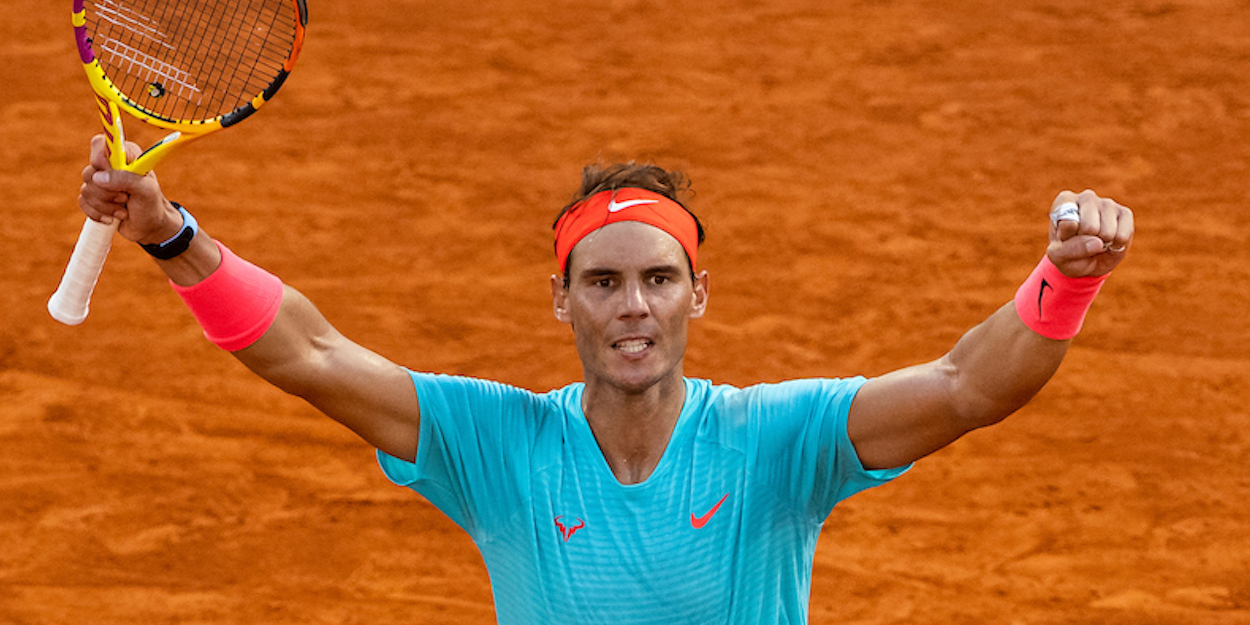 Monte Carlo Masters 2021 Tournament Preview
The ATP tour has returned to the clay, and the first Masters 1000 on the surface is just around the corner! What can you expect from this year's Monte Carlo Masters?
The Monte Carlo Masters takes place for the first time since 2019 this month and will be a welcome sign of a steady return to normalcy for the tour.
The first showpiece of the clay court season will boast many of the top men's players, including Novak Djokovic, 11-time champion Rafael Nadal, world No. 2 Daniil Medvedev and defending champion Fabio Fognini.
Here, Tennishead looks ahead to the first of three clay Masters 1000 events before Roland Garros in May. When is it, which players are slated to compete, and what encounters might you see along the way?
Dates
The 2021 Rolex Monte Carlo Masters will take place from 11-18 April – for UK fans the entire tournament will be broadcast on Amazon Prime Video.
Players
There will be 56 players vying for the title in Monaco this year. There are 16 seeds overall, with the top 8 seeds benefitting from a first round bye.
A number of players have withdrawn due to injury or to rest for future events, including Dominic Thiem, Roger Federer, Stan Wawrinka and Kei Nishikori. However, the draw remains formidable, with 8 of the top-10 taking part, as well as a myriad of clay court specialists.
The seeds are not yet finalised, but below is the current lineup of players for the tournament, along with their current seeding where relevant: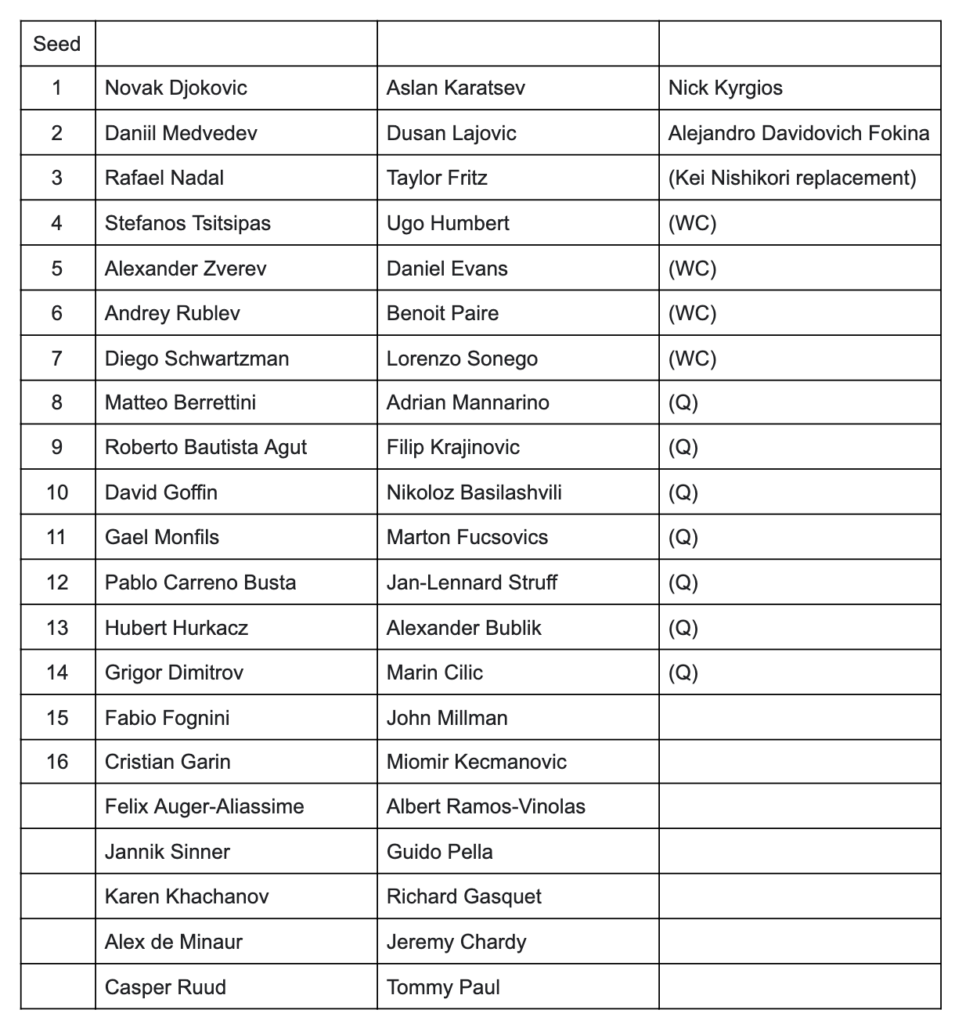 Where is the event held?
The tournament is played at the Monte-Carlo Country Club in Monaco on outdoor clay courts
Ranking points breakdown, Singles
Winner – 1000 points
Runner-up – 600 points
Semi-finals – 360 points
Quarter-finals – 180 points
Round of 16 – 90 points
Round of 32 – 45 points
Round of 64 – 10 points
Prize money breakdown, Singles
Winner – € 251,085 ($300,009)
Runner-up – € 150,000 ($179,227)
Semi-finals – € 85,000 ($101,562)
Quarter-finals – € 46,500 ($55,561)
Round of 16 – € 29,000 ($34,651)
Round of 32 – € 18,100 ($21,627)
Round of 64 – € 12,000 ($14,338)
Can I buy tickets for the tournament?
This year's tournament will be hosted spectator-free, in line with Covid-19 guidelines.
How can I follow the tournament?
You can follow the tournament on the official website, the official Twitter, or the official ATP Tour Twitter.
Potential Matchups
Though the draw has not yet been made, we can predict a handful of possible meetings based on the likely seedings and tournament format.
Fourth seed Stefanos Tsitsipas could face top seed Novak Djokovic if he were to reach the semi-final stage, while third seed Rafael Nadal could face Daniil Medvedev. As such, a Djokovic vs Nadal final could be on the cards if results fall the right way.
Watch this space for updates on the draw…