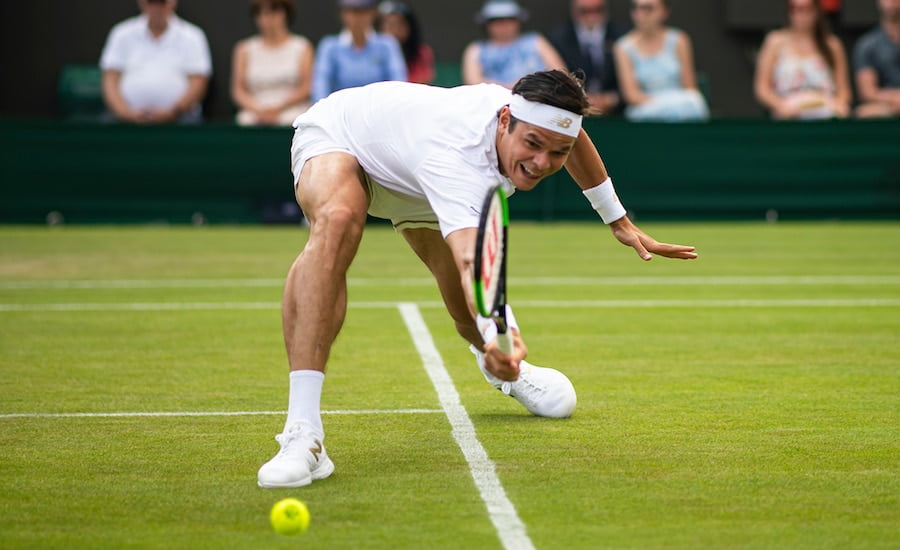 Milos Raonic reveals why his success has helped Andreescu, Auger-Aliassime & Shapovalov
Milos Raonic is Canada's most succesful tennis player in history and he's now revealed specifically why this has helped other young Canadian stars such as Bianca Andreescu and Felix Auger-Aliassime
Milos Raonic was the first real success of a development system for Canadian tennis players introduced in 2007 by newly appointed Canadian national coach Louis Borfiga and now the huge serving Wimbledon finalist has explained how his success paved the way for a new generation of Canadian stars such as Denis Shapovalov and Eugenie Bouchard.
Raonic was speaking to tennishead in an exclusive interview when he revealed, "I broke through at the beginning of this decade which I imagine assured other players that a Canadian can do this and the system does work.
"When you have those tough days of training when you aren't feeling well or when you feel your game might not be on the right track, once you see somebody that's done it before you, you just buy into it all a little bit easier where you don't doubt it and you go into it with a little more conviction."
Raonic also explained the current situation with his own coaching set up.
"I stopped with Goran (Ivanisevic) before Indian Wells and stopped Fabrice (Santoro) this summer so the only person I'm working with right now is Mario Tudor who worked with Goran when he won Wimbledon.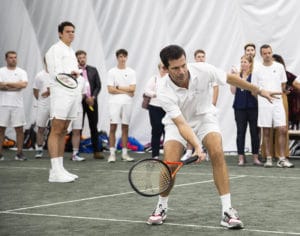 "I haven't had the freedom to be on court (because of injury) so I felt I had these coaches that I couldn't get the most out of or they couldn't get the most out of me. I really focused my energies on getting my body and health right. Once I've cleaned that up and I can really put the attention back into my tennis then I make look for some counselling."
Look ahead to the rest of 2019 with our guides to every tournament on the ATP Tour and the WTA Tour. If you can't visit the tournaments you love then do the next best thing and read our guide on how to watch all the ATP Tour matches on television in 2019. To read more amazing articles like this you can explore Tennishead digital magazine here or you can subscribe for free to our email newsletter here
Milos Raonic was speaking as part of Jaguar's official vehicle partnership with Wimbledon, which saw the Jaguar ambassadors lead a tennis masterclass for a group of Ace Pace competition winners.