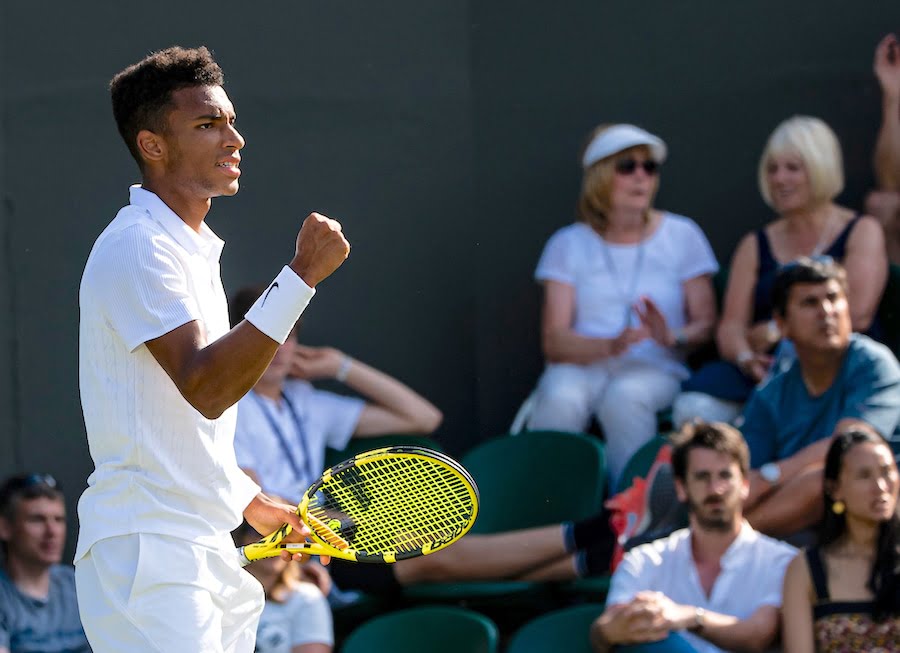 Milos Raonic exclusively reveals the one key reason behind the success of Canadian stars Felix Auger-Aliassime and Bianca Andreescu
Milos Raonic is a product of the Canadian tennis system so he knows better than anyone the one factor behind the incredible success of Canadian tennis players like Bianca Andreescu, Felix Auger-Aliassime and Denis Shapovalov
Milos Raonic was the first of a new crop of Canadian tennis stars to take the world by storm but is their a single factor which has contributed to this sudden rise through the rankings of tennis nations? Yes says Raonic, it's down the decision taken in 1996 by the Canadian tennis federation to bring in help from outside the country. Specifically they employed renowned French tennis mastermind Louis Borfiga and legendary coach Bob Brett. They also invested in a centralised tennis academy which enabled players from a geographically huge country to play and learn together.
Raonic said, "In 2006 the Canadian authorities said that Canadian coaches and players needed some guidance so let's bring in outside help. At that moment Louis Borfiga was brought in who was the head of the French Federation to lead the group and create the national tennis center.
"Bob Brett was also brought in to work with kids outside of the national center and give them guidance and coach the coaches.
"And once those doors were opened up for outside help and guidance it help Canadian tennis open up for many other things which is how you get the most out of the talent. I went to the national center, Felix Auger-Aliassime grew up through the centre, Bianca Andreescu is working with people from the national centre, Denis Shapovalov has had tennis Canada's help but he's done his own thing.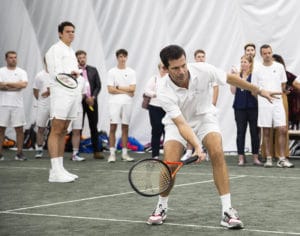 "At one point or another all the talent from this big country was put into one place"
Canada currently has 4 players in the top 100 of the ATP mens singles rankings. Felix Auger-Aliassime at No. 20, Raonic at No.25, Denis Shapovalov at No.34 and Brayden Schnur at No.95.
Bianca Andreescu is the only Canadian woman in the top 100 but she is ranked at No.5 in the world
Look ahead to the rest of 2019 with our guides to every tournament on the ATP Tour and the WTA Tour. If you can't visit the tournaments you love then do the next best thing and read our guide on how to watch all the ATP Tour matches on television in 2019. To read more amazing articles like this you can explore Tennishead digital magazine here or you can subscribe for free to our email newsletter here
Milos Raonic was speaking as part of Jaguar's official vehicle partnership with Wimbledon, which saw the Jaguar ambassadors lead a tennis masterclass for a group of Ace Pace competition winners.