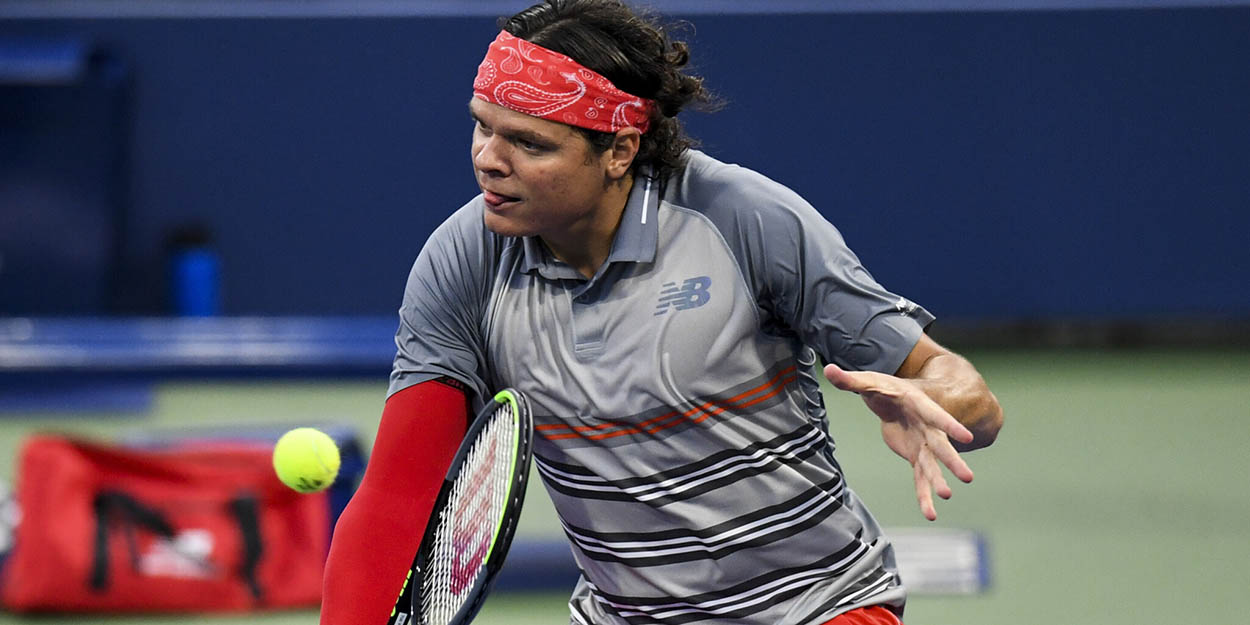 Milos Raonic defeats young star but admits: "He's not an easy guy to play"
Milos Raonic has claimed a hard-fought Paris Masters semi-final place after saving two match points against young star Ugo Humbert.
The quarterfinal clash went all the way to a final set tie-break, with both players battling it out for 2 hours 19 minutes to progress in the tournament.
The first match point saw a relentless 30-shot rally on the Frenchman's serve which Raonic eventually won to stay in the game.
"I wouldn't necessarily say that that match point is the way I want to be playing too many points that I saved in that long rally," Milos Raonic said after the match.
"But I just tried to stick with it as much as possible, tried to find a way through and got a bit fortunate, hit a few balls close to the line.
"Today it turned my way, but I've just got to keep plugging away. Doesn't necessarily mean it always will, but at least give it a chance for it to turn around."
One of the best servers of his generation, Raonic served an incredible 25 aces through the game, but his opponent and home favourite Humbert showed heart by playing tremendous defence.
Of Humbert, Raonic added: "The past few weeks he's played well. I think he just needs the consistency.
"He's not an easy guy to play, by any means. I think with maturity, and he's playing the right way, I think he can continue to move up much more."