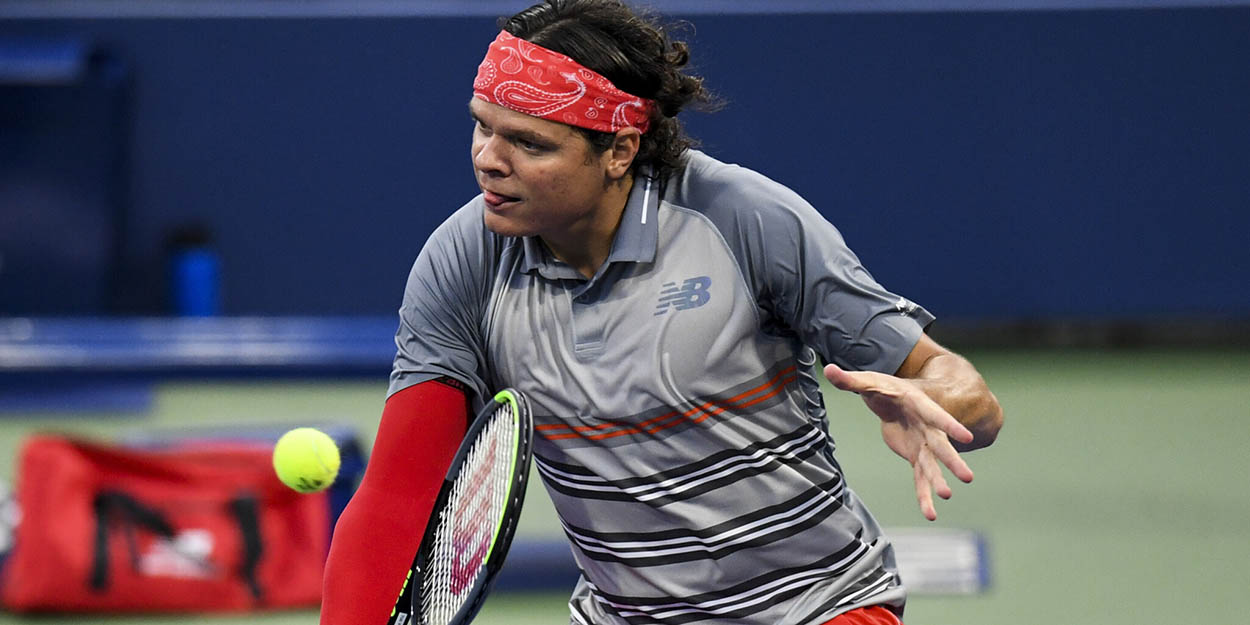 Milos Raonic confirms intent to play French Open, but admits to huge worries over coronavirus plans
Milos Raonic says he intends to play a full part in the European clay season, but admits he has huge worries about safety at the French Open.
Raonic continued his recent brilliant form by dismantling Leonardo Mayer 6-3, 6-2, 6-3 in the first round of the US Open.
And he intends to take that form to Europe with him after the tournament, although he says he is very concerned about the safety protocols at Roland Garros, particularly plans to allow fans inside the Stadium to watch.
"My goal initially is to play pretty much every week – Rome and the French Open," Milos Raonic told reporters after his win.
"The only thing that is of some concern to me is that [The French Open are] going to allow 20,000 fans.
"I think that's what I was hearing, that they've sold tickets. I don't think they've given out the seats or anything, but something about 20,000 fans a day.
"Unless they plan on completely shifting around the organisation of the venue, it's hard to get to your practices, get to your matches without crossing 10s if not hundreds of people on the ground.
"That to me is the biggest concern, especially seeing with the spikes that are going on throughout France right now.
"It's hard to see that sort of getting nullified in four weeks' time or however long it is before the French Open starts."