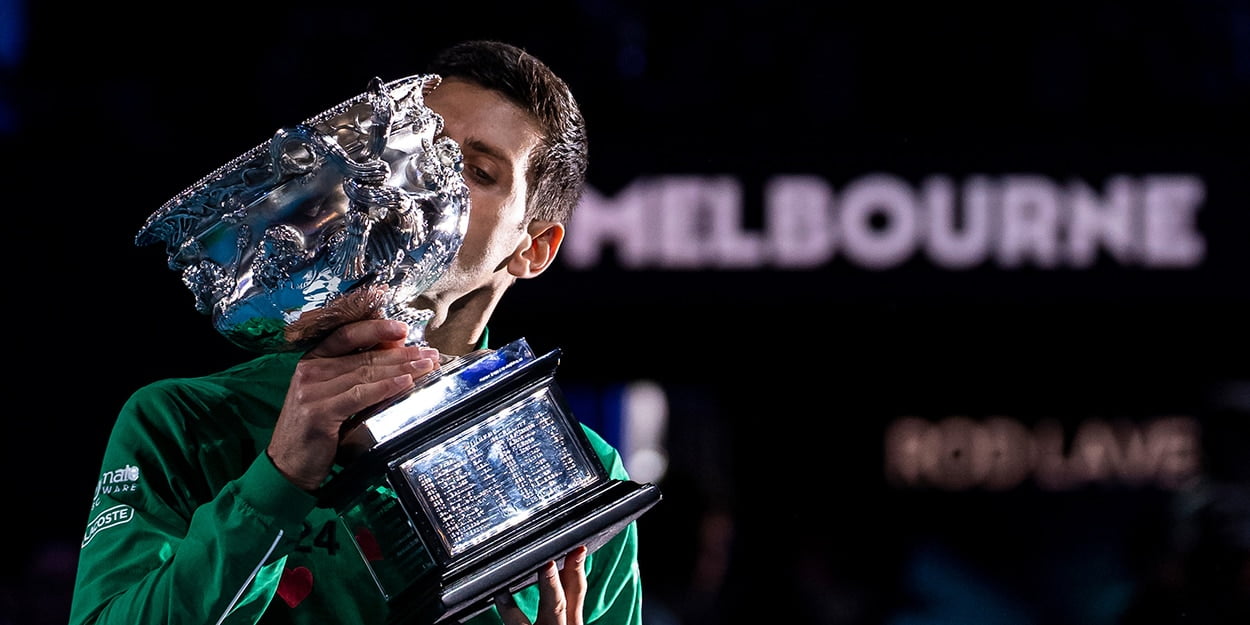 "Milestones are definitely a motivation" – Novak Djokovic joins elite group
The race to win the most Grand Slam singles titles is not the only contest being fought by Roger Federer, Rafael Nadal and Novak Djokovic. Many more records could also fall to one of the three men, including the total number of matches won during their careers.
When Djokovic beat Jan-Lennard Struff in his opening match at this year's Australian Open the 32-year-old Serb became only the sixth man in the Open era to win 900 or more matches. Federer and Nadal had already passed that milestone, with Jimmy Connors, Ivan Lendl and Guillermo Vilas the only other male members of the 900 club.
"Milestones are definitely a motivation," Djokovic said after his 900th victory. "They make me proud, of course, of what I have achieved in my career. They give even more significance to why I'm still competing in professional tennis."
Connors holds the record for the most matches won in his career (1,274) but could find himself overtaken this year by Federer, who took his tally to 1,242 wins with his quarter-final victory over Tennys Sandgren in Melbourne.
John McEnroe, with 881 victories to his name, and Andre Agassi, with 870, are seventh and eighth respectively on the list of Open era match victories, but there are no current players within sight of the 900 mark. Of currently active players, Andy Murray (673 match wins) is fourth behind Federer, Nadal and Djokovic and is followed by Fernando Verdasco (550) and Richard Gasquet (538).
Djokovic's Australian Open triumph, which was his 17th at Grand Slam level, took his tally of career titles to 78, one clear of John McEnroe, with whom he had previously shared fifth place on the Open era list. The only players who have won more titles than Djokovic in the Open era are Connors (109), Federer (103), Lendl (94) and Nadal (84).
In climbing back to the top of the world rankings with his eighth Melbourne title, Djokovic also put himself just 35 weeks behind Federer's all-time record of 310 weeks at the top of the list. If he keeps hold of the top spot through the year Djokovic could beat that mark in the first week of October.
Djokovic, Federer and Nadal are tied on five year-end world No 1 finishes, while the Serb has the edge over both his rivals in terms of their head-to-head records. Djokovic leads Nadal by 29 wins to 26 and Federer by 27 wins to 23. He has also won more prize money than the Spaniard and the Swiss.
The only men to win 900 matches so far are:
Jimmy Connors: Detailed profile and highlights
Ivan Lendl: Detailed profile and highlights
Guillermo Vilas: Detailed profile and highlights
Roger Federer: Detailed profile and highlights
Rafa Nadal: Detailed profile and highlights
Novak Djokovic: Detailed profile and highlights