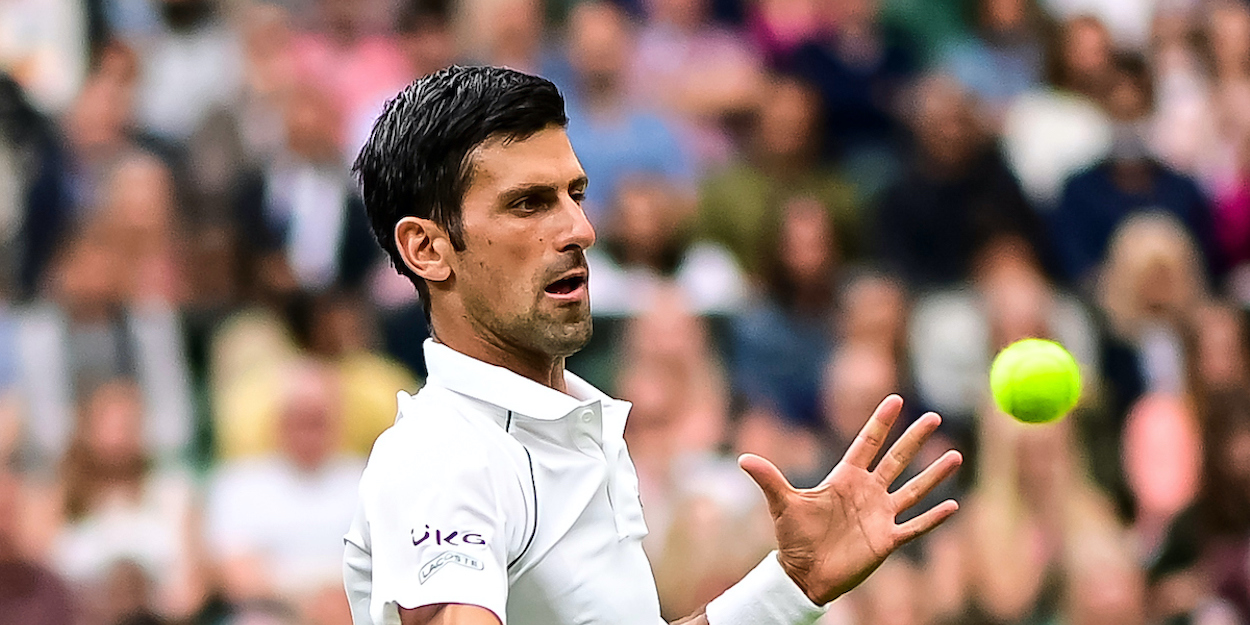 'They are the best' – Novak Djokovic identifies three main Olympics rivals
Novak Djokovic has identified three players as the biggest threats to him in his bid to win a first career gold medal at the Tokyo Olympics.
The world number one highlighted Daniil Medvedev, Stefanos Tsitsipas and Alexander Zverev as "the best" potential opponents.
The Serbian could face fourth seed Zverev in the semi-finals, while second seed Medvedev and third seed Tsitsipas are potential final adversaries.
Djokovic is making his fourth Olympic appearance, having first played at the 2008 Beijing Games – while Medvedev, Zverev and Tsitsipas are all making their debuts.
"Although some players from the top are not coming, there are also a lot of elite players fighting for medals," the 34-year-old said in a press conference at Belgrade Airport.
"[Daniil] Medvedev, [Stefanos] Tsitsipas and [Alex] Zverev are among the favourites. They are the best, but it is a long tournament and anything can happen.
"It really is a unique feeling. [In] the [Olympic] village: best athletes in the world share time, we eat and sleep under the same roof. It is a valuable experience which spurred my individual career afterwards.
"It is interesting to see other elite athletes practicing, preparing, eating, and recovering. It is fun, but it is useful as well, the knowledge you get."