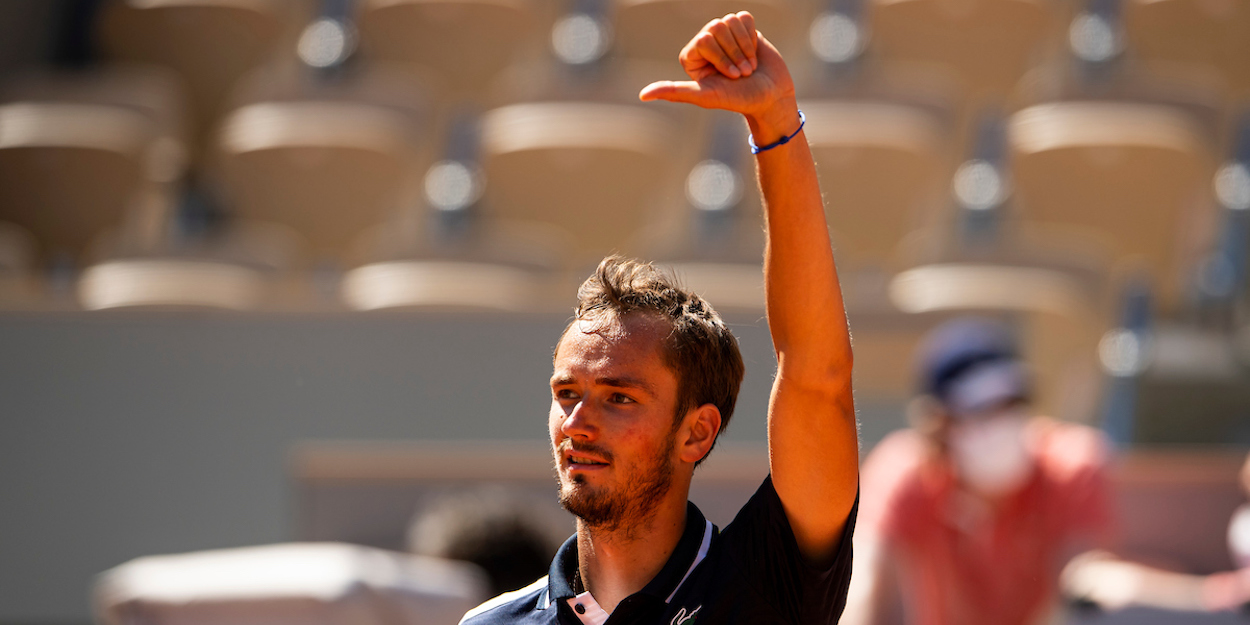 'Pablo Carreno Busta won't play as well in semi-finals', expects Daniil Medvedev
Daniil Medvedev admitted he did "not feel comfortable at any time" during his loss to Pablo Carreno Busta at the Tokyo Olympics.
The world number two does not expect the Spaniard to recapture the level he produced in his next match, but said he could "fight for the gold medal" if he does.
Medvedev was upset 6-2, 7-6 (7-5) in an hour and 43 minutes by Carreno Busta in the quarter-finals of the 2020 Games.
The world number 11 will face Medvedev's Russian compatriot Karen Khachanov in the semi-finals on Friday.
"It is the second time I have lost against Pablo. Today I did not feel comfortable at any time. I always try to show my best level, but today it was impossible and Pablo dominated the match from start to finish," said Medvedev in a post-match interview.
"In tennis there are times when you play better and others worse. Still, I feel that in the second set I had moments of great brilliance. Still, if Pablo plays at the same level as he played today, he may have his chances of being able to fight for the gold medal in these Olympic Games.
"[Karen] Khachanov will have his chances against Carreno Busta, because I don't think Carreno Busta [will] play the same as today. There are chances of a medal [for Russia]. Gold is difficult because [Novak] Djokovic is there, but Karen could have a chance."