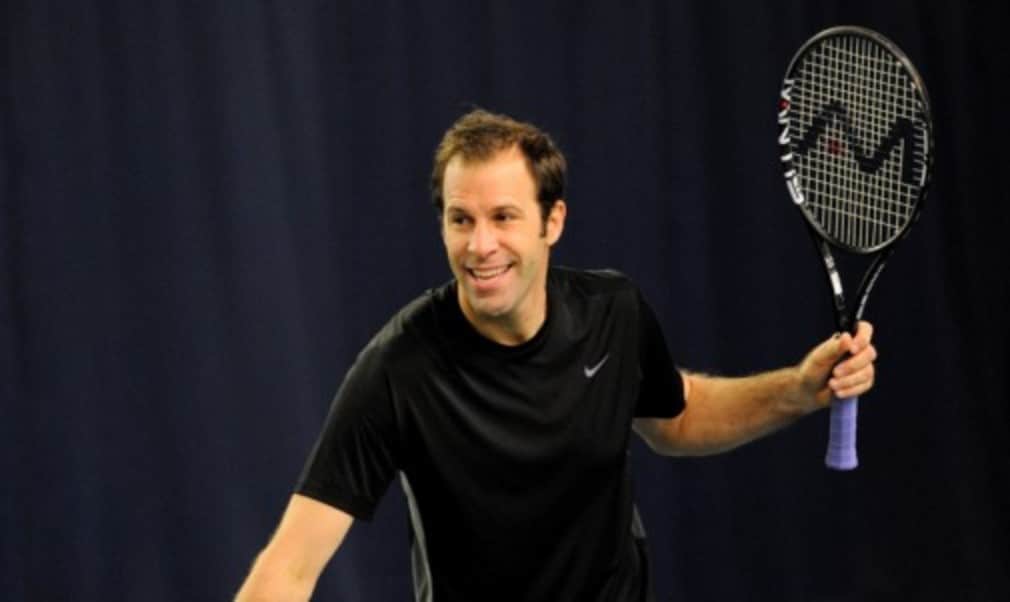 Me and my Racket: Greg Rusedski
Originally published on 03/02/14
What do you like about your racket, the Mantis Pro 310?
Primarily its quality; it's a great price range and on top of that you have got a really classy product so you have the best of both worlds. Rackets haven't changed massively in the last five years or so but I look for a quality product with a good feel. I'm not going to put my name to a product I don't like. The number of balls I'm still hitting these days I want a decent racket.
What was your first racket?
The first racket I played with was a Snauwaert Brian Gottfried brown racket. A few people had the Vitas Gerulaitis version in blue but I had the brown one. I loved playing with a wooden racket. I had a few Dunlop Maxplys after that.
Is your Mantis racket customised?
It's a little bit heavier than you would find in the shop. It would be silly for an amateur to play with it weighted up to allow it to be easier. No matter what brand racket you buy all the pros will have their rackets weighted heavier.
Do you keep your old rackets?
I still have a few rackets but I give most of them away to charity. I don't have enough storage to keep them all.
How many rackets would you say you used in your career?
I would get through 20 plus rackets a year and change them every three months. During the slams I would have eight rackets in my bag, these days I normally have four.
Have rackets changed much since you played on the Tour?
Rackets aren't as heavy as they were in my day. If you look at most of the top pros they will be playing with 320g rackets. In my day Pete Sampras was playing with 400g racket – 80g makes a massive difference when you are swinging it.
Mantis Pro 310
Head Size: 98 square inches
Length: 27 inches
Weight: 310 grams
String pattern: 16×19
Greg Rusedski is an ambassador for UK tennis brand MANTIS and was speaking at the MANTIS Masterclass. For more information, go to www.mantis-sport.co.uk