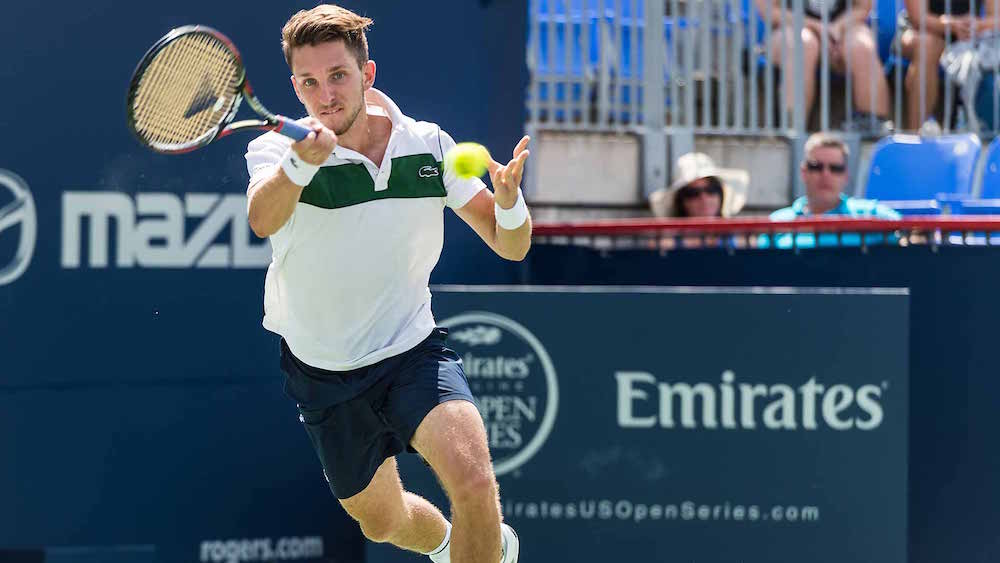 Me and my racket: Filip Peliwo
Originally published on: 30/12/13 00:00
Do you remember your first racket?
My first ever tennis racket was probably a HEAD Andre Agassi 23. It was black and yellow.
You won your junior Wimbledon and US Open titles in 2012 with a Wilson racket. When did you start playing with Tecnifibre? Since the beginning of 2013.
What do you like about your T-Fight?
I find that it gives me a lot more pop on my shot, the ball comes off the racket really well and it is a really solid feel. I feel like the racket doesn't sacrifice control while still giving me that extra power – I feel like all my shots have weight behind them. The balance is pretty good so I feel like every shot is hit cleanly – I can hit a volley, a serve, a return, or a slice and it feels like the racket does the job.
Is your racket customised at all?
I've got a little bit of extra weight on it, both in the head and the handle so it's similar to the stock frame but just a little bit heavier because I thought it might help my game a little bit.
What strings do you use, and at what tension?
I use the Tecnifibre blue Razor Code strings, 1.25mm gauge. They are pretty stiff strings so they are more control-oriented but still give a little bit of power. If you string it a bit looser it gives you enough power. I string them between 46 and 48lbs depending on the machine. I had to go down about 8lbs since these strings are pretty tight but overall I really like the racket and strings.
How interested are you in racket technology?
Quite interested since I am a tennis professional and you have to make sure you have the right equipment. So far, this is the best I have had so I am very happy with it.
Do you have any input into the design process?
I let them know what kind of weight and balance I am looking for, but besides that I'm not sure exactly about the composition of the racket or anything like that. I provide input into what I am looking for out of the racket and they basically do anything I need.
Do you have any superstitions with your rackets?
I have some superstitions – nothing crazy but I always make sure I have the best ball out of the batch. And I always choose tails on the coin toss – my motto is tails never fails and it doesn't usually!
I always choose to receive off the toss, because it gives me a chance to break in the first game. If I have a bad first game, which is often the case with a lot of players, including myself, it is easy to have a couple of errors because you are still getting into it, you are still on serve. It's only his serve that you lost, not yours. It gives me a chance to get into the match and if I have a great game it gives me the chance to go up a break right away.
Have you ever smashed a racket?
Unfortunately, yes, but not recently! I'm trying not to do that too often! What do you do with your old rackets? I usually just give them to my family – they are in storage somewhere. The one I won Wimbledon with I think we have got somewhere and also the one I played with in the [junior] US Open final last year.
Tecnifibre T-Fight 305
Head size: 95 square inches
Length: 27 inches unstrung
Weight: 305 grams
String pattern: 18 x 19
Cross section: 21.5mm
Now get the WORLD'S BEST TENNIS MAGAZINE here