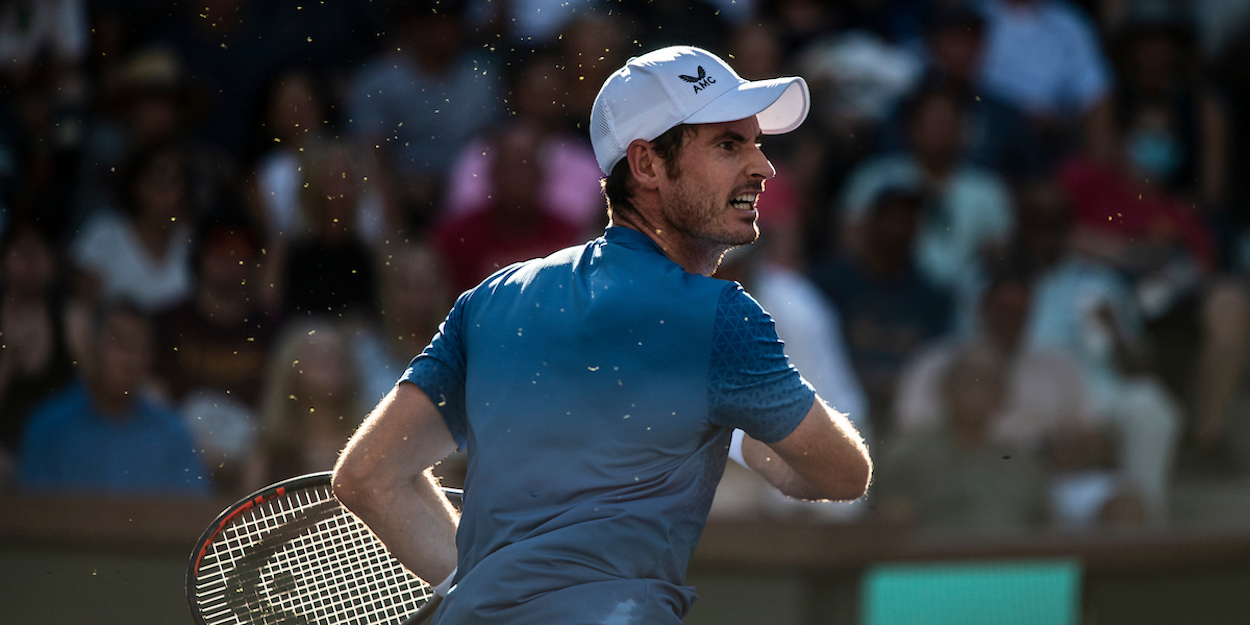 'Maybe I'll try it again' – Andy Murray defends use of underarm serve at Indian Wells
Andy Murray hinted he may continue to use the underarm serve after using it to great effect against Carlos Alcaraz despite being met with boos.
The 34-year-old showed signs of the vintage Murray with an eye-catching 5-7, 6-3, 6-2 win against Alcaraz in a three-hour marathon in California.
During the contest, Murray produced a career-first by deciding to produce an audacious underarm serve to hold at the beginning of the second set.
The serve was poorly received by the Indian Wells faithful, though some fans did acknowledge the clever improvisation from the former world number one.
UNDERARM ACE 😳@andy_murray #BNPPO21 pic.twitter.com/PjJCfrlHHd

— Tennis TV (@TennisTV) October 10, 2021
After the contest, which seemingly changed the momentum, the British star defending his use of the serve, adopted by other stars including Nick Kyrgios, and branded it a 'smart' play.
"If you look where he was standing at the beginning of the match to return the first serve in comparison… he changed that at the end of the first set," said Murray.
"He started returning from further back, so it was even harder to get free points on the serve.
"I thought if he's going to stand that far back and I'm getting no love from the court and the conditions – the courts are painfully slow here – why not try it and see if I can bring him forward a little bit again?
"Wasn't expecting obviously to get an ace out of it. He was so far back, he didn't obviously react. Wasn't expecting it.
"Certainly when guys are standing there to return serve now, it's a smart play. It's the first time I've ever done it in a match and I got the ace. I served three aces the whole match and one of them was the underarm serve.
"So maybe I'll try it again in the future if guys are standing that far back."