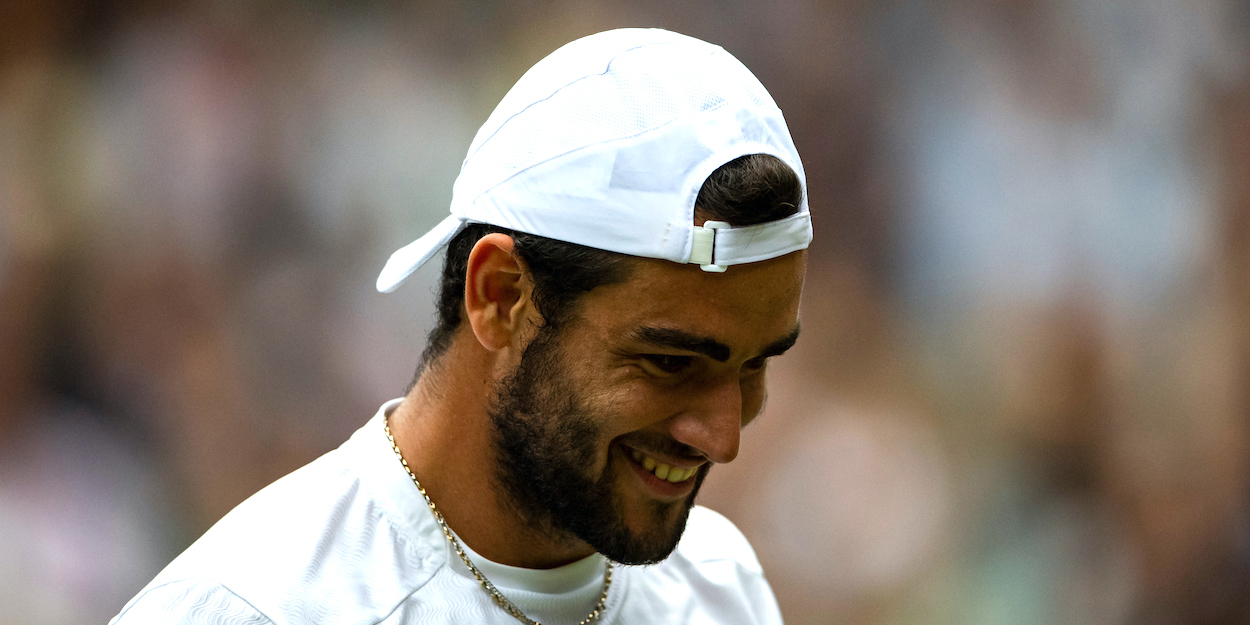 Analyst believes Matteo Berrettini is a serious contender for Wimbledon title
Matteo Berrettini staked his place as a contender for the men's singles at Wimbledon 2021 by winning the Queen's club tournament and now Tennishead's analyst has revealed why the Italian's performance statistics mark him out as a favourite in SW19
"Matteo Berrettini is a force to be reckoned with at Wimbledon. Last week he played some of the best grass court tennis of his career to win the 2021 Cinch Championships. He served particularly well, and it is precisely his formidable serve that will make him difficult to beat at the All England Club.
"Berrettini served extremely well on his way to the title at the Cinch Championships. He won a massive 77% of points on serve, which is 6% more than he has previously managed on grass. His serve was broken only twice all week and he saved 83% of break points faced, which is 17% better than his previous average. It is very encouraging that his serve is firing on all cylinders heading into Wimbledon.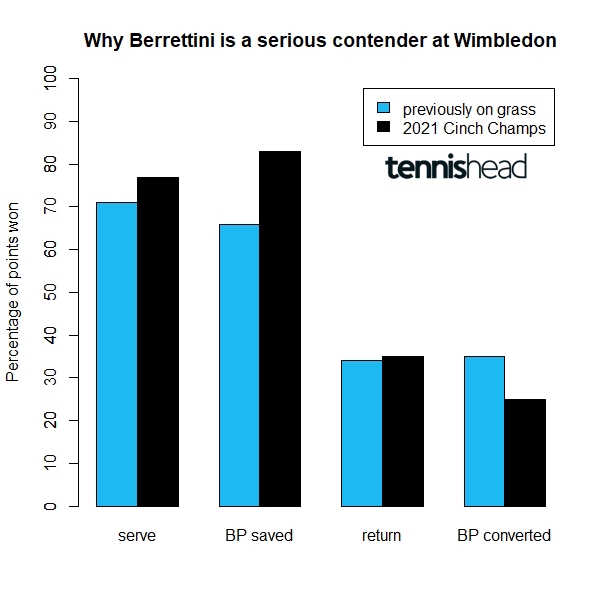 "On return is where he can still improve. He won 35% of return points at the Cinch Championships, which is a slight 1% improvement. But he only converted 25% of his break point chances, which is 10% worse than what he has averaged at other grass court events. He will need to do better on return, especially on break points, to have success at Wimbledon.
"No doubt Djokovic is the heavy favourite for the Wimbledon crown. But Berrettini can pose a great threat to the Serb if he serves as well as he did at Queen's Club. There he lifted the title as a debutant, the first to do that since Boris Becker in 1985. Becker went on to win Wimbledon later that year. Could Berrettini do the same?"
Luka Elliott has a B Com in Economics & Statistics from the University of Cape Town where his thesis was titled "Engineering Features for Tennis Match Outcome Prediction in a Statistical Learning Framework". He now writes for Tennishead focussing on how statistics effect the outcome of ATP matches