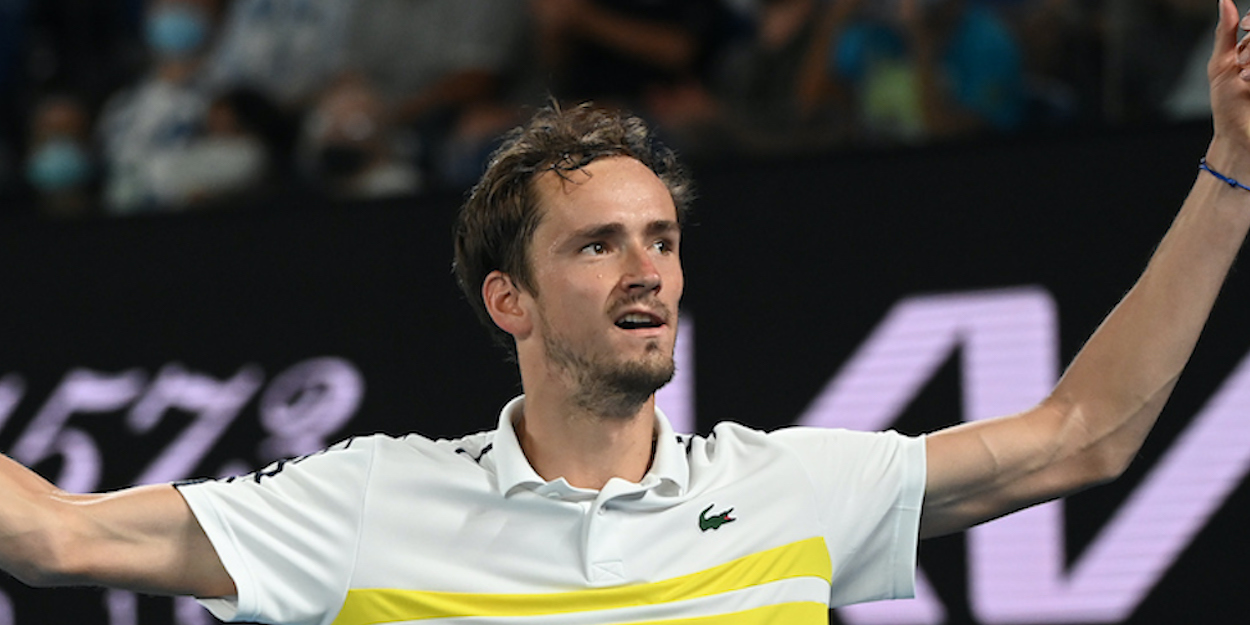 Matteo Berrettini analyses what makes Daniil Medvedev an "annoying" player to face
Matteo Berrettini has analysed why Daniil Medvedev is "an annoying player" to face and said the Russian didn't reach world No. 2 "by chance".
The world No. 10 has played Medvedev twice and lost on both occasions – including a 4-6, 2-6 defeat in the ATP Cup final in February.
Medvedev is currently world No. 3 after holding second spot from March until Rafael Nadal reclaimed it last week.
"He's an annoying player, not just for me," the Italian said in an interview with SuperTennis.
"He has a particular technique: the ball, especially with the backhand, turns almost the other way around. Almost a slice comes.
"He plays very deep, from a distance he manages to respond very deeply. It is difficult to break through, to put him in difficulty.
"I am someone who plays "push" (attacks); but if I see that I push, that I play well but on the other side I don't hit, I don't get the desired result, [that's] the thing that puts me under pressure.
"Plus Daniil serves very well. In short, (he) has not already reached No. 2 by chance."