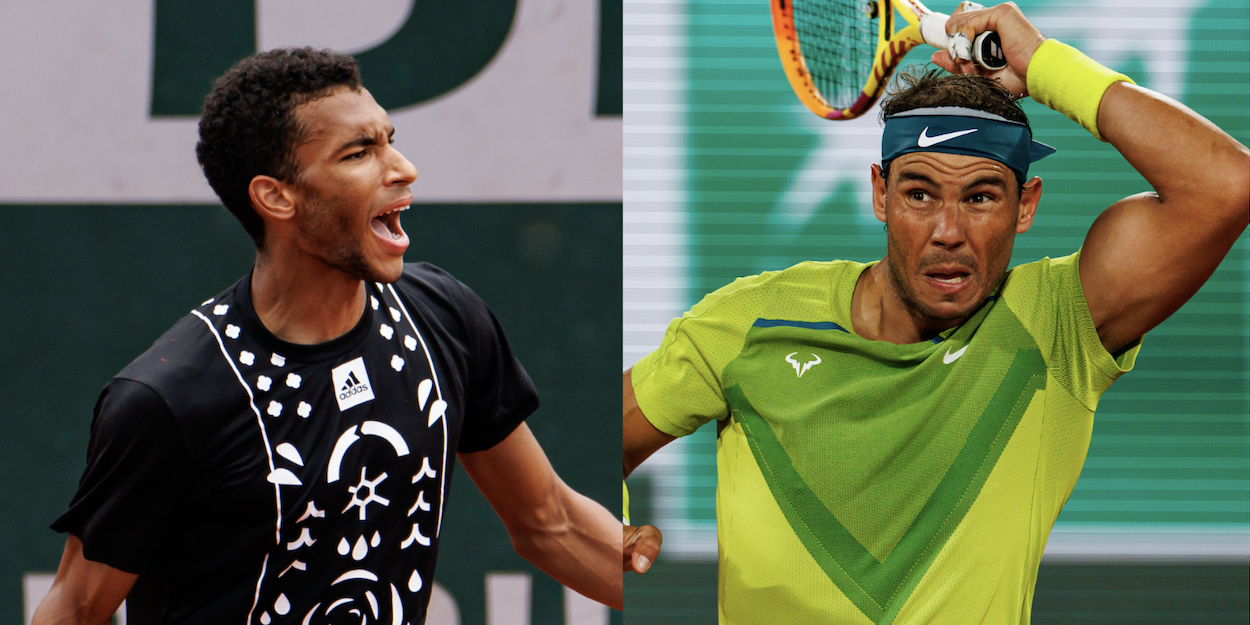 Match Report: Rafael Nadal surges past Felix Auger-Aliassime to set Novak Djokovic rematch
Rafael Nadal overcame an inspired Felix Auger-Aliassime in five gruelling sets on Sunday evening to set up a blockbuster quarter-final against world number one Novak Djokovic at Roland Garros.
The Spaniard had to come from behind after dropping the opening set to the 21-year-old Canadian, claiming a 3-6 6-3 6-2 3-6 6-3 victory in four hours and 21 minutes.
The Canadian was able to capitalise on some uncharacteristic errors from Nadal to go up a double break at the start of the match.
He then took the opener 6-3.
But it was Nadal who played with the greater consistency in the second set.
He broke the the youngster's serve to lead 5-3, before holding to level the match.
Come the start of the third a missed Auger-Aliassime overhead proved costly as he gifted an early break to Nadal.
The Spaniard did not let up from there, wrapping up the third set 6-2 in 41 minutes.
It would have been easy for the younger man to lose his concentration while starting fourth set trailing.
However, the Canadian refused to buckle.
He displayed remarkable speed around the court to outmanoeuvre Nadal and take the set 6-3.
It was at this point that Toni Nadal appeared to exit the stadium.
The Spaniard's uncle and former coach and current coach to Auger-Aliassime had been watching from the neutral position of the president's box.
Clearly the occasion had become too tense for the 61-year-old.
Nadal had only ever been taken to five sets at Roland Garros on two previous occasions.
He won both of those matches against John Isner and Novak Djokovic, coming in 2011 and 2013 respectively.
The 'King of Clay' then made his move up 4-3 in the decider as a succession of incredible winners won him a break to lead 5-3.
And so it was the Spaniard who ultimately prevailed as he stood firm to serve out the match.
Speaking with Alex Corretja after the titanic tussle, Nadal said: "[Auger-Aliassime] is one of the best players in the world.
"For me he was a very tough opponent today.
"I didn't start the match well, without a doubt.
"At the end I was able to play more aggressive and that makes a difference".
All eyes will now turn to Nadal's upcoming battle with Djokovic which will come on Tuesday in the French capital.
Last year, Djokovic became the first man ever to defeat Nadal twice at Roland Garros as he downed Nadal in a epic four-set encounter.