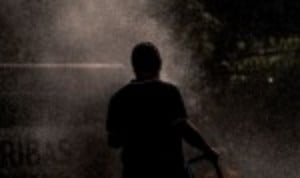 Match-fixing prevalent at low level
Originally published on 25/04/18 00:00
The lack of a feasible pathway to the top for many competitors struggling to scrape a living has 'created a fertile breeding ground for breaches of integrity,' according to today's published report.
Adam Lewis QC led the Independent Review of Integrity in Tennis – and it has taken two years to complete and close to 20 million to fund.
There is no evidence of the sport being infiltrated by rogue performers at Grand Slams and other blue-ribbon events, however gambling issues are prevalent at a much lower level.
"Only the top 250 to 350 players earn enough money to break even. Yet there are nominally 15,000 or so 'professional' players.
"The imbalance between prize money and the cost of competing places players in an invidious position by tempting them to contrive matches for financial reward.
"Players may be particularly tempted in relation to matches that they intended to 'tank' for unrelated reasons – a factor that has been aptly described as the "seeds of corruption" – or in matches that they believe they can win even while contriving to lose games, sets, or points along the way."
The above extract from the report highlights the issues many players endure in a bid to one day reach the promised land of the Top 100. The report also found that 'the advent of online betting and the sale of official live scoring data have greatly exacerbated the problem.'
Amongst a number of recommendations, the report believes betting markets should be limited where feasible in a bid to tackle the problem – and limitations should be imposed on the sale of official live scoring data.
Other recommendations include: eliminating betting sponsorship from tennis, changing the organisation of professional tennis and restructuring of the player pathway.
The governing bodies of professional tennis have released a joint statement in response to the report, agreeing with its findings and confirming an "agreement in principle" to implement all the recommendations.