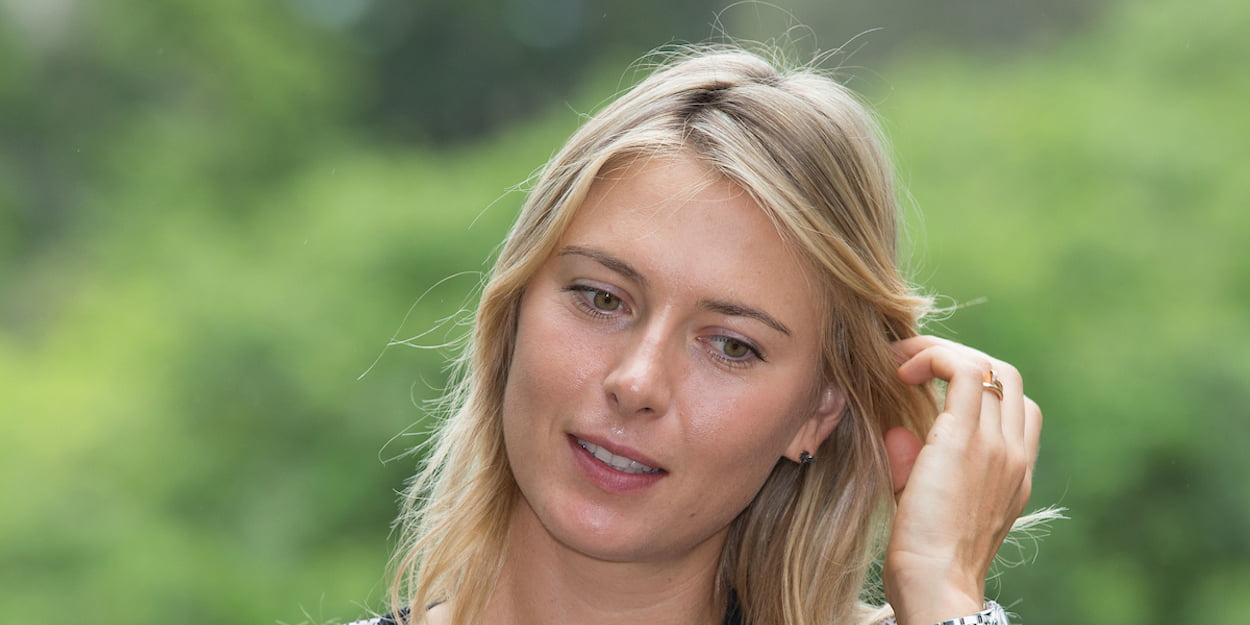 Maria Sharapova was a model of dedication but will that drugs ban colour history's view of her?
Whether she was making her latest fashion statement or thumping tennis balls, Maria Sharapova was a model of dedication throughout her playing career. But, as Paul Newman argues, the Russian's 15-month suspension for a drugs offence will colour history's view of her
It is 9pm on a balmy August evening in New York, four days before the start of the 2011 US Open. We are in one of the slick fashion shops in the heart of the city's Soho district when the focus of the night arrives to launch her autumn range of accessories. Looking every inch a fashion icon, the 24-year-old immediately mixes with the high-society set with an ease that suggests she might have been doing this all her life.
Less than 12 hours later a woman walks out on to a practice court across the city at Flushing Meadows and proceeds to thump the ball with all the intensity you would expect of a world No 4 and former champion. If you had been living on another planet for most of the previous decade you would hardly have imagined it was the same person, but Maria Sharapova was one of the world's most recognisable women.
In Paris 10 months later two more scenarios told a similar story. On the first Saturday of June Sharapova pummelled Sara Errani into submission on Court Philippe-Chatrier to win the French Open for the first time and complete her collection of Grand Slam singles titles. The following morning the Russian might have been excused for nursing a hangover or enjoying a well-deserved lie-in. Instead she was on a flight to Spain, where she would spend the next two days overseeing her new Sugarpova confectionery business before beginning her preparations for Wimbledon.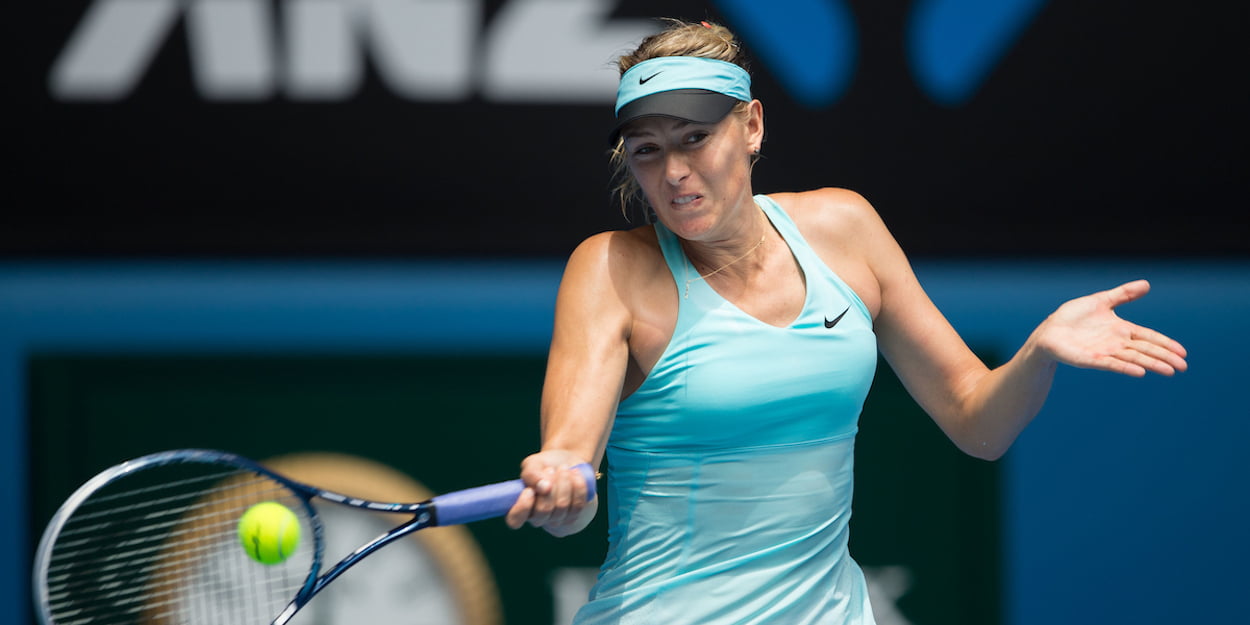 Over the years there have been plenty of players whose off-court activities have had an adverse effect on their tennis, but that was never the case with Maria Sharapova, who at 32 has announced her retirement after a long battle against injury. She always gave everything on court or in the gym, but there are only so many hours in a day when you can play or train. When her work was done Sharapova preferred to leave tennis behind and pursue her other interests. She once described the locker room as "my least favourite place in the world". She explained: "I do my job at the site. I play my matches. I do what I have to do and I prefer to live my life away from the site rather than talk tennis all day."
Maria Sharapova did not seek friends in tennis and the lack of affection for her among other players was evident when she returned in 2017 after serving a 15-month suspension following a positive drugs test for meldonium. Several players did not approve of tournaments throwing wild cards at her; other players who had served drugs bans had had to start their comebacks at the bottom.
Max Eisenbud. Sharapova's agent, probably did not help when he suggested to a journalist that "journeyman" players like Agnieszka Radwanska and Caroline Wozniacki did not want the Russian at Roland Garros that year because it would be their last chance to win a Grand Slam title. Eugenie Bouchard thought Sharapova should not have been allowed back at all, while Simona Halep said: "In my opinion, for the kids, for the young players, it's not OK to help with wild card players who have been banned for doping."
Few players in history have enjoyed as much success on and off the court as Sharapova. She won five Grand Slam singles titles – of current players only Serena and Venus Williams have won more – and topped the world rankings for 21 weeks. Her big-hitting style was not elegant, but it was hugely effective when combined with her ferocious competitive spirt and iron will. She would surely have won many more titles but for the shoulder problems which kept her off court for long periods and forced her to change her service action.
Not having Serena around might also have helped. After beating the woman who would become her great rival twice in 2004 (at Wimbledon and the year-end WTA Finals), Sharapova lost all 19 subsequent matches she played against Williams.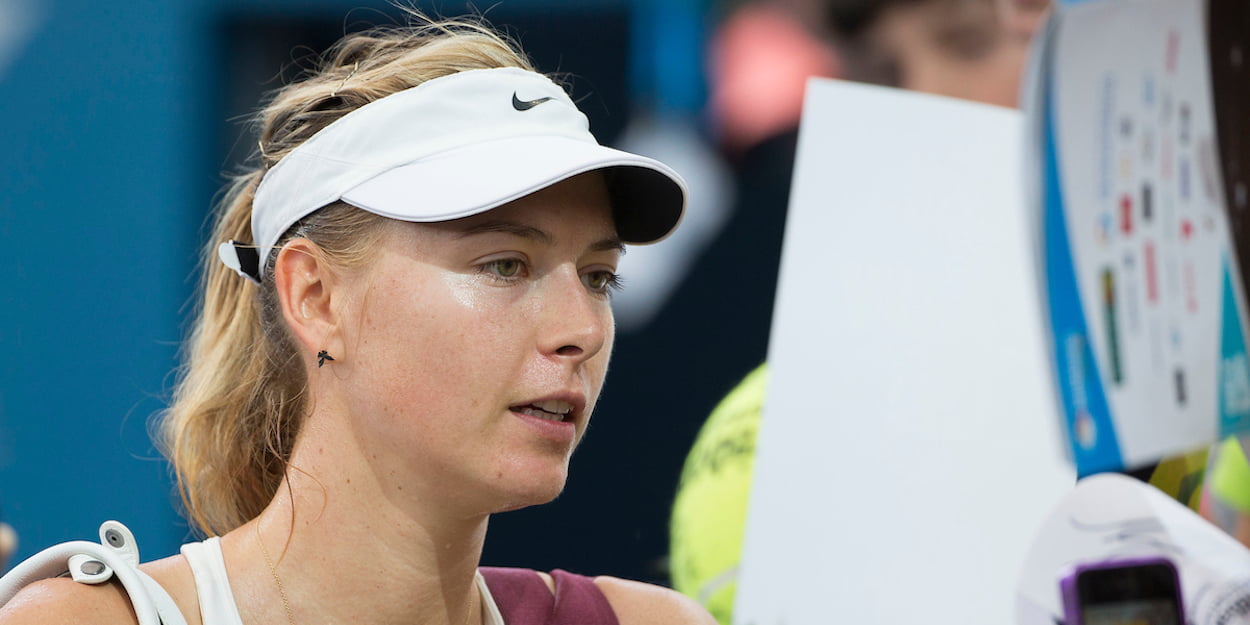 Off the court, in financial terms at least, Maria Sharapova was the best in the business. For 11 years in a row she topped a list of the planet's highest-earning sportswomen compiled by Forbes magazine, which estimates her career earnings from prize money, endorsements and appearances at $325m (about £250m). Her sponsors, from Nike to Motorola and from Sony to Tag Heuer, read like a list of the world's most successful brands.
Whether she was playing a match, attending a press conference, parading down the catwalk or taking part in a business meeting, Sharapova was the ultimate professional. She was rarely late for an appointment with the media (a quality sadly lacking among many other modern-day players) and was often good copy. At the Australian Open in 2012 she was asked about Radwanska's comments on her on-court grunting. "Isn't she back in Poland already?" Sharapova said in a withering response, Radwanska having already been knocked out of the tournament.
When you hear that a player has had significant input into a product they are paid to endorse you might raise your eyebrows, but Sharapova loved to study sales figures for any item with which she was involved. She would talk to sales managers in the cities where she was playing and kept an eye open for anything that could be incorporated into fashion designs.
Nowhere was Sharapova's professionalism more evident than in her tennis. Considering her successful business interests she could have afforded to give in to her shoulder problems years ago, but kept believing that she could be competitive, even when having to spend several hours a day working on her rehabilitation.
"I really love playing," she said once when asked what motivated her. "There's nothing else that really gives me that feeling and that competitiveness and the thrill, the emotion that I get on court."
What was arguably most shocking about her failed drugs test in 2016 was the fact that she been unprofessional in being unaware that the medication she had legitimately been using for much of her life was now banned. It had just been put on the banned list because of evidence that it was being used by athletes to improve endurance and help recovery.
Although the Court of Arbitration for Sport ruled that she could not be regarded as an "intentional doper" because she had previously been prescribed the drug, it said she "bore some degree of fault" for failing to supervise Eisenbud, who had the responsibility of ensuring that her medication was within the rules.
The drugs case will inevitably colour history's view of Maria Sharapova. When she took the PR initiative by calling a press conference after being informed of her failed drugs test, she was happy to detail her medical history, saying she had been prescribed meldonium 10 years earlier because of several health issues, including a magnesium deficiency and a family history of diabetes. On her comeback 13 months later she was asked if she was now taking alternative medication which was within the rules. "That information is between myself, the WTA and the orthopaedic doctor that I'm working with now," Sharapova replied coldly.
While Sharapova had not broken any rules by taking meldonium in the past, there were aspects of her case that inevitably led to questions about her reasons for using it. She took it before matches and when training hard. For years only her father and her agent knew she was taking it. Despite it being legal, she did not declare it on doping control forms, on which players are asked to list any medication they are taking.
Sharapova's retirement was not exactly met by a worldwide outpouring of grief, but the women's game will miss her. With Caroline Wozniacki also walking away from tennis this year and with the Williams sisters surely nearing the end of their careers, the sport needs high-profile figures to capture the public's imagination – and few could do that like Sharapova.