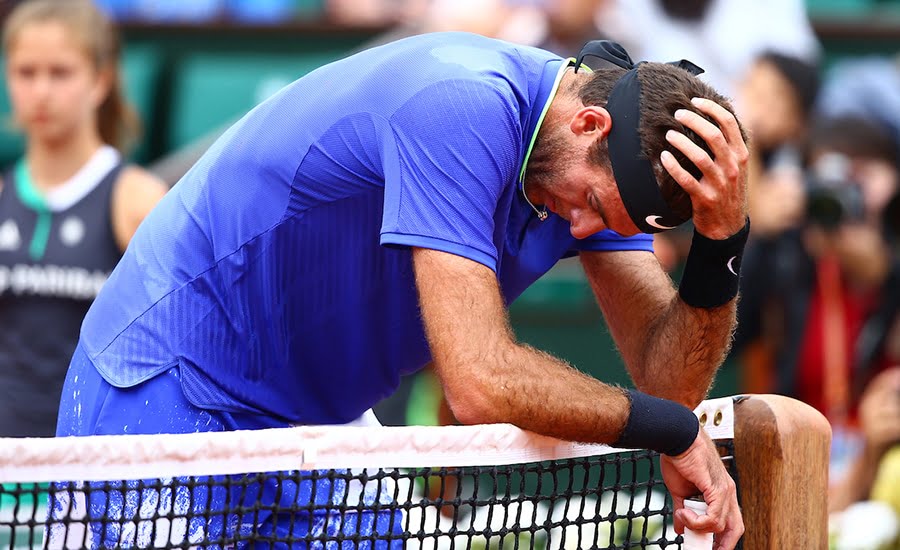 Luckless Juan Martin Del Potro fearing for career again after major injury setback
Juan Martin Del Potro is once again facing the prospect of his career being in danger after he suffered another major injury setback.
The former US Open champion has struggled with injury for years, first running into wrist problems a decade ago shortly after his success at Flushing Meadows.
In late 2018, Del Potro suffered a fracture of his right kneecap in Shanghai, and battled back to fitness ahead of the grasscourt season the following summer.
However, he sustained the exact sae injury again at Queen's, and has not been able to compete since.
Now, in a further blow, it seems his attempted rehabilitation has failed, and he now faces further surgery.
"We hope that this is the definitive solution to eliminate the pain that not only has prevented DelPo from playing tennis, but also making it difficult for him to perform daily activities," Del Potro's team said in a statement released on his social media channels.
"After his previous operation performed in June by Dr. Ángel Ruiz Cotorro in Barcelona, the recovery progressed, but pain persisted throughout, which prevented DelPo from running and jumping, and even activities such as walking up stairs.
"Despite the pain he remained active, regaining muscle and leg strength, hoping to return quickly to the circuit.
"In addition to rehabilitation, he trained in the gym and on the tennis court with reduced mobility.
"According to his doctor's time frame, DelPo was aiming to return to the tournaments in Stockholm and Vienna [last October].
"Unfortunately the pain never left, which forced the cancellation of these tennis commitments and spurred Delpo to seek new medical consultations.
"What followed next were lots of trips, different treatments, diets and training, until reaching the medical conclusion that a new surgery was required and inevitable."
Keep up to date with all the action at our tennis news section. Win amazing tennis prizes by entering our competitions. Learn more about your favourite players including Roger Federer, Rafa Nadal and Novak Djokovic. Check out the latest kit in our tennis gear reviews. Receive regular updates with our legendary newsletter or read in depth features with stunning photography in tennishead magazine. Can't visit the tournaments you love? Check out our guide on how to watch tennis on TV. Don't miss a thing with our Live Scores service. Follow tennishead on social media at Facebook, Twitter, Instagram & YouTube