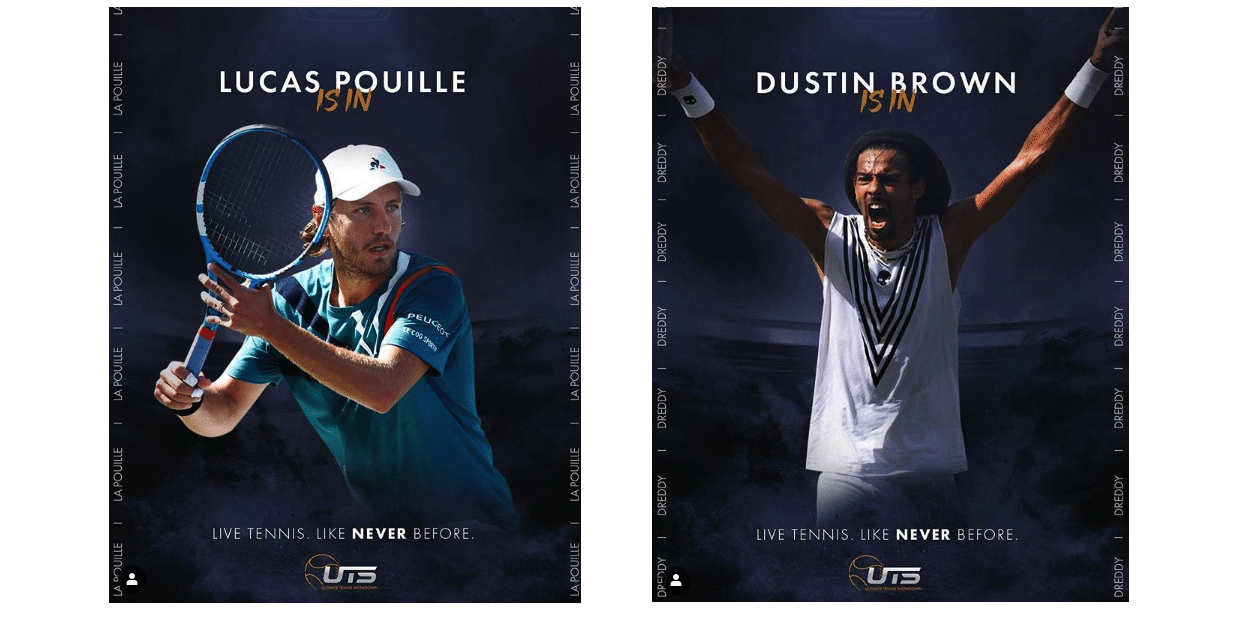 Lucas Pouille and Dustin Brown join Ultimate Tennis Showdown at Mouratoglou Academy
Talented players Pouille and Brown join Fognini at new Ultimate Tennis Showdown league created by Patrick Mouratoglou to provide competitive top-level tennis during Coronavirus pandemic
Current world No. 58 Lucas Pouille and dredlocked entertainer Brown will compete against Benoit Paire, Alexei Popyrin, Fabio Fognini and David Goffin during a series of weekend matches starting on June 13th.
The matches will be streamed live via UTSlive.tv with the majority of the prize fund being shared by the players.
The action will take place at thew Mouratoglou Academy in the south of France where the participation of all players and organisers will be governed by the strict lockdown guidelines set out by the French government.
Founder Mouratoglou has said, "I worked hard with my business partner on a way to provide the fans with their "tennis fix" whilst the tours are on pause indefinitely. Why not offer live tennis — like NEVER before? A revolutionary way to consume tennis, for more entertainment; a player-centric league, redistributing most of the income to its players; no "physical" spectators, but thousands of viewers around the world."