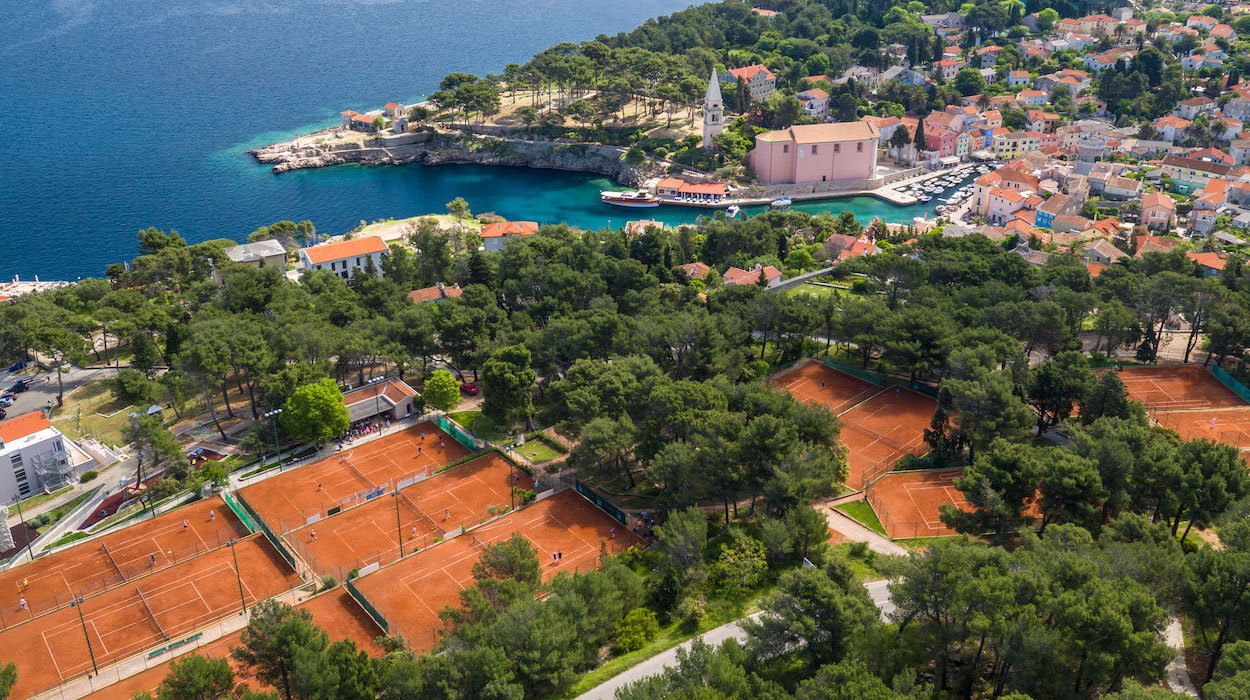 Ljubicic tennis academy review: "The perfect family tennis holiday"
Nestled on a pretty Croatian island, the Ivan Ljubicic Tennis Academy delivers quality tennis instruction in a relaxed environment whilst catering for all the needs of a family holiday, and more.
Family holidays can be stressful especially keeping children busy and happy whilst giving down time and fun for the parents. Which is why tennis holidays have grown in popularity in recent years as the carefully managed schedule of coaching and training helps keep the kids amused playing and learning a sport they love. It also gives the parents time to relax or to work on their own topspin serves. Then the rest of the day is yours to soak up some sun, splash around in the pool, explore the location or even play more tennis with the like minded tennis friends you will undoubtedly meet.
This all makes choosing the right destination even more important as you are reliant on someone else to make sure the reality lives up to the dream. But after a superb week in the professional but friendly company of their team, Tennishead can wholeheartedly guarantee that's what you'll find at the Ljubicic Tennis Academy in Croatia.
As soon as you arrive on Losinj, the small Adriatic island that is home to the Vitality Hotel Punta and the Ljubicic Tennis Academy, a weight is somehow lifted off your shoulders by the simply stunning setting, fresh air and friendly faces that great you.
The journey from Rijeka airport (1hr 50mins from London with Easyjet) to the hotel takes you on a 15 minute ferry from one island to the next then a 45 minute drive through the scenic hills and forests. If you are doing this trip for the first time then your hosts can arrange the transport with meet & greet chauffeur service but if you've done it before then hiring a car is just as easy.
The Vitality Hotel Punta is the main accommodation linked to the tennis club but there are other options that cater for different budgets. You could choose the 5 star Hotel Alhambra & Villa Augusta or make the most of the local campsites, but for our stay it seemed that nearly everyone playing tennis was staying at the Vitality Hotel Punta like us. Our family room included a large double bedroom, family bathroom, walk in wardrobe (very handy for sweaty tennis gear!) and an adjoining lounge with large sofa bed and private balcony offering views across the stunning coastline and millpond flat bay, quite a sight especially when the local family of dolphins appear.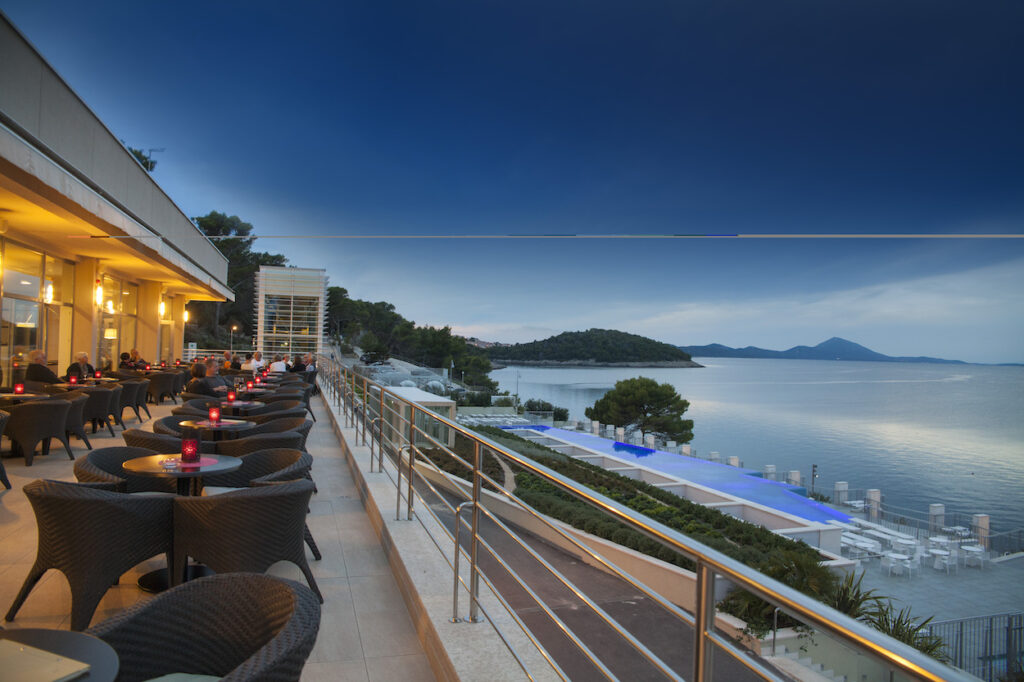 The hotel is smart, modern and spacious with residents all eating their buffet breakfast and dinner in a shared dining room offering outdoor seating overlooking the swimming pools. The food was varied with plenty on offer for all tastes. Breakfast was a mix of fresh produce like fruit and pastries or a variety of cooked options like omelettes. Dinner changed every day with a range of classics on offer from fish, to meat, to pasta all accompanied by a delicious salad bar and range of desserts.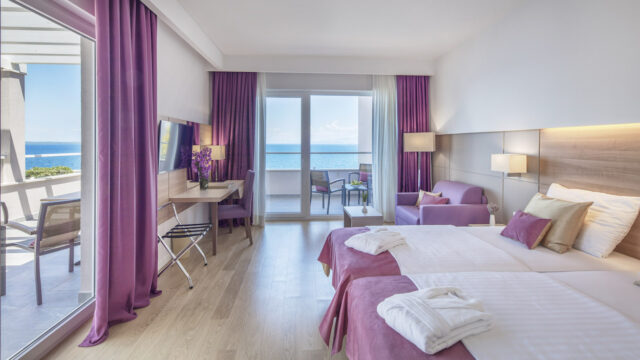 Outdoors the Vitality Hotel Punta features a range of stunning infinity pools all with breathtaking views across the sea to the other local islands. There is a heated indoor pool and a lovely pool-side restaurant & bar for lunch and snacks, but the numerous staff will happily bring your ice cream and drinks or food to your sun lounger. The outdoor facilities are well set up for children of all ages with a toddler's splash pool and playground. A health spa on site offers all the usual treatments & services and was very popular.
The Ljubicic Tennis Academy, situated to the rear of the Vitality Hotel Punta, occupies 9 clay courts and 4 hard courts with indoor facilities. The clay is the main reason for visiting and the quality of the courts was quite incredible. On our trip none other than Marin Cilic had been practising there the previous week and he had commented that the courts were in better condition than on the ATP Tour, and from our experience it's hard to question his judgment. The courts are built into the side of the hill so you get a view of the sea and the resort from most of them which all helps to add to the magical feel of the place. The tennis club includes a pretty, open air club house serving coffee, soft drinks and ice cream plus a pro shop for racket restrings and plenty of space to watch the tennis and relax.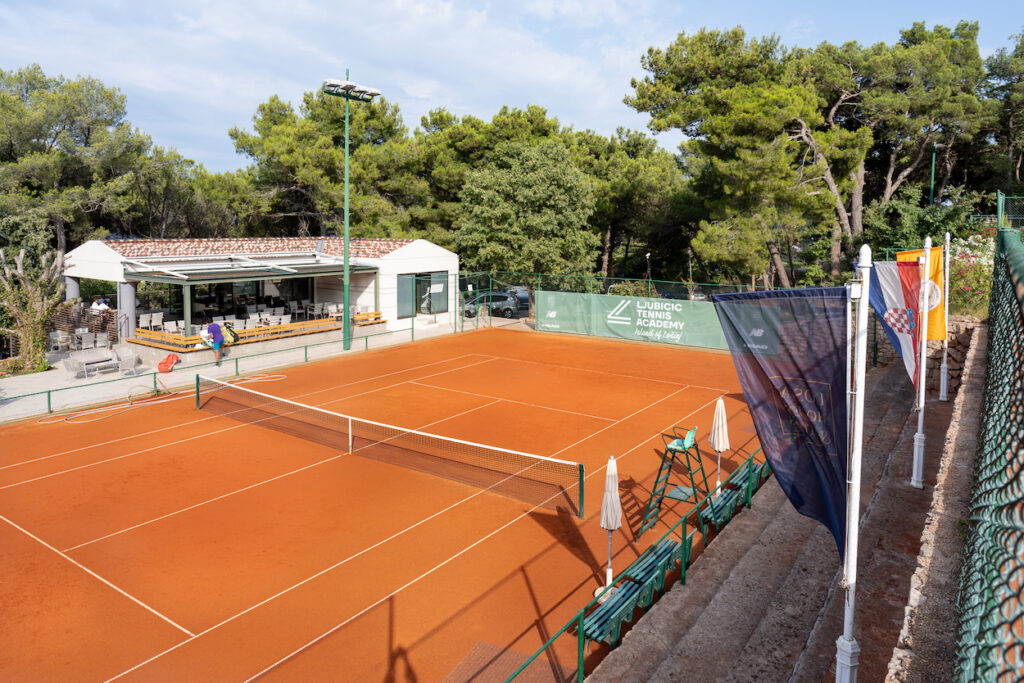 Ivan Ljubicic shouldn't need an introduction! A former world no.3, coach of Roger Federer from 2016 until the end of his playing days and now director of the French Tennis Federation's "Ambition 2024" program, he's long had a vision to establish a base for tennis players looking to step up their game and learn how to improve not only their playing style but also their winning mentality.
Our training started on Monday morning with a session in the superb, modern gym facilities. Here there are two main rooms plus an outdoor space. The Ljubicic Tennis Academy has exclusive use of one room which is where all tennis players spend the first 45 mins of each morning in the company of the academy's resident fitness experts, two personal trainers and a physio therapist.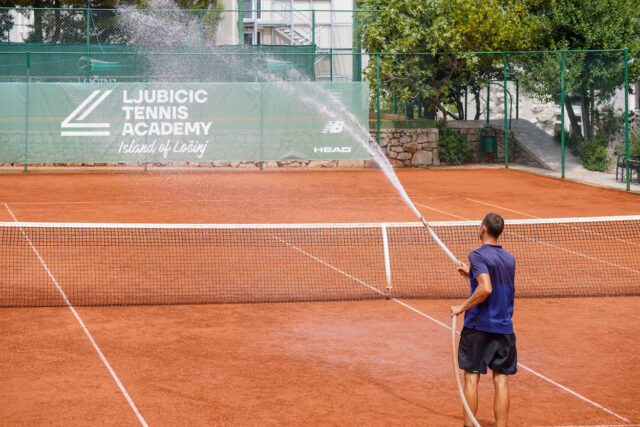 Every workout involves a professional warm up for the tennis muscles plus tennis specific strength and conditioning work all focused on helping your body be ready for the courts. Obviously the fitness is optional but everyone in our family enjoyed it and took part each day and it especially helps your body and mind prepare for the strenuous clay court tennis session that lies ahead.
Each full day in the academy tennis program includes two 90 minute on court sessions, one in the morning then one in the afternoon, book-ended by your fitness sessions. Players have the choice of a half day academy package or a full day and you can easily mix these up across your stay depending on how energetic you feel. A daily schedule is published via a WhatsApp group to keep you informed so if you want to change your schedule to include more or less of one activity you simply inform their team the day before.
You will be separated into groups of similar standards for your stay and the Academy pride themselves on a coach to player ration that never exceeds 1 coach to 3 pupils which is far better than most other tennis academies. In the past the Ljubicic Academy has solely focussed on elite junior players and they still have around 20-30 children playing nearly full time, but recently they've expanded their offering to help accommodate club players of all levels and juniors that are keen competition players but not elite.
The tennis coaches are fantastic and all fluent in English (and many other languages). They quickly work out a tennis program that's going to suit you own requirements and are adept at balancing the need for technical improvement and hard work with the knowledge that you are on holiday and there to relax at the same time. The Croatian attitude seems to be that tennis should be an important part of your life and your holiday but it shouldn't hinder you having fun and taking away fond memories.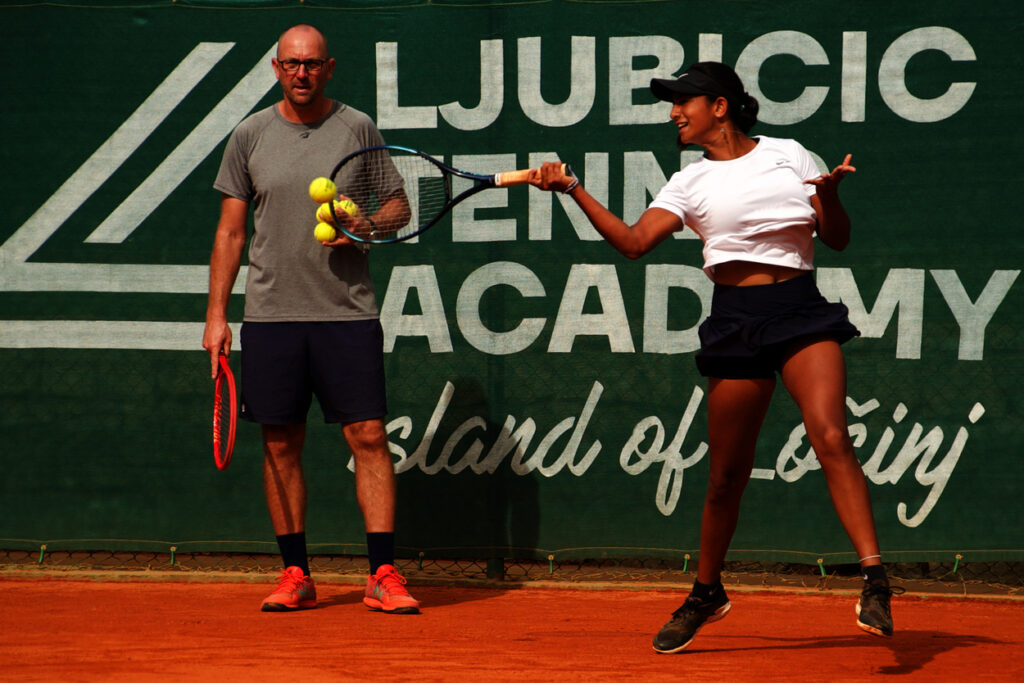 At no point did any of our group feel pressured to perform on court or in the gym and the level of coaching and advice was perfectly suited to our levels of ability.
Clay court tennis knowledge is the order of the day so expect to learn about the subtle changes in technique needed to maximise your shots on this slow, high bouncing surface. The strategy of winning points on clay is also different to that of a hard court and your Ljubicic Academy coach will set up various drills and situations to help you understand what it takes to be a succesful clay court competitor.
For our group we found that a half day in the morning with the academy was enough then we made the most of the hotel facilities and perfect weather in the afternoon before a relaxed game of tennis with friends as the sun was setting and the temperature dropping, but many of the younger players took the full day academy option.
The rest of the island of Losinj island includes a small town within walking distance of the tennis called Veli Losinj which is picture-postcard beautiful and offers a range of harbour side restaurants and cafes plus a supermarket and a few small gift shops. The larger town of Mali Losinj is a 5 minute taxi ride or 20 minute stroll away along the coast. This has a larger range of more tourist focussed facilities all built around a lovely harbour full of pretty sail boats.
Our tennis holiday at the Vitality Hotel Punta and Ljubicic Tennis Academy was undoubtedly the best tennis holiday we've had as a family. Everything really was perfect, from the weather, to the tennis & hotel facilities, to the friendly, helpful staff but the most memorable part of the trip was enjoying the company of the fellow tennis players and the team that run the Ljubicic Academy. They went out of their way to make us feel welcome and at home and to help us enjoy playing tennis in their stunning surroundings. Our only regret was booking just one week's holiday instead of two, but we won't make that mistake next year.
The facts…
Travel
Located on the island of Losinj in Northern Croatia.
1200 plant species

260 days of sunshine annually

Supreme air quality
Airports
Zagreb: ZGB 260km (from hotel/tennis)
Pula: PUY 153km
Rijeka: RJK 100km
Venice: VCE 350km
Trieste: RS 190km
Ljubljana: LJU 245km
From the airport to hotel/tennis academy on the island of Losinj
Either the Ljubicic Academy team can arrange transport from the airport via their own drivers or you can book a taxi (make sure to agree a price in advance) or hire a car. The ferry across to Losinj takes approximately 15 minutes with no advance bookings. Check the Ferry schedules.
Hotels and accommodation
The Ljubicic TennisAcademy can manage all aspects of your holiday including recommendations and booking for your accommodation.
Tennis
Ljubicic Tennis Academy located at the Vitality Hotel Punta:
9 clay courts

4 hard courts

Indoor courts (winter)

Gym

Fitness room

Clubhouse & bar

6 full time tennis coaches

2 full time fitness coaches

1 full time physiotherapist
Sample tennis programs
Half day
Price: From €649 to €1,149 depending on the dates of your stay

Full day
Price: From €999 to €1,949 depending on the dates of your stay

Tennis academy options
Academy: Training for players on their path to professional or college level, includes option for internationally certified education.
Performance weeks: A base to train with some of the best coaches in the game using their winning method to put you on the right course.
Camps: Weekly junior program designed for achieving fast results and giving you the taste of what awaits at Ljubicic Tennis Academy as a base for your development.
Coaching: For adults and juniors in groups or individuals, booked in advance.
Book a court: If you just want to hit balls on perfect clay courts overlooking the sea!
Enquire about your holiday
Online bookings at LjubicicAcademy.com
Email the Ljubicic Academy: [email protected]
Phone bookings and enquiries: Ivan Frleta, Sales Manager, +385 99 3291 574
Instagram: @ljubicic_tennis_academy
Tennishead reader discount for Ljubicic Tennis Academy and Hotel Punta Vitality
We were so impressed with our time at the Ljubicic Tennis Academy that we've agreed a partnership for all Tennishead readers to benefit from a 12.5% discount off the tennis academy costs (not the hotel) during 2023 . Simply mention TENNISHEAD when you make your enquiry.
And the offer for your stay at the Hotel Vitality Punta…
Book a tennis camp at the Ljubicic Academy and receive 15% off your hotel booking
Conditions:
Valid only for Hotel Punta Vitality

Valid only during 2023

Valid only for hotel bookings made through Ljubicic Tennis Academy

Valid only for clients who have booked one of the tennis programs at Ljubicic Tennis Academy

15% discount is valid on all prices seen on website of Hotel Punta Vitality for the desired period
To redeem the offer simply choose the desired period of tennis training and hotel accommodation and then contact the Ljubicic Academy team.
Ljubicic Tennis Academy works in partnership with…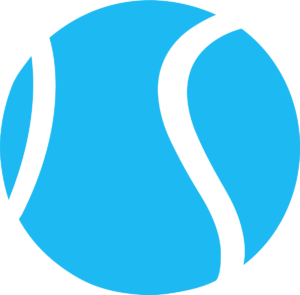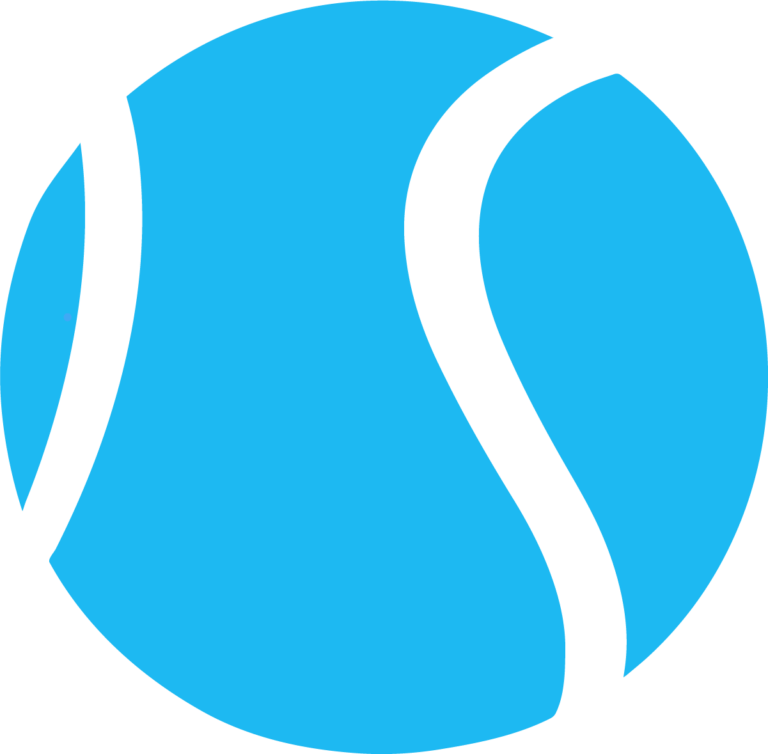 Join >> Receive $700/£600 of tennis gear from the Tennishead CLUB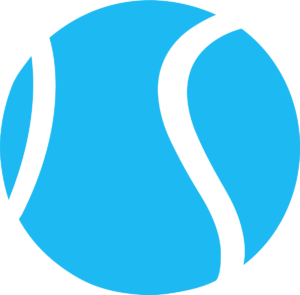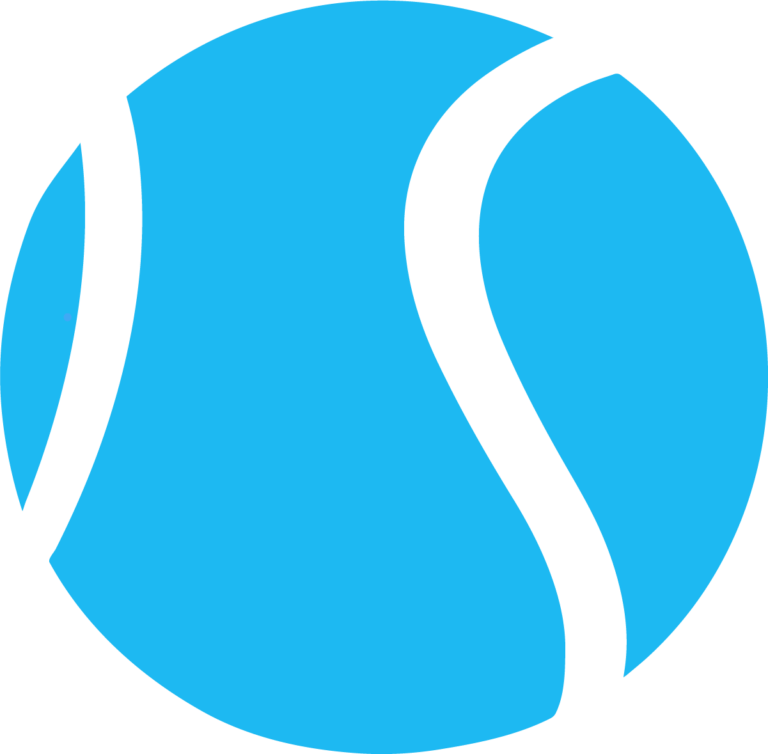 Social >> Facebook, Twitter & YouTube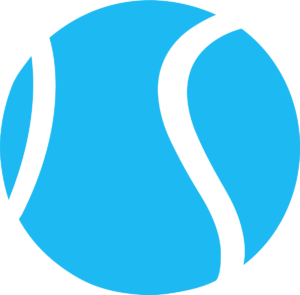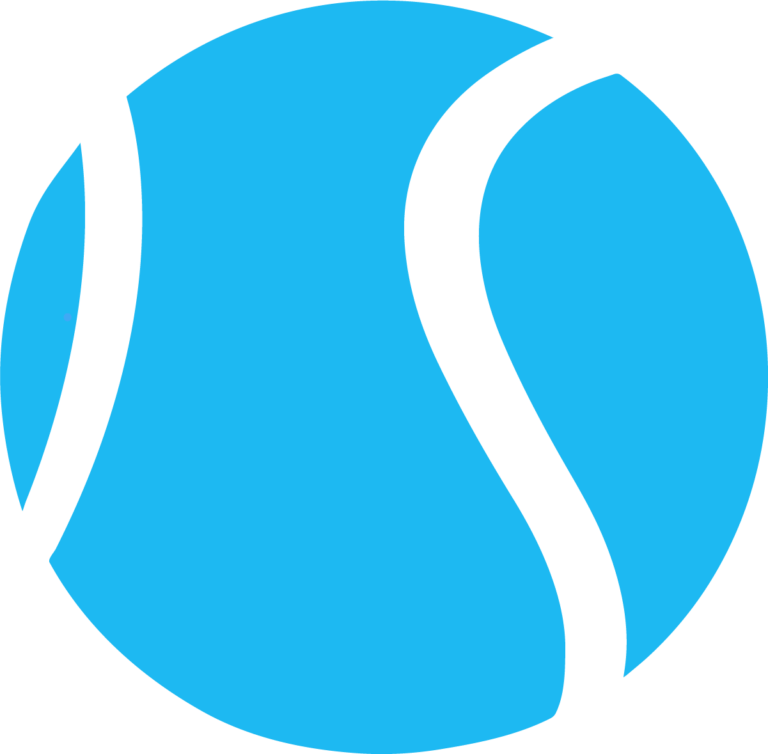 Read >> World's best tennis magazine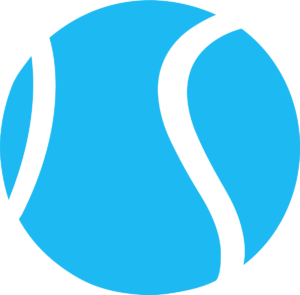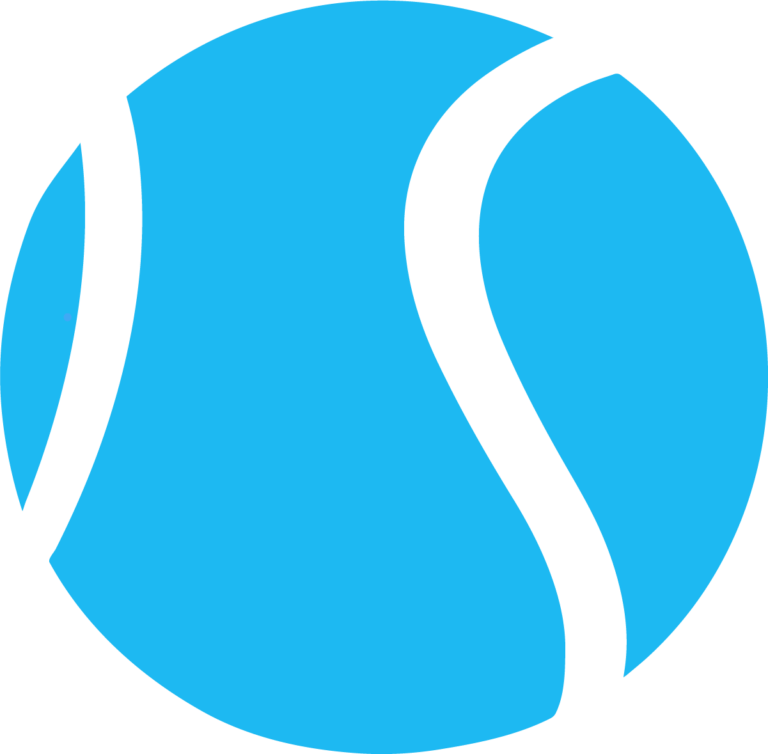 Shop >> Lowest price tennis gear from our trusted partner