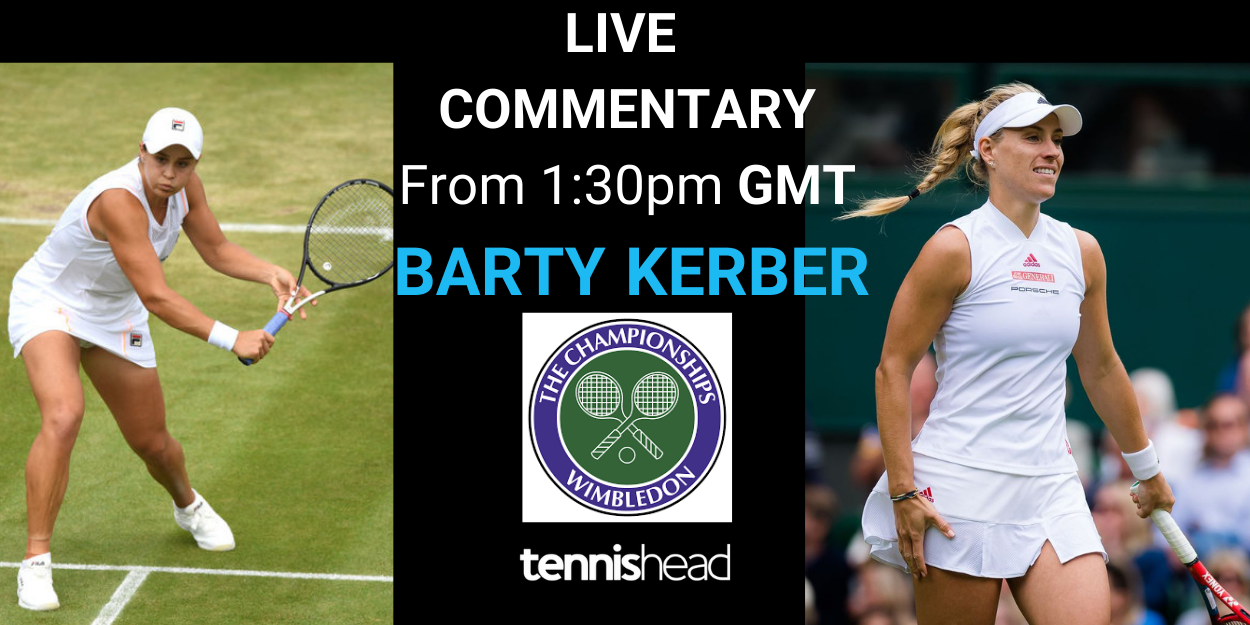 LIVE COMMENTARY: Ashleigh Barty vs Angelique Kerber, 1:30pm GMT: Wimbledon, Semi-Final Friday 8th July 2021
Ashleigh Barty takes on Angelique Kerber in the semi-final of 2021 Wimbledon and you can follow all the action with our live commentary. Barty is playing in her first ever Wimbledon semi-final as she looks to win a second Grand Slam title, while Kerber looks to repeat her Wimbledon success in 2018.
As well as Barty vs Kerber, Tennishead offers free live commentary on many of the best matches from the ATP Tour, the Grand Slams and other big tennis tournaments. Our expert journalists follow the live action so that you can site back and enjoy a point by point live commentary plus plenty of other interesting facts and stats to bring the matches to life. Make sure to keep an eye out for further live tennis commentary.