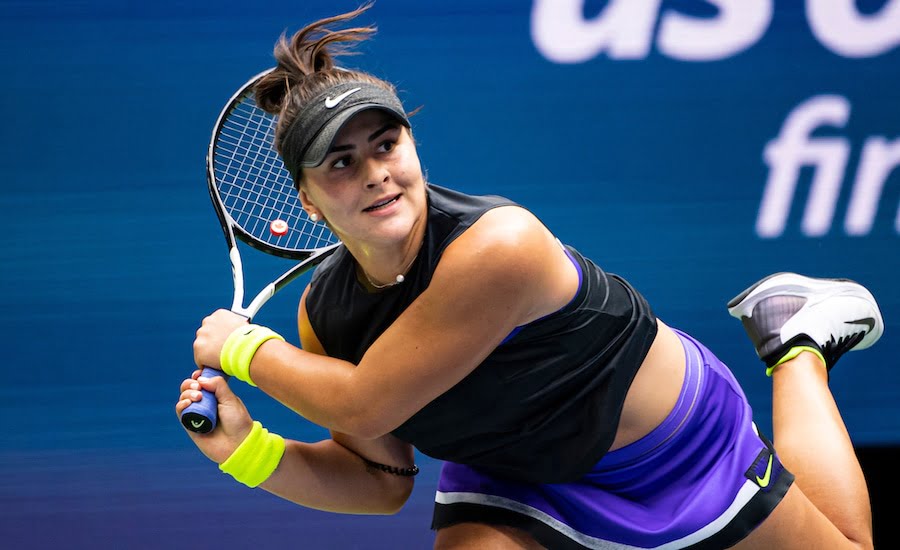 "Like a female version of Roger Federer" Annabel Croft reveals the most talented female she's ever seen
Annabel Croft says Bianca Andreescu's flair sets the standard for a new era in women's tennis and reminds her of Roger Federer
It has been a remarkable year in women's tennis – and one which I think promises a great future for the sport. We have seen the emergence of several exciting young players and what pleases me most is the tennis that many of them play. There has been a noticeable shift away from pure power and towards a more creative and artistic game, which has been a joy to see.
Bianca Andreescu is quite possibly the most talented female player I have ever seen in terms of her overall game. Her tennis is mesmerising. I loved watching her befuddle so many opponents this year with her imaginative play, her flair and her artistry. With the way she moves around the court and sets up her shots, I don't think it's an exaggeration to say that the US Open champion feels like a female version of Roger Federer. When you consider what she has achieved during a year in which she climbed 174 places to finish at No 4 in the world rankings, a great future beckons for the 19-year-old.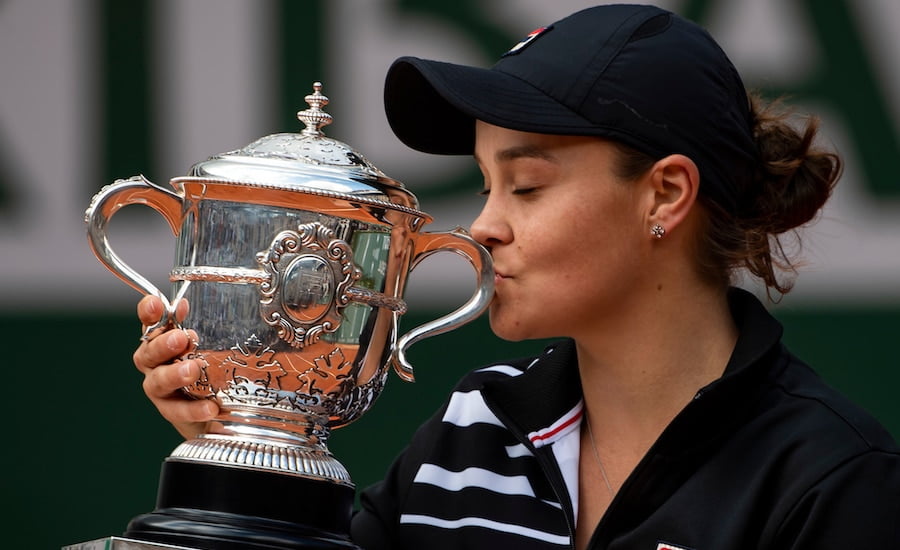 Ashleigh Barty, who won her first Grand Slam title and finished the year as world No 1, is similar to Andreescu in that she has all the shots. She's a great thinker who constructs points with admirable intelligence. Having taken her much-publicised break from the game, she returned a more mature person, which has helped her to become a better player.
Barty's backhand slice is a major weapon and her volleys are outstanding. It's rare that you see a woman volley as well as 23-year-old Barty, who extends a great tradition in that Australians have always been the best volleyers. I'm told that Barty's previous coach, Jason Stoltenberg, who was a very good doubles player, was the man who taught her how to volley.
Naomi Osaka had an extraordinary 2019. She won a second successive Grand Slam title at the Australian Open, parted company with two coaches as her form dipped, but then ended the season with 11 successive victories in Asia. She's a wonderful ball striker, but every time she walks on the court you never know what to expect. She might blow her opponent off the court or go into meltdown.
Osaka, who turned 22 in October, has matured a lot from the player I first met a few years ago, when she was so timid that she would barely string two words together. Now she's a captivating personality. I think the key to her future will be her coaching choices. Sascha Bajin, who guided her to her titles in New York and Melbourne, seemed to bring structure to her tennis at the same time as giving her the freedom to express herself. That seems to be what she needs.
Belinda Bencic broke through at such a young age that it is hard to believe she is only 22. Like Barty, she has matured and benefited from time away from tennis, even if her absences were caused by injuries. She has great hand-eye co-ordination and timing and is very strong mentally. She's very headstrong but generally seems able to keep her emotions in check.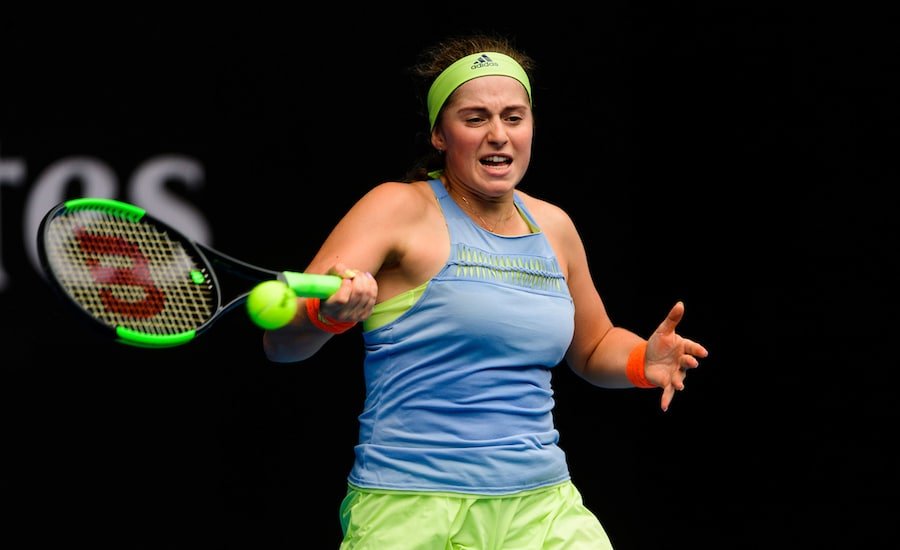 Look out for Jelena Ostapenko in 2020. The 22-year-old Latvian has yet to build on her astonishing 2017 French Open victory, but I think her recruitment of Marion Bartoli as coach is a very smart move. Bartoli's game was not dissimilar to Ostapenko's and I am often struck by her great insights into tennis. Bartoli is very quick to work out what is going on during a match. She's very definite in her opinions and I think Ostapenko will respect that.
Marketa Vondrousova's year petered out after the French Open because of injury, but, like so many of the other youngsters, the 20-year-old Czech has a wonderfully varied game. At Roland Garros her drop shots, wicked angles and clever variations of pace and spin bemused a succession of opponents. Players say they find it difficult to control the ball against her because of the different spins she uses.
Then there are the two teenagers, 18-year-old Amanda Anisimova and 15-year-old Cori Gauff. We didn't see much of Anisimova in the latter half of the year following the tragic death of her father, but she's an amazing ball striker and has real star quality. She took Simona Halep apart at the French Open: any time you see a teenager do that to a top player on a big stage it's usually the sign of a great future.
Gauff announced herself as a future champion with her outstanding performances at Wimbledon. A great athlete with the perfect physique for tennis, she can shrink the court for opponents because she tracks down so many balls and defends so well. Her serve is already a significant weapon which can only get better and she never wastes an opportunity to finish off points at the net. Add her maturity and her charm and you have a player who surely has a wonderful future ahead of her.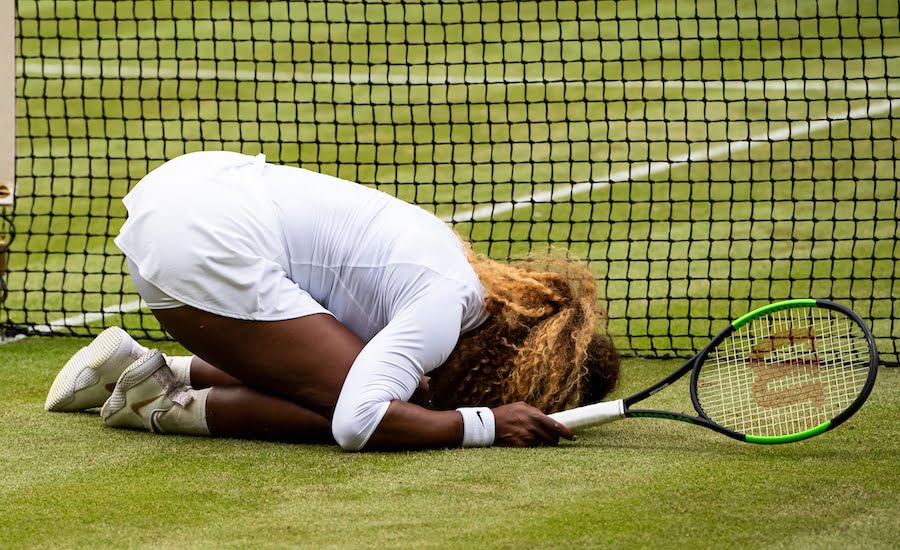 Given all that young talent, I suspect some of the more established players might find life tough in 2020. You would never write off Serena Williams, but at 38 she seems to have succumbed to some of those human frailties – most notably big-match nerves – that never used to trouble her. I saw that for myself from my radio commentary position at the Wimbledon final and I'm told that Andreescu believed she would win the US Open when she sensed how nervous Serena was in the warm-up before the final.
Serena has lost four Grand Slam finals in a row since returning to competition as a mother at the start of last year. I can't help feeling that she needs to play more matches if she is to claim the victory she needs to equal or even beat Margaret Court's all-time record of 24 Grand Slam singles titles. Away from the Grand Slam events, she has played just eight tournaments in the last two years.
If you take away Simona Halep's Wimbledon title, 2019 was not a particularly good year for the 28-year-old Romanian, who needs to control her emotions if she is to be successful again. Meanwhile Petra Kvitova's season never quite lived up to the promise of her run to the Australian Open final. As soon as a rally goes beyond three shots you sense these days that the Czech will go for broke, when patience might be needed.
Elina Svitolina failed to win a title for the first time since 2011, but the way she played at the Shiseido WTA Finals suggested that she can still be a major contender. She's a fighter who never knows when she is beaten. She's a very good counter-puncher, has a strong backhand and a better forehand than she is given credit for.
Britain's hopes will once again rest largely with Johanna Konta, who had a really good year – particularly in the Grand Slam events and on clay – after a difficult 2018. She's strong and athletic and has a big serve, but needs to work out how to beat those opponents who bring more variety to their game, as Barbora Strycova did in their Wimbledon quarter-final. Given the inventiveness of so many of today's younger players, it will be quite a task.
For details of Annabel Croft's Holiday programme, visit  www.annabelcroftholidays.com or email info@annabelcroftholidays.com
Keep up to date with all the action at our tennis news section. Win amazing tennis prizes by entering our competitions. Learn more about your favourite players including Roger Federer, Rafa Nadal and Novak Djokovic. Check out the latest kit in our tennis gear reviews. Receive regular updates with our legendary newsletter or read in depth features with stunning photography in tennishead magazine. Can't visit the tournaments you love? Check out our guide on how to watch tennis on TV. Don't miss a thing with our Live Scores service. Follow tennishead on social media at Facebook, Twitter, Instagram & YouTube