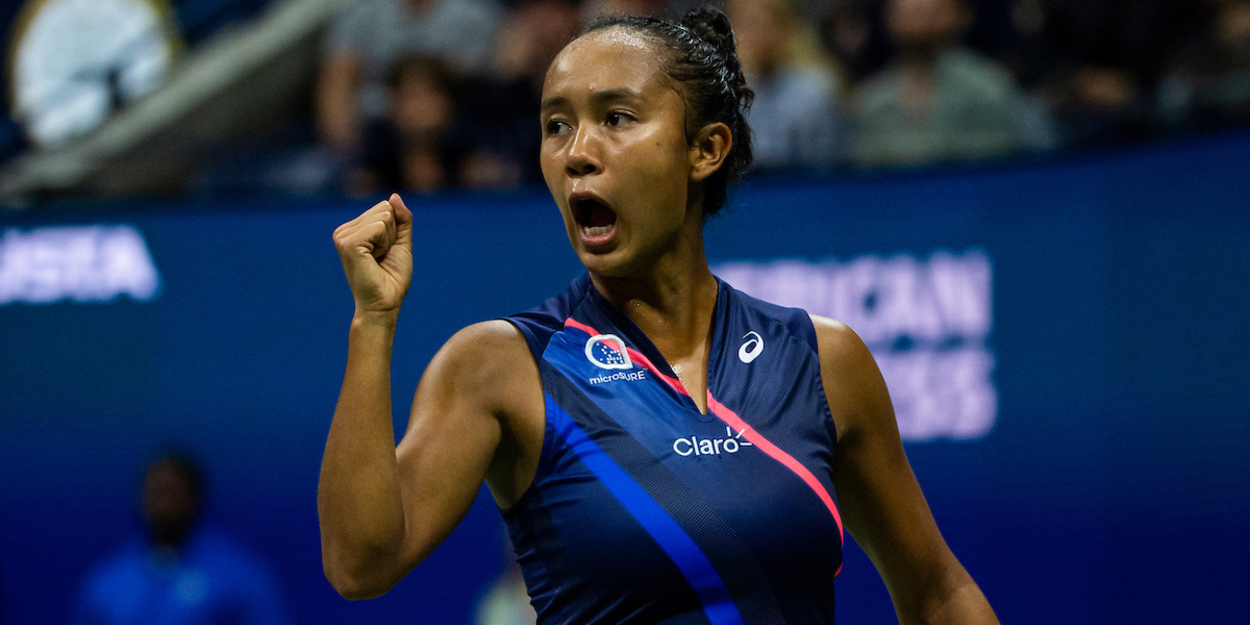 Leylah Fernandez wants to bring same 'energy' on court as Roger Federer and Rafael Nadal
Leylah Fernandez wants to replicate the energy that Roger Federer and Rafael Nadal bring to the court so she can make fans happy.
Fernandez enjoyed a stunning breakthrough run to 2021 US Open final, defeating Naomi Osaka, Angelique Kerber and Aryna Sabalenka on route to the final. The Canadian lost in straight sets to fellow teenager Emma Raducanu to end a superb winning streak.
Fernandez acknowledged Federer and Nadal have been great role models for her, and expressed a desire to make fans happy when on court as they have throughout their careers.
"I remember when I was little and I watched Nadal and Federer's matches and I saw how the fans behaved with that kind of attitude," Fernandez said. "That kind of tennis and that's what I want to bring to the court, the same energy from them, give the fans a smile and they can have a good time looking at my tennis."
The 19-year-old revealed she watched a replay of her defeat to Raducanu almost immediately after the match, accepting she didn't play her best in the final but was satisfied with her overall performance at US Open.
"I remember when I was little and I watched Nadal and Federer's matches and I saw how the fans behaved with that kind of attitude," Fernandez added. "That kind of tennis and that's what I want to bring to the court, the same energy from them, give the fans a smile and they can have a good time looking at my tennis."