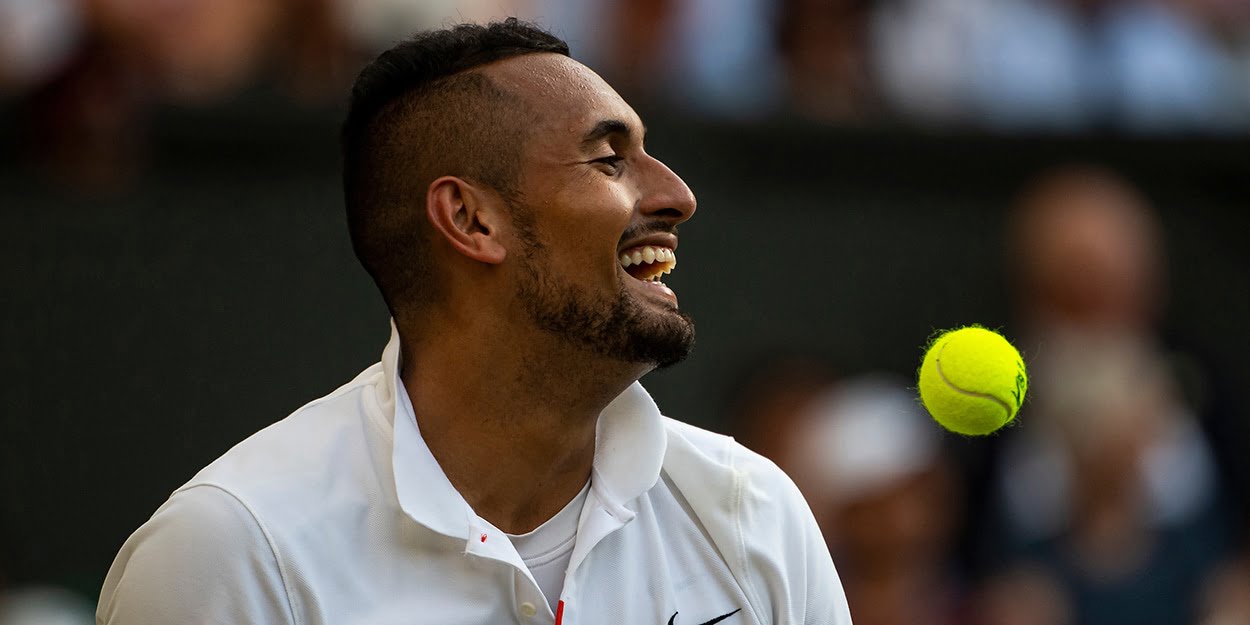 'You absolute pelican!' – Nick Kyrgios in new Twitter war of words as Andy Murray debate escalates
Nick Kyrgios has got himself in yet another Twitter spat, this time with Karen Khachanov, whom the Australian has branded 'an absolute pelican.'
Kyrgios came to the defence of Andy Murray earlier this week when former world number one Mats Wilander questioned if he should admit defeat in his comeback and retire now.
Khachanov took exception to what he considered 'disrespect' to Wilander, and Kyrgios was typically up for the fight.
The full transcript of the exchange, which started with a replay from the Russian to Kyrgios' criticisms of Wilander, can be read below…
Khachanov: Nick, come on mate… it's too much… show some respect
Kyrgios: Nah I'm good dude. Muzz (Andy Murray) and I respect each other, and if someone starts talking about one of mine then I'll come at them. I'm supposed to respect Mats? For what? Hitting a ball over the net? I don't give my respect for that.
Khachanov: Bro it's your call. I really think you are a good lad and I don't have any problem with you. But once you are sitting at home and writing different comments about players that makes me think who has the real problem..
Kyrgios: So you think what the players did during this pandemic was smart? I'd love to have an intellectual conversation with you but I'm not sure it would go further than how hard you could hit a ball. I've simply been holding people accountable.
Khachanov: And next time before talking about my intellect read at least a few books , instead or playing video games whole day long.
Kyrgios: I've also been feeding the hungry, helping open up new facilities for kids to get active. But way to do your research you absolute pelican.
Kyrgios has been a consistent critic of continuing to play tennis during the coronavirus pandemic, and has opted not to play both the US Open and Rolland Garros.