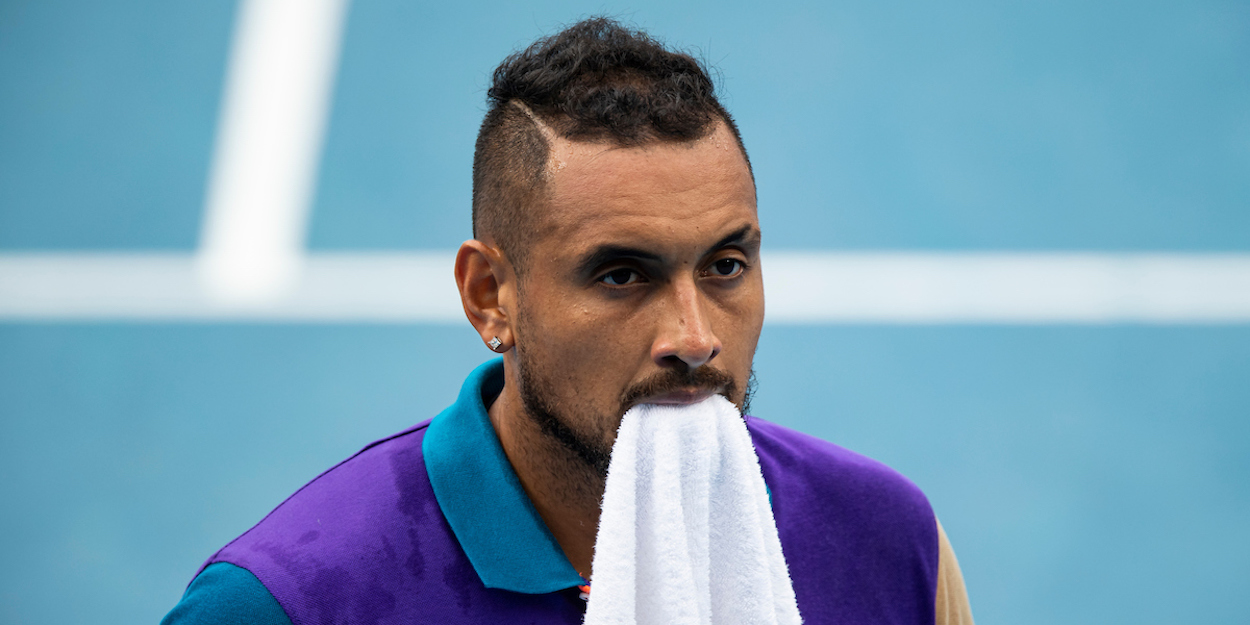 Nick Kyrgios casts US Open doubt after last minute withdrawal against Andy Murray
Nick Kyrgios was set to feature in an opening round classic against Andy Murray at the Winston-Salem Open before withdrawing in dramatic fashion just minutes before the clash. 
The Australian, who has been struggling with knee pain since his opening round defeat at the Canadian Open two weeks ago, opted not to take the risk against Murray in the first round of the ATP 250 event.
Murray was preparing to face the Australian maverick for the seventh time, though instead faced Noah Rubin who lost his qualifier to Lucas Pouille just 30 minutes prior.
"I was in Florida, in Bradenton rehabbing and training and came here obviously excited to play here. I love the facility, it's really great," Kyrgios said.
"To play Andy Murray, one of my good friends and a tennis icon would have been amazing, but obviously I have to look after my body.
"I just didn't feel as if the risk was worth [playing] today. I've got to be more cautious with it, keep rehabbing, keep training."
The Australian's eighth US Open campaign has now been thrown into major doubt after his withdrawal from the final pre-cursor event and Kyrgios was coy on his return.
"I feel when I play it's a bit of a rarity these days and and to have someone like Andy going through what he's gone through and to be back on Tour as well, I think this match was very hyped up. I was obviously excited to play him," said Kyrgios.
"I just need a bit more time. As a professional athlete playing on Tour for this long I want to look after my body, I want to do it right."