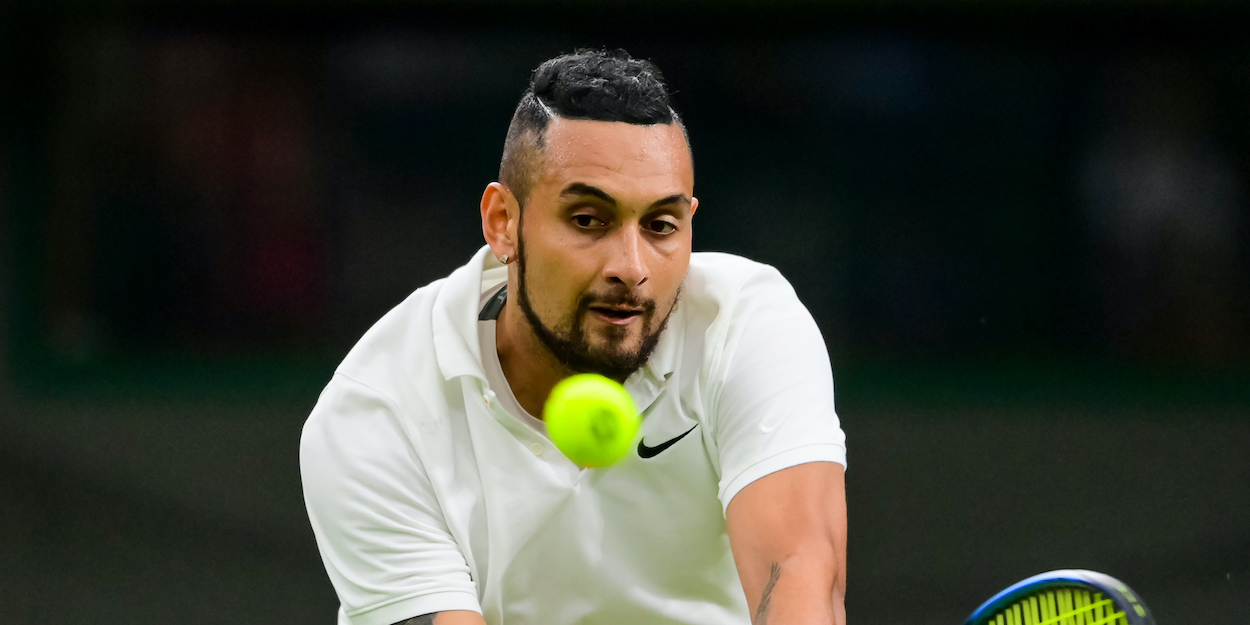 Kyrgios 'can beat anyone in the world' insists Wimbledon legend
An icon of Wimbledon believes that Nick Kyrgios has the ability to beat any player on the planet given he is in the right state of mind.
The Australian maverick made his return to the tour at Wimbledon, wowing crowds in his first two matches against Ugo Humbert and Gianluca Mager, before being forced out against Felix Auger-Aliassime due to injury.
Fellow Aussie and 1987 Wimbledon champion Pat Cash thinks that the sky is the limit for Kyrgios, but that the 26-year-old can sometimes struggle for motivation.
"Nick, we all know his talent," Cash said in an interview with The Age.
"He is a super talented player and he has got all the shots and the ability, and he can move and he can do just about everything. For him he's got to enjoy his tennis and he said, the bubble life isn't really for him and I can understand that.
"Absolutely he's got to look after his own well-being, to make sure that he's happy and enjoying himself, because if he is tired and stressed, we all know what can happen."
"He can lose his temper and rackets go smashing, and umpires chairs and everything else for that matter. So it's good to see him out there and enjoying himself.
"The flip side of that is, he has got to get himself 100% fit and you got to do that by match play and working hard. That means being on the road, working hard for months and months and year, not just a few weeks."
Kyrgios did not play a competitive match between the Australian Open in February and Wimbledon at the end of June.
He also decided to forego the Olympics, and will next take to the court at the Truist Atlanta Open from 26th July.
"It will be very hard for him to be consistent, even though he has the ability to beat anybody in the world," Cash added.