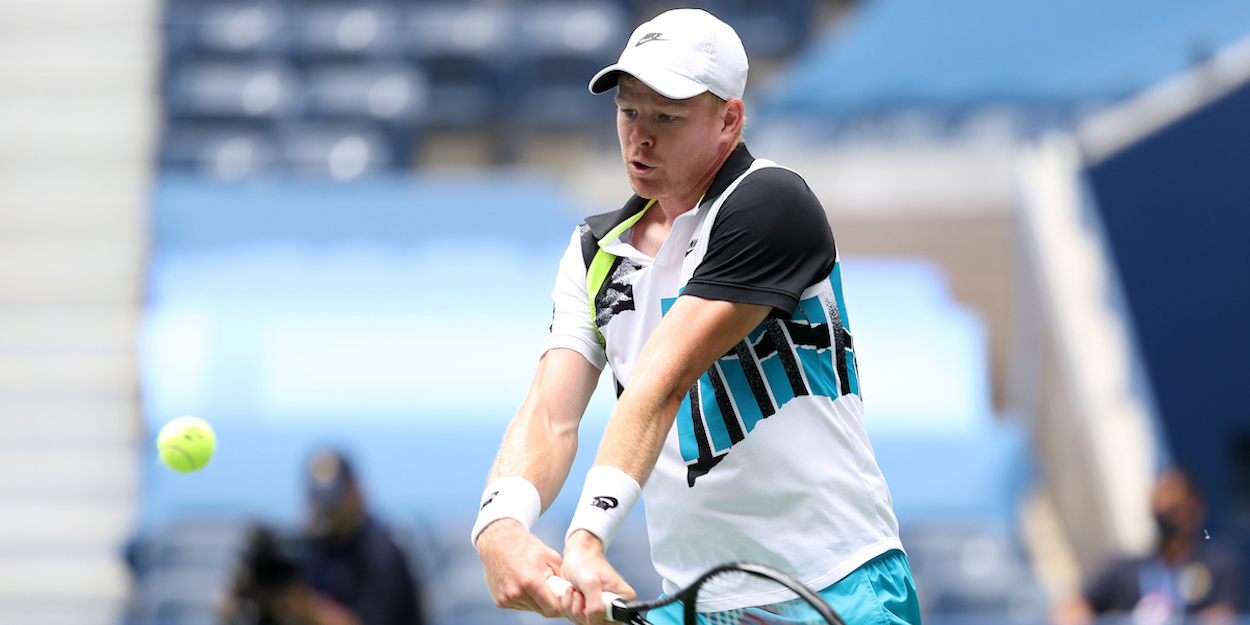 Kyle Edmund on the rise
Kyle Edmund, who played Andy Murray on centre court in the quarter final of The Aegon Championships at Queen's Club today, was up at 6.30am to let someone deliver a dishwasher to his new home.
"I had to let him in. The guy knew who I was, as well," Edmund said. "He wanted to chat. But I was too tired so I just tried to get him out and go back to sleep"
Despite losing 6-4 3-6 6-1 today, Edmund was pleased with the way he played against the World No. 2. He took the second set. "I did well to break him and then I had my chances at 3-1, so I was disappointed that I didn't close that because I definitely felt I had the balls on my racket to do that," he said. "It was good that I was able to serve the set out".
In the third set Edmund felt Murray increased his level. "He played well in a lot of the points. You know at 3-0 when it started raining a little bit, I lost a bit of confidence with the movement and stuff. I thought it was a bit wet".
Edmund who will find himself in the Top 70 when the rankings come out next week is pleased that he has been able to earn some points on the grass this year.
"This is a good start for the grass season getting this sort of result".
"The biggest change, in fact, on the grass is the movement for me," he said. "It's a very different type of moving style, especially on that centre court at Queen's. I mean, the surface is absolutely lovely and it's well kept, but the grass is very fine so you've really got to be careful of your footing".
" I think the year's been pretty good. I found my level has been a lot more consistent this year, made a lot of gains to my game. And physically as well".
In the first round here Edmund defeated Gilles Simon 6-4 3-6 6-1
"I don't know if it was my, you know, "the" best win, but I'd definitely say it's a very good win, one of the best wins of my career"
His opponent today had plenty of praise for the 21 year old "I think he plays well on grass now" Murray said." Obviously, you know, this is a quite different surface to the other ones. You know, he's always played well on clay and the slower hard courts, but if he's now starting to play better on the quicker courts, that's a really good sign. Aside from his game getting better, he's actually starting to play better on more surfaces".
"I think his game is getting better all the time, and that's very positive".
Next week the 21 year old will play in Nottingham and then he will be at home to play at Wimbledon. "I have been living at the National Tennis Centre for five years" he said "I guess when you're younger you can put up with it more, but as you get older you like to have your own space. It's tough to live at the place you work at. I don't personally think it's healthy".
It's about five to ten minutes to the All England Club" he said explaining that he moved in just after playing at Roland Garros "I have just been trying to get the place sorted, as you can see with the dishwasher".