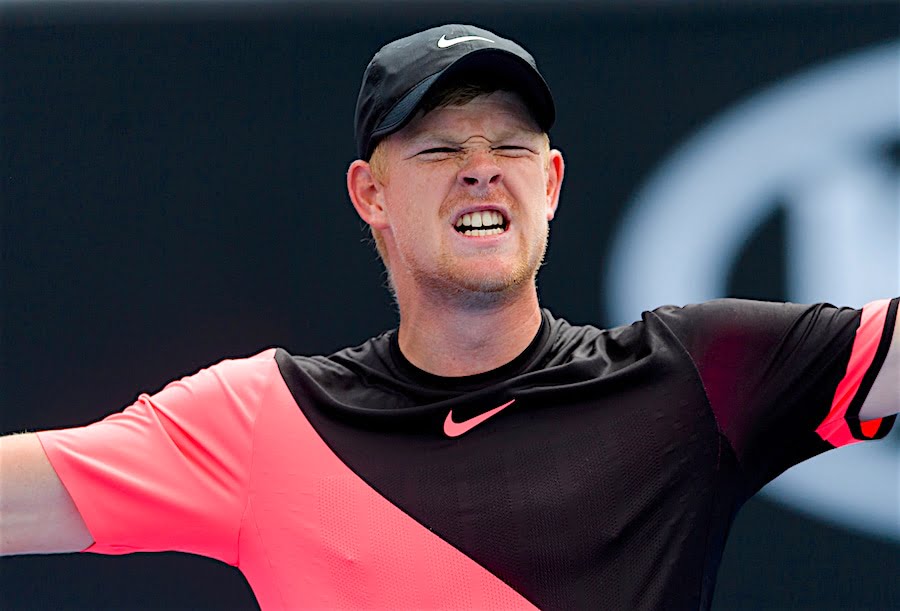 Kyle Edmund leads the way
The Australian Open semi-finalist appears comfortable under the spotlight
It is a question Kyle Edmund will be asked many more times this year. How will it feel to go into Indian Wells or Miami or Rome or the French Open – or indeed any other tournament in the coming weeks or months – as the man with the weight of a nation's hopes on his shoulders?
"I get asked it a lot," Edmund said. "Logically, I don't really understand the question: do you feel the pressure of the nation? It's a tennis match. I do my best. If I win, great. If I lose, I'm upset. But people's lives go on. It's not like it's the end of the world. I try to do the best I can."
The evidence so far is that Edmund is well equipped to handle the extra attention surrounding him in the continuing absence of the injured Andy Murray. At the Australian Open, where he was the lone Briton left in singles competition after the second round, Edmund became only the sixth British man in the open era to reach a Grand Slam semi-final.
At this time last year Britain had four men ranked in the world's top 100, but when this summer's grass-court season comes around Edmund might be flying the flag on his own, unless Cameron Norrie or Liam Broady make a move. Murray, who has not played since Wimbledon, will drop to around No.150 after the French Open, Dan Evans will have to start from scratch when his one-year ban ends in April and Aljaz Bedene is back flying under a Slovenian flag.
Edmund finished 2017 at No.50 in the world, five places below his year-end position in 2016, but the closing weeks of last season were invaluable as he settled into his new coaching set-up. Having parted company with Ryan Jones in the summer, Edmund began working with the highly experienced Swede, Fredrik Rosengren, who coached, among others, Robin Soderling and Magnus Norman. Ian Prangley, Edmund's long-time fitness trainer, has remained part of his entourage, which has been bolstered by the addition of Mark Hilton, who enjoyed great success with Evans.
Rosengren quickly got to work on the two key elements of any player's game, the serve and the return. Edmund has always had a big serve, but Rosengren identified technical adjustments which he felt could improve it.
Hilton began working on the changes with Edmund during the off-season and Rosengren continued with them at his charge's new training base in the Bahamas. "You can see the improvements in Kyle's serve," Leon Smith, Britain's Davis Cup captain, said. "It's looking a lot more secure."
Rosengren also identified a weakness in Edmund's returns. "Last year it was so easy to hit an ace to him wide on the forehand," the Swede said. "He was giving away forehands when I was watching him in China for three weeks. It was definitely something he had to work on.
"You have to learn to block the return, you have to learn to start playing, depending on the scoreboard. Take risks if it is 30-0, or the first point of the game, depending how you're playing, but you have to be able to put the ball in the court."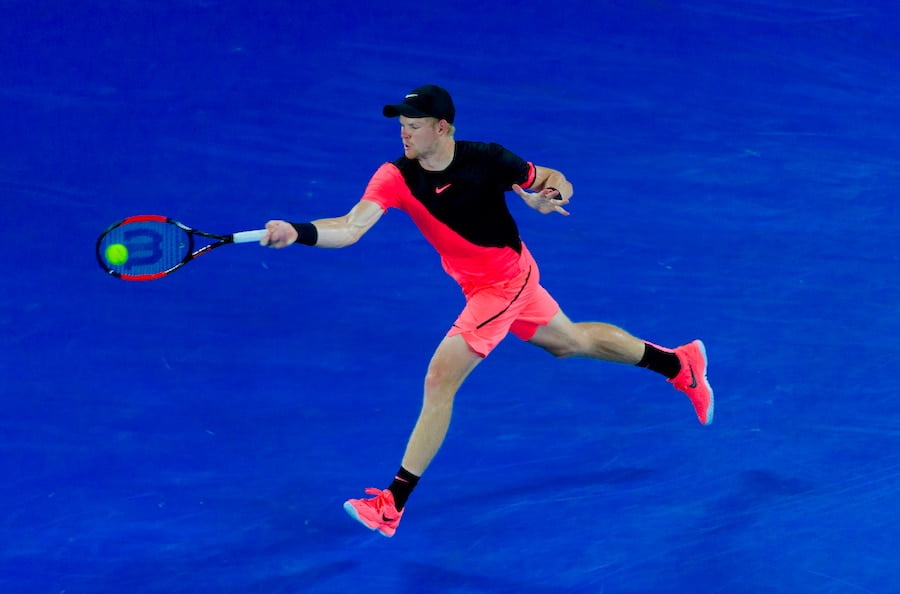 Smith has already noted the improvements. "He is getting more balls back in play," Smith said. "He is sometimes chipping or blocking, not always going for the full swing."
Rosengren, nevertheless, insists that tennis is "a mental game" and that the key part of his job is to ensure that Edmund makes the best of his natural assets by making the right choices at the right moments. "I'm not here to teach him how to hit forehands or backhands," Rosengren said. "The best players handle the tension better than the lower-ranked players. It's all about here (in the mind)."
Rosengren asked his fellow Swede, Thomas Johansson, to practise with Edmund in Melbourne. The 2002 Australian Open champion was impressed by what he saw. "I think Kyle has a big potential to get into the world's top 10," Johansson said. "He hits the ball fantastic. He's also improved his serve a lot. He's more accurate."
To read more amazing articles please get a copy of Tennishead magazine here or you can subscribe for free to our email newsletter here