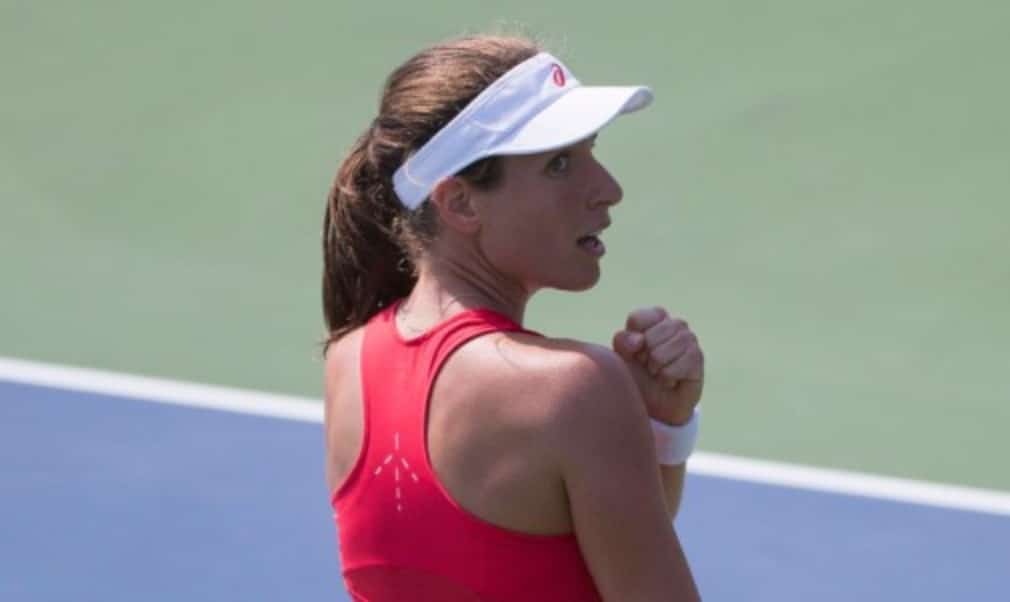 Konta: I'm not invincible
Originally published on 04/09/15
In the longest women's match in US Open history (since the introduction of the tiebreak 45 years ago) Konta outplayed the Wimbledon runner-up to win 7-6(4) 6-7(4) 6-2 after three hours and 23 minutes on court.
The 24-year-old is riding a 15-match unbeaten streak since Wimbledon after winning back-to-back ITF Circuit titles in Canada and coming through three rounds of qualifying in New York. She will attempt to make it 16 when she takes on 18th seed Andrea Petkovic on Saturday.
"If I'm not going to stay calm mentally, if I'm not going to stay focused, then I'm not going to give myself the best chance of beating some of the best players in the world," said Konta.
"Muguruza didn't come out playing her best tennis, but she always comes out being the most competitive as possible, and that's why she us top 10 in the world and a Wimbledon finalist. I'm just happy that I was able to come through.
"To be honest, if I would go out against some of these players and see them as their ranking, then I probably would have already lost before I even stepped on the court. You know, I keep in mind that everyone is human. You know, there are no super humans out there.
"I just feel confident in my own ability; I feel confident in my own strength. I'm also just very much trying to stay present. Every time I step out on there it's about competing each point to the best of my ability, and then whatever happens, happens."
Konta, who will overtake Heather Watson as British No.1 if she can make it into the fourth round, admits her winning streak will come to an end sooner or later.
"Every opponent is a new opponent. Trust me, they don't give a [damn] how many matches I have won," she said. "So every time I step out on to the court I'm competing against other players who want to win just as much as I do and deserve to win just as much as I do.
"I don't deserve it any more than they do. It really is just a battle. Obviously I'm happy that I have been able to stay healthy enough to be competing as much as I have. You know, I am going to lose sooner or later.
"I'm not invincible. I'm no Serena Williams. No, I'm just honestly happy to be still in this tournament and get another opportunity to compete."
Two-time US Open finalist Caroline Wozniacki followed Muguruza in making an early exit on Thursday after the No.4 seed lost 6-4 5-7 7-6(1) to Petra Cetkovska. There are now just three of the top ten seeds left in the women's singles draw with only defending champion Serena Williams, No.2 seed Simona Halep and Petra Kvitova still standing.