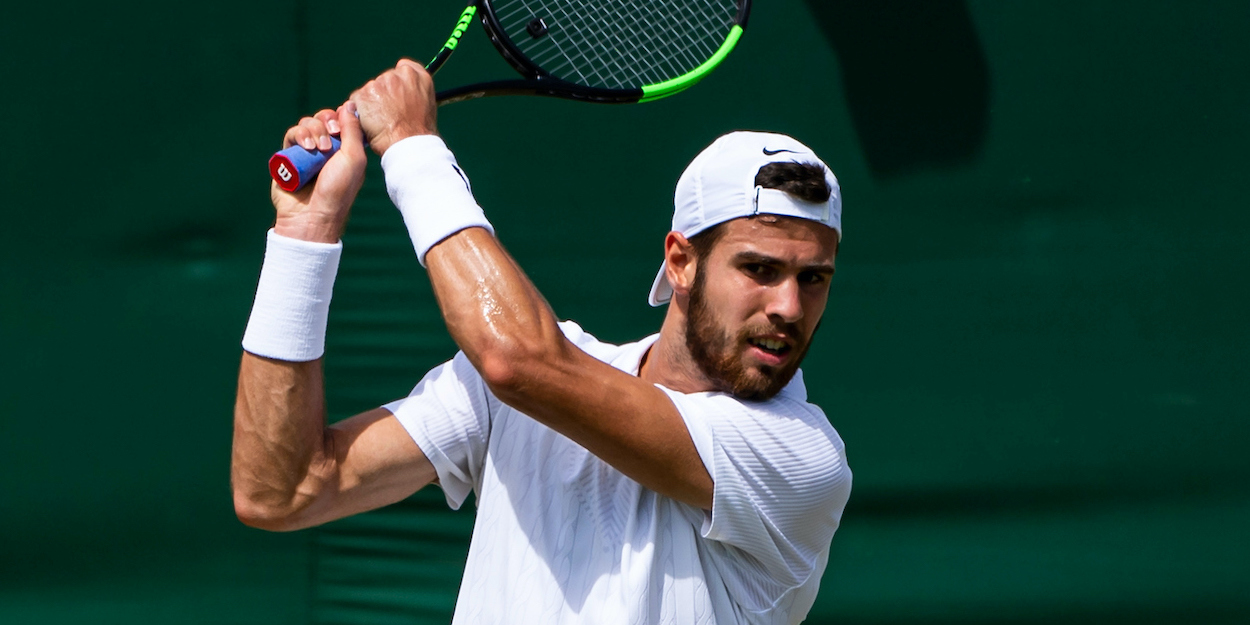 Khachanov raring to go for 'really special event' of Olympics tennis
The Russian star will be making his debut in the Olympics tennis event, and he is certainly excited about the opportunity.  
The world No. 29 is one of four Russian men competing in the singles of the Olympics tennis tournament, and is relishing the chance to represent Russia.
"I've never participated in the Olympic Games," Khachanov acknowledged in an interview with ITF.
"I've said it many times, for sure it's a really special event, for me and for my country.
"I've been once to Tokyo in juniors tournaments and I really love the city. I've never played a tournament their in my professional career, but I think it should be really well organised.
"It's a great city and I'm really looking forward to coming and playing there."
While Khachanov has not competed in a full Olympic Games, he did take part in the Youth Olympics back in 2014.
"I was with Andrey [Rublev] together in the team," Khachanov continued.
"It was in China, in Nanjing. I don't know how the [full] Olympics will be, but I think it will be similar.
"It was a nice experience to stay with our Russian athletes, also in different sports, to meet them and compete for our country, for ourselves and, yeah, it was a good experience."
Rublev and Khachanov claimed silver in the doubles at Nanjing 2014, and will partner each other in Tokyo.