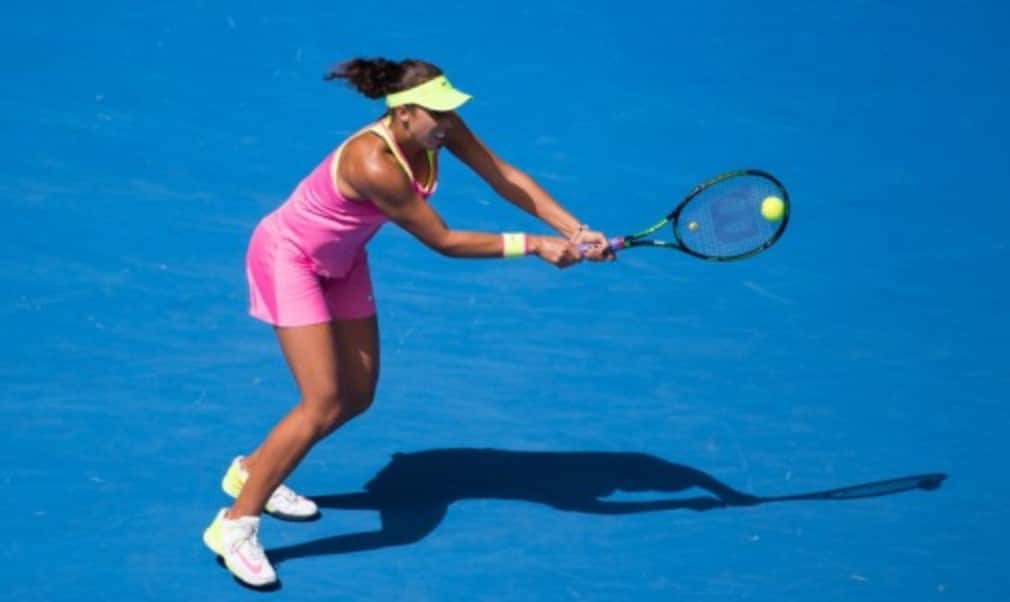 Keys privileged to break Top 20
Originally published on 29/01/15
"I'm really happy to have gotten this far in a tournament," she said. "It's my first one. I'm just looking forward to having more. Hopefully I'll have a couple where I'm with the trophy at the end of the week."
American teenager Keys had never progressed beyond the third round of a major before arriving in Melbourne, but she notched up wins against two Top 20 opponents, Petra Kvitova and Venus Williams to take her place in the semi-final. The 19-year-old was not overwhelmed by the occasion of playing the world No.1 and saved seven match points on serve in the penultimate game, demonstrating a resolve that flagged up her intentions to future opponents.
"I think I handled the moment pretty well," she said. "I think this week has definitely shown to me, more than anyone else that I can play the top players and I can do well against them. I can play the No.1 player in the world in a pretty close match."
The American has been working with former Grand Slam champion and world No.1 Lindsay Davenport, who has bought a focus to Madison's game. "She's really helped me," she said. "She's part of the reason why I've been so quiet on Twitter. It's her saying that it's very easy to get sidetracked, to get caught up in everything. So to have her help me through has been amazing."
Following her run in Melbourne, Keys will rise into the Top 20 of the world rankings, a position that she's ready for. "It's one of those things where eventually in your career it kind of switches from being the young up-and-comer to someone who has had results and the other person is trying to raise their game to play," she said, "I think it's a privilege. I'm just going to try to do my best to try to stay here."
Williams, who is now one match away from claiming her 19th Grand Slam title after booking a final clash with No.2 seed Maria Sharapova believes Keys will be a future major winner.
"I think she can be the best in the world," she said. "The way she played today I definitely think she has potential to be No.1 and win Grand Slams. It's exciting to see.
"It's great to see her do so well as an American, as well. Myself and my sister, we've been fighting so long. Now she's coming up. So many other Americans, as well. But her in particular, just doing so well consistently. She just has this desire to be the best. That's what it takes."
Asked what makes her a good tennis player, Keys replied: "I think you know for me it's just been to try to work as hard as I possibly can. For me even this week as great as it is, I still want more. I think I will forever be that way. So I think for me it's just never being satisfied with what I've done and always wanting more and more."
Keys, who played her match today with strapping on her left thigh, could next be in action at Fed Cup when the Americans take on Argentina. This will be dependent on the injury to her left adductor muscle that troubled her at Wimbledon last year and made a re-occurrence in the quarter-final is healed in time. "Still kind of up in the air about it," she said.
This story is bought to you by Wilson, official sponsor of Tennis Australia and the Australian Open