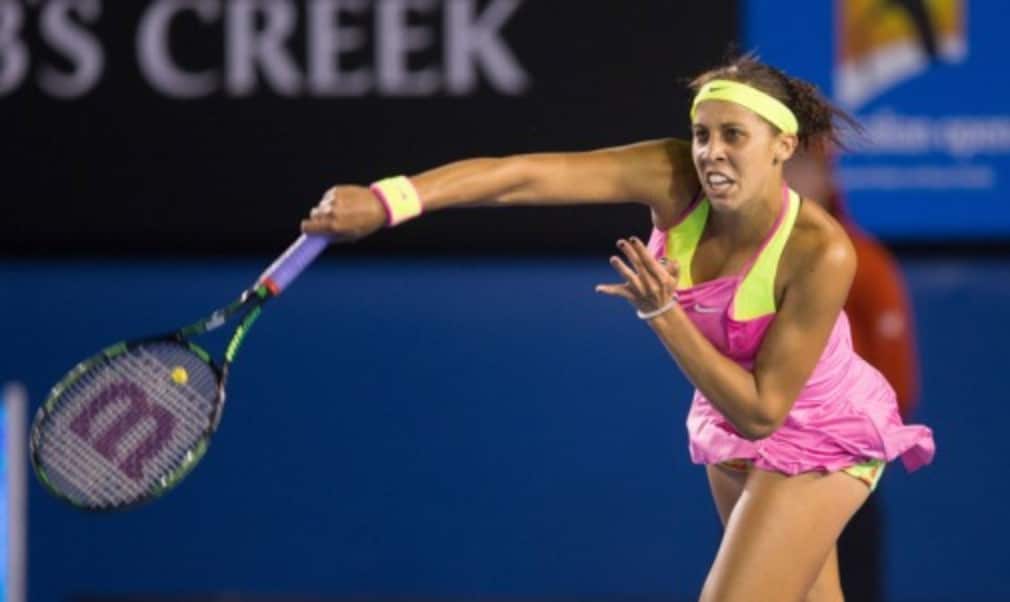 Keys locks out idol Venus to set all-American semi
Originally published on 28/01/15
Keys, who was born in February 1995, four months after Williams played her first match as a professional, survived an injury scare to claim a 6-3 4-6 6-4 victory to progress reach the last four. Having upset world No.4 Petra Kvitova in the third round, Keys will now face five-time champion Serena Williams in an all-American semi-final after the world No.1 raced past Dominika Cibulkova 6-2 6-2.
The 19-year-old needed a medical timeout midway through the second set to receive treatment on her left thigh, but recovered to beat the 34-year-old to become the third teenager in as many years to reach the Australian Open semi-finals, following in the footsteps of Sloane Stephens in 2013 and Eugenie Bouchard last season.
"The moment's definitely sweeter being able to play Venus," said Keys, whose first memory of tennis is watching Williams at Wimbledon. "It's amazing, obviously I was very nervous coming out but I had to embrace the moment and I did and I get to enjoy another moment in the next round."
That next round will see the world No.35 bid to become the first player since Kim Clijsters at the 2009 US Open to beat both Williams sisters at a major.
"It's just one of those things where I have to go out and I have to do my best and I have to really just have to stay focused on my side of the court, because she's obviously very, very good and she's going to play very well," said Keys of her semi-final opponent. "So if I get too focused on what she's doing I think I can kind of let the moment get away from me. So I'm just really going to stay focused on myself."
Trailing 1-4 in the second set, Keys was received attention on her left adductor, an injury that forced her to retire from her third-round match against Yaroslava Shvedova at Wimbledon last year, just a week after winning her first WTA title in Eastbourne.
Although she battled back to 4-4, she dropped serve again as Williams took the second set to force a decider. After eventually prevailing in a topsy turvy final set which saw the momentum shift one way then the other with five breaks of serve, Keys admitted she feared her tournament might have come to a premature end.
"It was definitely kind of a flashback to Wimbledon for me," she said. "I've had some problems with that part of my leg so it was kind of an overwhelming moment. It was kind of scary. But luckily was able to catch it before I did any real damage to it. You know, luckily the painkillers and adrenaline in the end kind of helped me get through it."
For Williams, playing in her first Grand Slam quarter-final since the 2010 US Open, former world No.1 Williams is on the brink of breaking back into the top 10 after an impressive start to the season, winning the 43rd title of her career in Auckland.
"It already feels like a long season already, so many matches in a row," she said. "But it's a great start. Hopefully, you know, I'll be able to keep this level up."
Of her opponent, 15 years her junior, Williams said: "The sky's the limit. There is no limit on what you can achieve. No one can stop you. Sometimes you may not win every match, but there's a lot of them you can win. Really the sky's the limit for her and anyone out there."