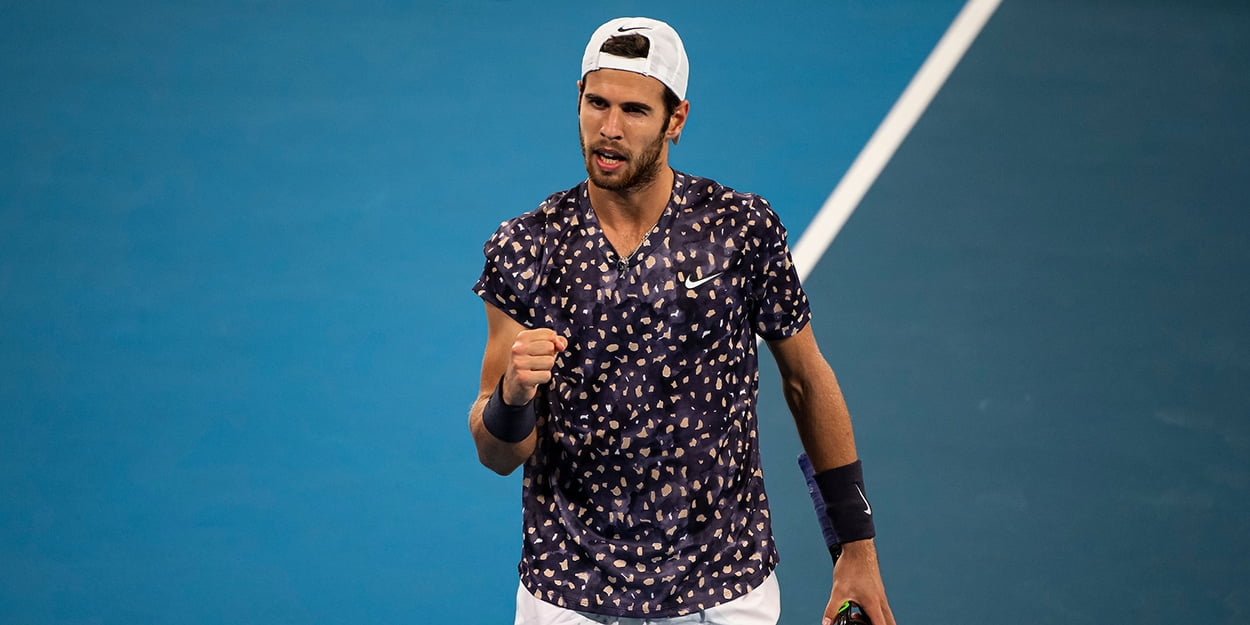 Karen Khananov names six players who will 'dominate' after Roger Federer, Rafael Nadal, and Novak Djokovic
Karen Khachanov believes he and six other Next Gen talents will 'dominate' tennis once the era of Roger Federer, Novak Djokovic, and Rafael Nadal is over.
'The big three' have dominated tennis for 16 years, winning almost 60 Grand Slam titles between them during that time.
The younger players appear to be finally beginning to fight back, though, with Dominic Thiem and Daniil Medvedev both going within one set of winning Grand Slams in the last six months.
"For me, it is a question when the younger guys will step up and try to push our legends out of the top," Khachanov told reporters in Dubai.
"I cannot tell you when this is going to happen. I wish I can be the first among these young players winning a Grand Slam.
"Everybody among the younger generation play on a high level and I have much respect for them all.
"I think we all have pretty similar levels and it is tough to say who is going to jump first.
"It could be anyone, and it is tough to bet on someone in particular.
Khachanov believes he has a chance of being among the leaders of the ATP once Federer, Djokovic, and Nadal retire.
He has also thrown five other names into the mix though, highlighting who he believes his biggest rivals are going to be.
"Alexander Zverev, Daniil Medvedev, Stefanos Tsitsipas, Andrey Rublev, Denis Shapovalov and me, the six of us could be dominating in the future.
"Still, I can't say who will be number one, two or three; it's hard to predict.
"At the moment, I feel I am not far from the top. It all depends on the state of mind while believing in myself and pushing myself.
"I think I can reach that level soon."