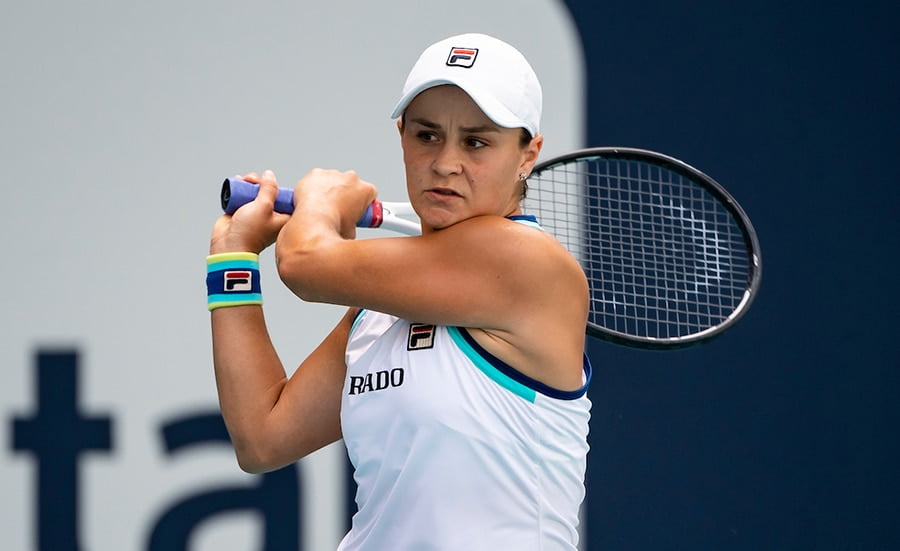 Justine Henin hails 'very exciting' women's game, but tips Ashleigh Barty to shine brightest
The women's game is in a very 'exciting place' right now, but Ashleigh Barty has established herself as the player to beat, Justine Henin.
Since Serena Williams took a step back after becoming a mother, the WTA has essentially been defined by its unpredictability.
Williams has failed to win a Grand Slam since returning, meaning that the titles have been spread out over a large number of players, and that is absolutely fine with Eurosport tennis expert Henin.
"Oh it's very exciting," said former world number two Henin.
"Ashleigh Barty has been probably the one who took a little bit more of the lead on the circuit as she has been quite regular.
"For the rest we have seen plenty of different things, Osaka having trouble to succeed after coming at the top, being number one and then we have seen Simona Halep playing so well at Wimbledon, and Bianca Andreescu.
"So it has been very exciting and I was maybe a little bit more negative 12 months ago than I am today but the woman's game.
"I have seen very interesting things in the past few months and I must say Ashleigh Barty and Andreescu, I was impressed about the level that they have been able to play.
"We'll see but the woman's game I think is quite attractive at the moment even if I would like more, really three or four players that we see at their best level all the time.
"That would be fantastic as we have had on the men's tour for so many years."
All courts and all matches from the Australian Open are live and exclusive on Eurosport and Eurosport Player.
Keep up to date with all the action at our tennis news section. Win amazing tennis prizes by entering our competitions. Learn more about your favourite players including Roger Federer, Rafa Nadal and Novak Djokovic. Check out the latest kit in our tennis gear reviews. Receive regular updates with our legendary newsletter or read in depth features with stunning photography in tennishead magazine. Can't visit the tournaments you love? Check out our guide on how to watch tennis on TV. Don't miss a thing with our Live Scores service. Follow tennishead on social media at Facebook, Twitter, Instagram & YouTube