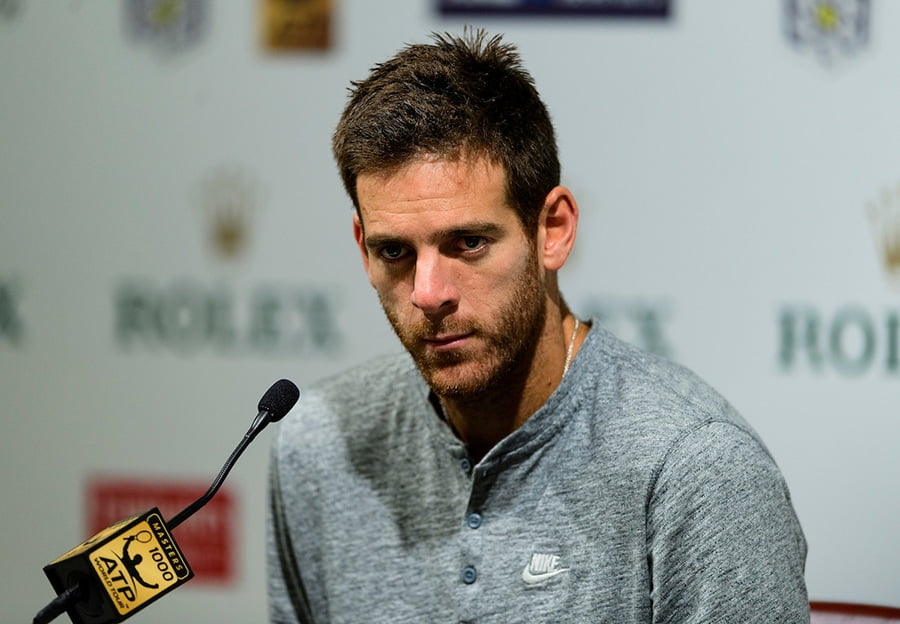 Juan Martin del Potro vows to fight for his career after fresh injury blow
Juan Martin del Potro does not appear ready to give up on his career just yet after declaring: "I am in rehab mode".
The 31-year-old suffered more injury heartbreak at planned Wimbledon warm-up Queen's, as he re-injured the fractured kneecap he suffered at the Shanghai Masters back in November.
He, though, has posted a defiant update from his hospital bed following surgery.
"Surgery went well," he wrote on social media. "Now entering rehab mode. Thanks for your support, I really appreciate it!"
It's an uplifting change in demeanor from Del Potro, who said he feared for his career upon receiving his diagnosis.
"After medical studies and talking to the doctors they said surgery was the best treatment," he said before the surgery.
La operación salió muy bien. Ya recuperándome. Gracias por sus mensajes de apoyo y aliento! ?????

Surgery went well. Now entering rehab mode. Thanks for your support, I really appreciate it! pic.twitter.com/QZRtUCarWm

— Juan M. del Potro (@delpotrojuan) June 22, 2019
"I had asked them for the best option health-wise, not just for tennis. They said surgery, no doubt about it.
"As you can imagine this is a tough moment, it's sad to go through all this once again. I didn't expect this at all.
"I cannot say anything more than that. I don't know what will happen next. Hopefully I will have a good recovery. I hope my knee can heal properly.
"If that match was the last of one my career, that I don't know. During rehab I will be able to think clearly. I will know what my body is able to do."
Meanwhile, former world number nine Nicolas Almagro has tweeted his support to Del Potro.
"All my support, admiration and respect towards you, Juan Martin del Potro," he said.
"Much encouragement in these hard times but I know that you are a gladiator and that you will make us enjoy (your) tennis again."
The 164 page tennishead Wimbledon magazine is now available to order online with reduced postage costs here