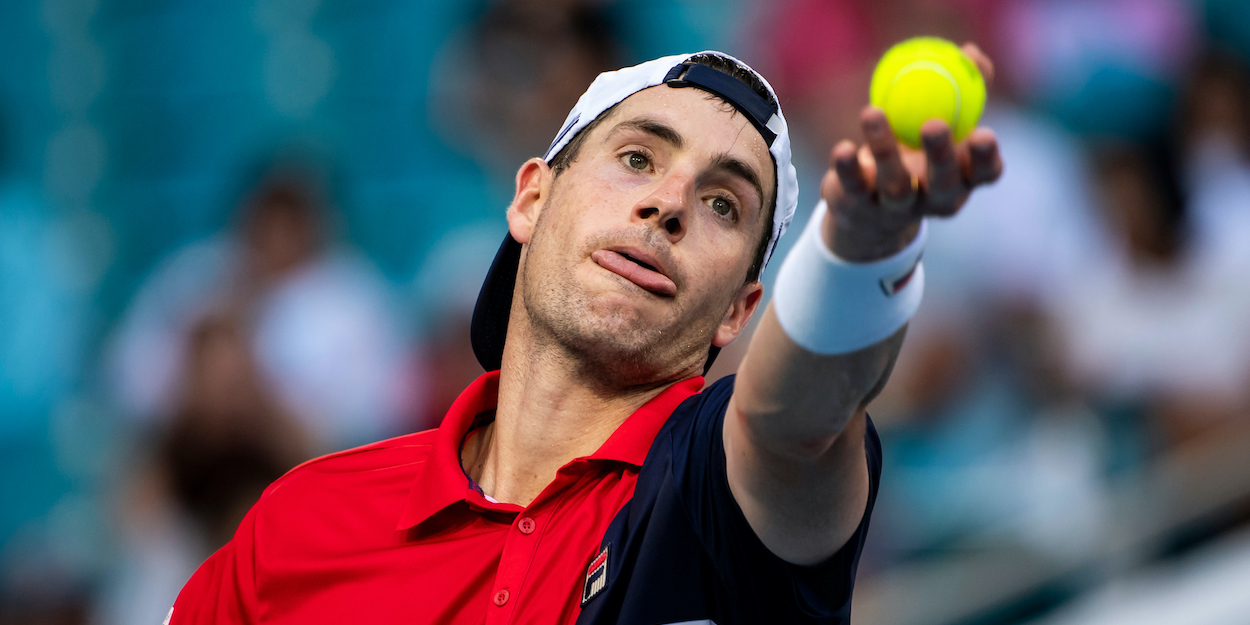 John Isner achieves astounding career stat with Cameron Norrie knockout
John Isner joined an exclusive club with victory over the Brit to reach the second round of the Cincinnati Masters.
The big-serving American enjoyed a comeback victory against the in-form Cameron Norrie, winning 4-6, 7-6, 6-4.
The win came with an added surprise for Isner. Serving at 3-2, 30-0 in the third set, the 35-year-old hammered down his 22nd ace of the match, reaching the milestone of 13,000 career aces at the same time.
He is now just one of two players to ever reach the elite mark. He is only behind Croatian veteran Ivo Karlovic, who sits on 13,709 aces.
"Very cool," Isner commented of the feat following the match. "I do know that I'm within shouting distance of Ivo, of maybe getting that record.
"If he does retire soon, that certainly is a milestone that seems attainable, the all-time record milestone. I would like to hold that record, I'm not going to shy away from that. We'll see if I can get there."
Isner will face Next Gen prospect Jannik Sinner next for a place in the round of 16.