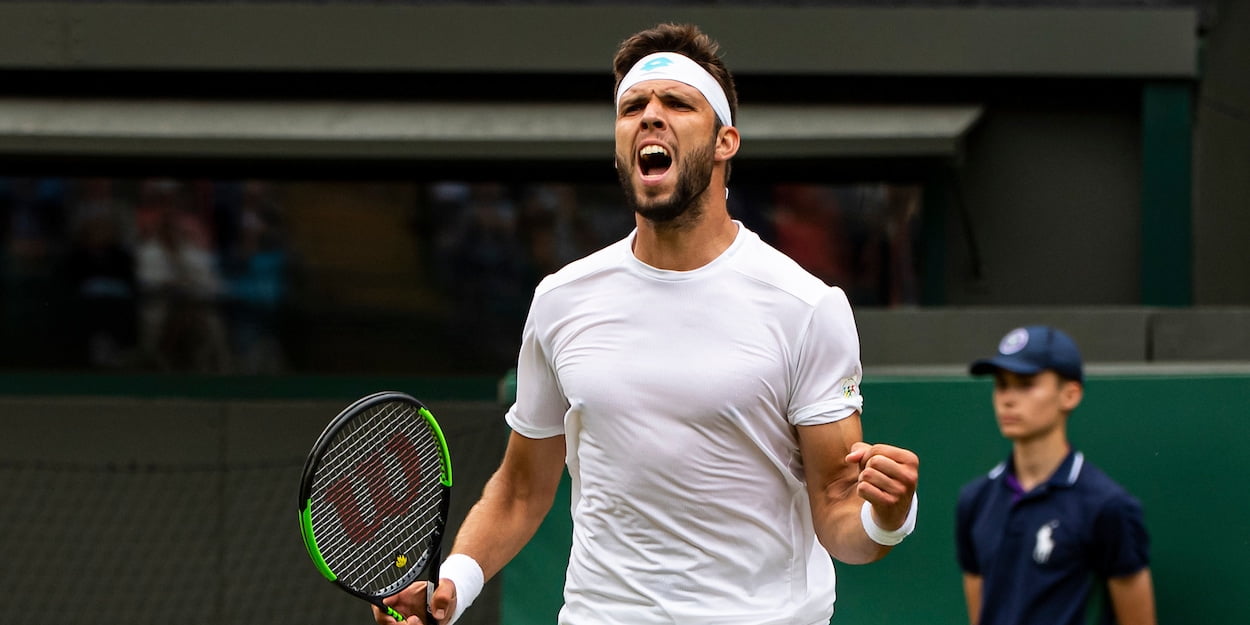 Jiri Vesely survives to take Pune crown
Jiri Vesely took his first ATP title for five years as he won the 2020 Maharashtra Open, beating Egor Gerasimov in the final after an eventful tournament.
In his semi-final and quarter-finals, Vesely saved a total of six match points, becoming the eighth player since 2013 to save match points in two matches on the way to a title. Fortunately for the Czech player, he didn't have to save any match points in the final in a three set win over Gerasimov.
In the quarter-final, he played Ilya Ivashka, winning 13-11 in the third set tiebreak and saving two match points in the process. The semi-final against Ricardas Berankis was even closer, with the match being decided by three tiebreaks. The final set tiebreak was won 9-7 by Vesely after saving four match points. The effort paid off in the final with a hard fought victory, his first ATP Tour title since the Auckland Open in 2015.
The tournament was blown wide open at the early stages when top seed Benoît Paire was knocked out in round two by Italian qualifier Roberto Marcora in his first win on the ATP Tour. This meant their was a good opportunity for other players to go far in the tournament and the unseeded Vesely took full advantage.
He joins the likes of Dominic Thiem, Jo-Wilfried Tsonga and Feliciano Lopez in winning a title after facing match points in two different rounds. In 2017, Lopez saved match points in the quarter final and in the final against Marin Cilic as he won Queens. Dominic Thiem's win in Rio in 2016 saw him save match points in his second round match as well as in the semi final against the King of Clay himself, Rafael Nadal. Tsonga saved them in Marseille in 2013, in the quarter final and in the final where he beat Tomas Berdych.