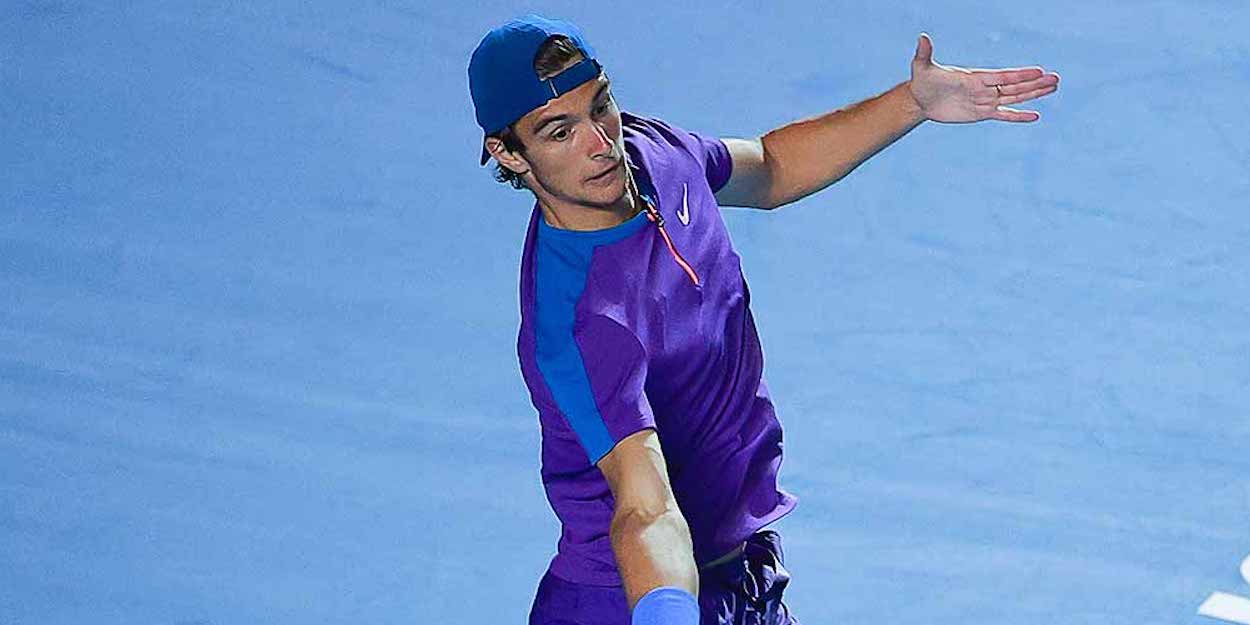 Jannik Sinner on Lorenzo Musetti: 'He is perhaps a better player than me'
Jannik Sinner says Lorenzo Musetti may be 'a better player' than he is already due to the supreme variation in his game.
The Italian teenagers are widely regarded as the best two young players in the world right now, although their nationality and age is about all they really have in common.
While Sinner is a powerful baseliner similar to Novak Djokovic, Musetti is more a finesse player in the Roger Federer mould.
"It's true, we are very different, in terms of character and game," Jannik Sinner told Gazetta dello Sport.
"He hits the ball very hard, he is very good at moving it, at changing. I still have to learn and in this, he is perhaps now a better player than me."
Despite them sharing a nationality and being the same age, Sinner says they have no real relationship at the moment at all.
"It would be nice to train together," Sinner said. "But what I really can't wait to do is face him in an important match.
"To understand how he moves on the court, how he is in the game, see at what level I am against someone like him."
"We don't know each other well. We met a couple of times, we exchanged a few words.
"I'd like to get to know him better since we are the same age."