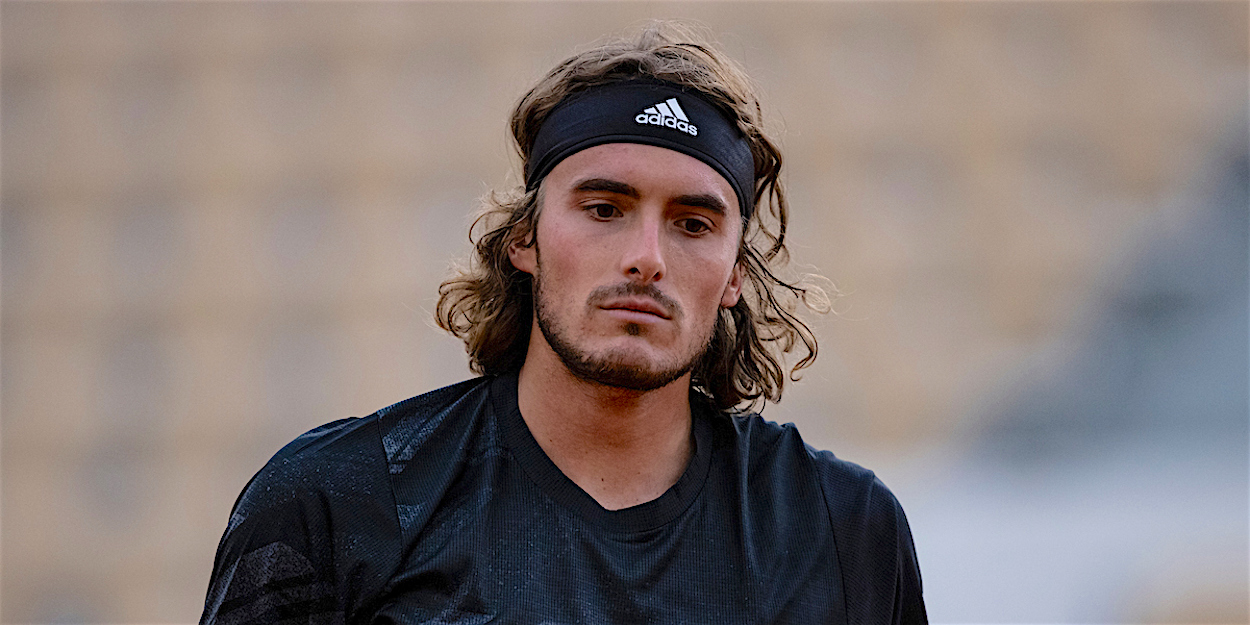 'Jannik Sinner can beat Stefanos Tsitsipas if he follows this simple strategy' says analyst
It's not often that Stefanos Tsitsipas will have faced a younger, potentially hotter prospect than himself but at the Barcelona Open semi final in Jannik Sinner he faces one of the most talked about players in tennis. Here Tennishead's resident analyst looks at the intriguing match up and identifies how the Italian youngster can topple the Greek superstar
"Jannik Sinner and Stefanos Tsitsipas face off in a mouth-watering semi-final at the 2021 Barcelona Open. Tsitsipas, fresh off a title triumph at the Monte Carlo Masters, will undoubtedly go into the match as the favourite. But Sinner definitely has the game to upset the in-form Greek. The key to Sinner's success lies in the strategy he successfully employed against Tsitsipas in Rome last year.
"Sinner was able to win their encounter at the 2020 Italian Open in 3 sets, dominating not only the short points but also longer rallies. His greatest success rate came in rallies that lasted 4-6 shots. Here Sinner won a staggering 66% of points. He clearly did not always look to end points straight off his serve or return. Sinner was successful in using his serve plus one to set up for a killer blow off his third shot. On return he hit no return winners, but instead used a deep return most of the time to gain an early advantage in the rally. What type of shots did he use to execute his strategy?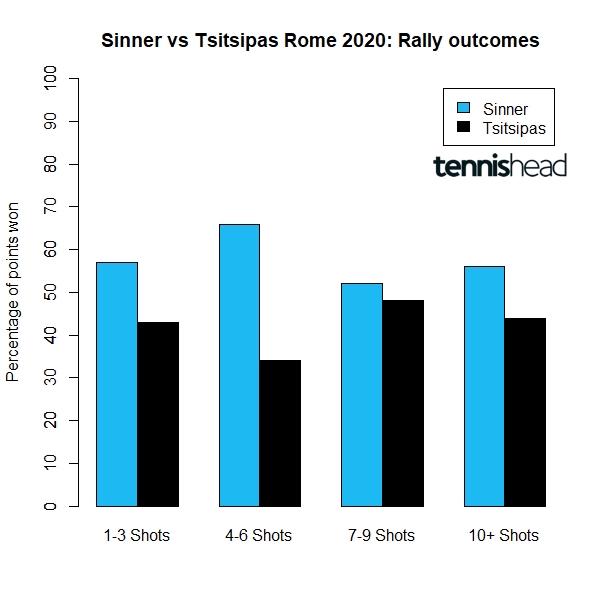 "Sinner used his ferocious groundstrokes to dominate from the back of the court. 97% of his shots were from the baseline. Of these groundstrokes 97% were topspin shots. This shows he very rarely changed the pace of his shots and stayed aggressive from the back of the court. On the backhand side Sinner hit 64% of shots crosscourt and of his forehands a healthy 31% were inside-out or down the line. This means he clearly targeted the backhand of Tsitsipas. In this way he was able to stop Tsitsipas from playing the match on his terms.
"Much of Tsitsipas' success on clay this year is due to him playing aggressive all-court tennis and using his forehand to good effect. If Sinner can play his usual aggressive baseline game he can keep Tsitsipas back. Targeting the backhand side will stop Tsitsipas from imposing himself with his forehand. Sinner does have a clear strategy he can follow. Now he just needs to execute it."
(The data used in this article was sourced from The Tennis Abstract Match Charting Project, which is based on the work of Jeff Sackmann. The project is licensed under a Creative Commons Attribution-NonCommercial-ShareAlike 4.0 International License. No changes were made to the original data.)  
Luka Elliott has a B Com in Economics & Statistics from the University of Cape Town where his thesis was titled "Engineering Features for Tennis Match Outcome Prediction in a Statistical Learning Framework". He now writes for Tennishead focussing on how statistics effect the outcome of ATP matches
(Photo credit Ray Giubilo)