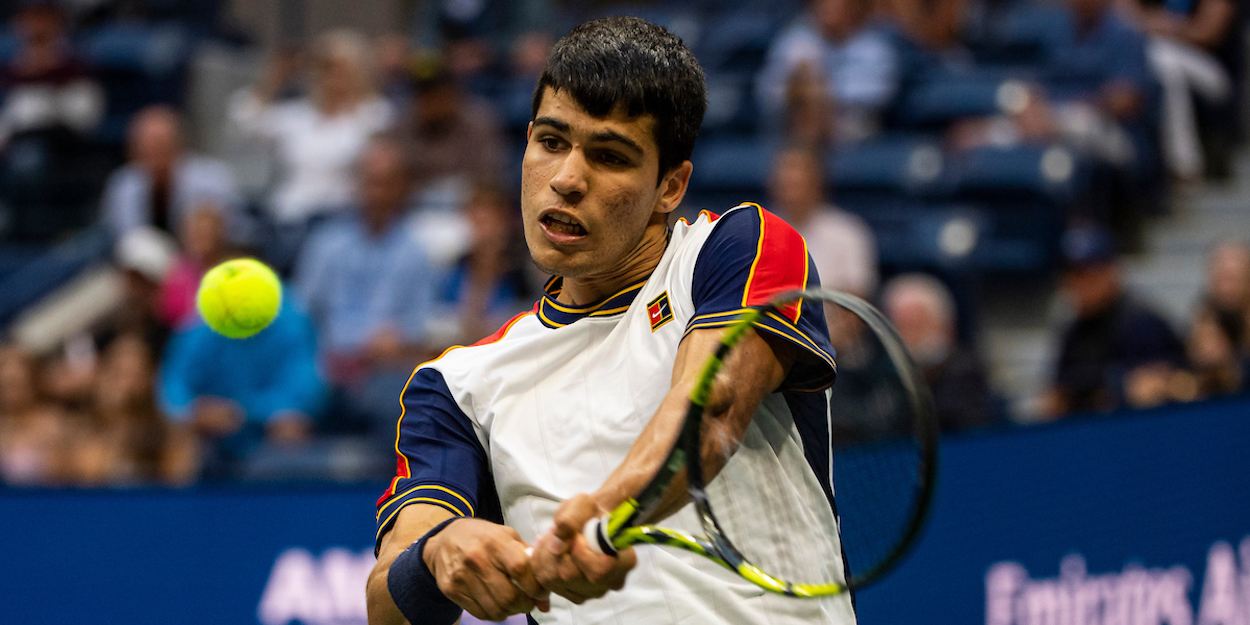 'I've never seen someone hit the ball as hard as Carlos Alcaraz,' vowed Stefanos Tsitsipas
Greek star Stefanos Tsitsipas was bitterly disappointed after his defeat to Carlos Alcaraz, though took the time to voice his huge admiration for the Spaniard.
The third seed came into the contest as the heavy favourite, though eventually fell 6-3, 4-6, 7-6(2), 0-6, 7-6(5) to the 18-year-old despite a dominant fourth set from the Greek.
Following the contest, the 23-year-old admitted the Spanish teenager can go all the way to the top and become a Grand Slam winner.
"He can be a contender for Grand Slam titles," Tsitsipas said. "He has the game to be there.
"[His] ball speed was incredible. I've never seen someone hit the ball so hard. [It] took time to adjust. [It] took time to kind of develop my game around his game style.
"It's one of these matches and one of these feelings where you pick up [your level] at some point of the match, you feel like you're in control, and it doesn't really go your way at the end.
"It's kind of bitter, especially after such an incredible fourth set by my side, dominating, being just so aggressive, not dwelling on the past. It was a great fourth set.
"I felt like he played the fifth one completely the way he played the first set basically, careless, going for every single shot. I have never seen someone play such a good fifth set, honestly."
Despite carrying all the momentum into the final set, Tsitsipas admitted the third set was arguably the turning point after failing to capitalise on a double break.
"He's young. He fought, he never gave up. I had my opportunities in the third set, lost them," Tsitsipas said.
"I feel if I would have won that third set, I don't know if [the] psychology would be the same and the attitude. You saw what happened in the fourth. I was literally flying."
"I didn't expect him to raise his level so much, especially after having lost the fourth set this way. He was a completely different player."
us after Alcaraz/Tsitsipas pic.twitter.com/d22e5j2yFE

— US Open Tennis (@usopen) September 3, 2021